Four years ago, I decided to move south and attend school at the University of South Carolina. Located in the state capital, Columbia, the campus is home to over 31,000 students from countries all over the world. It's a beautiful place and, founded in 1801, full of history. The undergraduate International Business Program is rated #1 again this year and the International MBA program is right up there at #3. The study abroad program is outstanding and my travels to Istanbul and Barcelona have been enlightening. There are over 400 clubs on campus, and, undeniably, the weather is a bonus in itself.
I fell in love with the historic campus on my first visit and knew I wanted to go there. But it was far from my home in Pittsburgh, Pennsylvania, and that first month or two I wasn't sure how it was going to work out for me.

There I was, a brunette from the north living in a blonde, blonde world in the south. Weirder yet, I was someone who was typically opposed to any type of exclusive group, never wanting to leave anyone out, and suddenly I was a sorority girl with sisters I never had before. (Which ended up being great!) And when it came to fashion, I would tend to opt for something black, or at least neutral. At special events, there I would stand, sticking out like a sore thumb among a bevy of blonde beauties, in a crowd of brightly colored Lilly Pulitzer florals.
Back home, people often ask what it's like to live in the south. They want to know if it was an adjustment to live there, and some of the most popular questions have to do with 'southern charm.' People ask me if the men (and women) really have this thing called 'southern charm' or is it some sort of fairytale?
While I have met plenty of charming people while here, I don't think I can limit 'charm' to only southerners. (I've met wonderful, charming people from all over, including many from the north.) Yes, southern manners are admirable, and I've blushed a few times, especially in the beginning when a young gentleman would smile politely and give me a 'yes ma'am.'
But for me, the real charm of the south is found in the amazing architecture on campus, the beautiful homes with their well-tended gardens in Charleston, the palm trees on the beach in Hilton Head and the history of the people. The Encyclopedia of Southern Culture says that 'the American South is a geographical entity, a historical fact, a place in the imagination, and the homeland of an array of Americans who consider themselves southerners. The region is often shrouded in romance and myth, but its realities are as intriguing, as intricate, as its legends.' I agree.
One of my favorite things about being a student at USC is how close we are to the beach. Only about a 90-minute drive from Columbia is Charleston, where we often visit for a weekend or even a day trip. Last week I was lucky enough to work at Charleston's Fashion Week. I love living on my campus in Columbia, but Charleston...now that's a romantic fairy tale, and quite enchanting. The allure of the cobblestone streets and horse-drawn carriages, the historical buildings, the food, the fashion and art, were all were so charming that again I found myself blushing, this time with excitement. More than once I caught myself walking along, smiling to myself.
It also made me smile to see that southern fashion doesn't really restrict people to bowties and a Lilly Pulitzer shift dress -- the fashions were amazing. Beautiful people were dressed impeccably, (and, yes, most were charming.) As a Fashionista, I'm always noticing what people are wearing and something that caught my attention at Fashion Week was a color I seem to be seeing everywhere this spring: blush. Though Pantone chose 'radiant orchid' as the color of the year, I think some shade of blush had to be near the top of that list. I see the pinkish-peach color in magazines and on the racks in the stores and an apricot shade of blush in nail polishes and lipsticks. It seems to be everywhere. Could blush be the new black? Okay, that would be a stretch, especially for me, but it's a popular choice this spring and I love it.
Ready for our own fashion week coming up here on campus, Alana Fuscardo chose a blush skirt and a barely off-white crop top with an intricate lace inset. Her sheer maxi overlay is feminine and flirtatious and perfect for a warm evening or sunny afternoon. The Fashion Board at USC sponsors a week of activities on campus, and although this particular outfit won't be what Alana is wearing when she models in the actual show, I was able to get a bit of a secret from this Fashionista: she is wearing blush again! As a fellow Fashionista, I won't spill any more of her secrets. To get all of the details of Fashion Week at USC, you can go to http://minniemausfashionhaus.weebly.com/ and read all about it.
What is 'southern charm' and is it real? Well, charm is captivating and endearing, and as a senior about to graduate from the University of South Carolina, I must say that yes, it is real. What began as me wondering whether or not living so far from home was going to work out for me, is ending soon with me knowing that it did work out. There might have been some times that weren't perfect, but overall, it was a bit of a fairytale and I did enjoy my time as a southerner.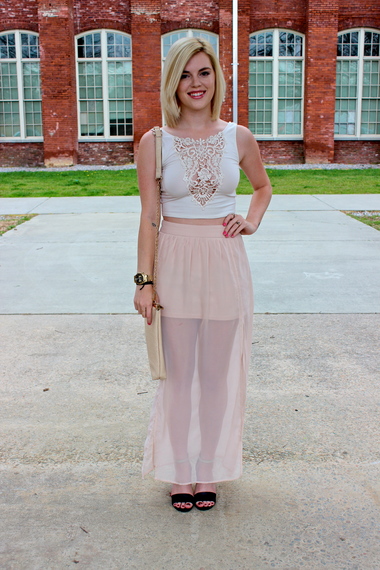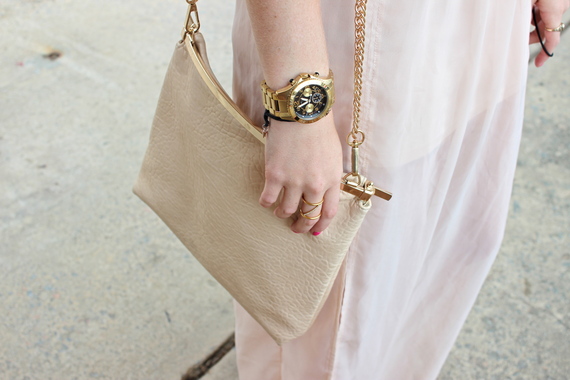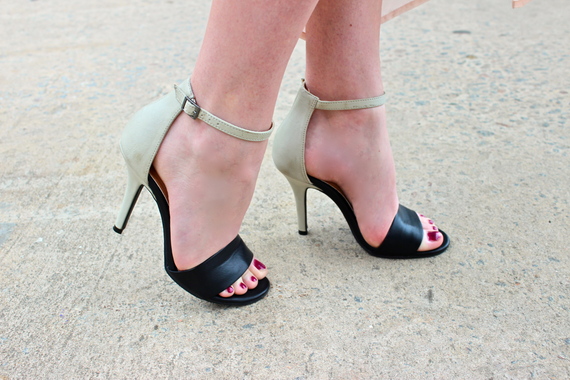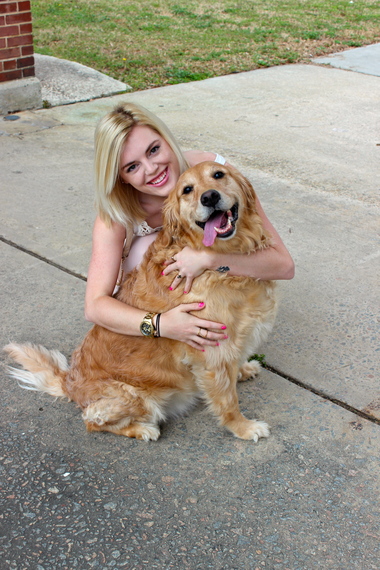 Stephanie Gielarowski studies International Business and Marketing at the number one International Business program in the United States and has a minor in Spanish. She loves trying new things but is most involved as Vice President of Social Outreach for Fashion Board at USC and Marketing Coordinator of USC's Dance Marathon for Children's Miracle Network. She is also a proud member of Chi Omega, the world's largest fraternity. Stephanie believes she is a millennial who is young at heart but embodies an old soul, has strong shoulders and a weakness for puppies, and has no regrets -- only plenty of dreams. She is a senior and ready to begin a career in marketing and public relations in the fashion, beauty or entertainment industry.