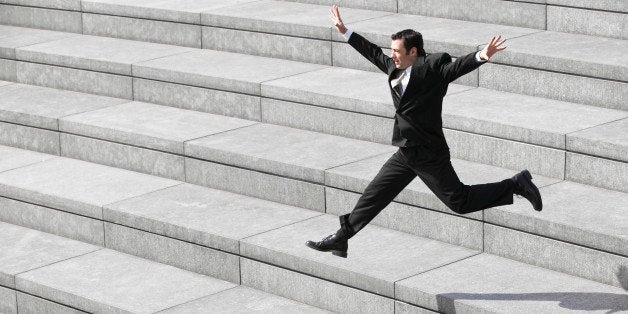 You are a spark of light that sustains the whole universe. You're the same energy that sustains the sun, the moon and the stars. You are Love. You're that wonderful light that has the power to perform miracles and illuminate your life and that of others.
Life is not always easy and it can give you great surprises that will make you feel unhappy, lost or disoriented. But there will be a moment, when you feel more vulnerable and fragile, when you will have to take the little strength that remains within you to connect with all the things that are positive and inspiring in your life in order to remember and reconnect with who you really are. That spark of light has the power to illuminate the darkness in which you live in.
The greatest treasure that exists in life is You. Without you, everything you have around you is meaningless. You're everything. Unfortunately, most of the time we desperately seek the source of our happiness, youth, and love outside of ourselves, and even though we find a little gratification at times, we always end up searching and looking for more. No matter the age or the money you have, where you live or where you come from, everyone wants to find the same things, but we always choose a path that although is easy in the beginning, fills us with more doubts and insecurities, and we realize soon that the answer to all of our needs is much closer than what we have imagined.
You're a diamond shining with your own light in the universe. If it weren't like that, you would not be alive. Life is love and you have been blessed with it. All the energy that gives life to plants and animals, the same energy that keeps earth moving and makes the stars shine, is inside you right now, but we can't recognize it as we often loose ourselves easily within our own negative thoughts, our ego, our insecurities and our arrogance. It is likely to feel you no longer want to keep fighting and want to give up, but when your happiness is at stake, unfortunately we have to be more active than ever and choose to live. If you're reading these words it's no accident. Yourself, your intuition, and your spirit have guided you here, to this moment, and now you need to wake up and make a decision. You have many reasons to be happy. You need to recognize the blessings that you have right now in order to heal, grow and connect with your own light.
Begin to discover that spark of light inside you by looking at your eyes in the mirror every day for a few minutes, and saying these words with love and sincerity:
'I, _________ (your name) LOVE YOU UNCONDITIONALLY WITH ALL MY HEART. I WILL ALWAYS BE HERE FOR YOU. I WILL ALWAYS TRY TO DO MY BEST TO MAKE SURE ALL YOUR NEEDS ARE MET EVERY DAY BECAUSE YOU DESERVE THE BEST IN LIFE. YOU REALLY MATTER AND I WILL NEVER LET YOU DOWN. YOUR LIFE HAS A PURPOSE AND I WILL ALWAYS BE HERE BY YOUR SIDE TO FIND IT. I LOVE YOU.'
Awake your consciousness and discover what kind of thoughts and words you are using most of the time. Remember that you have the power to choose where to focus your thoughts and your senses to connect with the kind of energy you want to have and feel. Your happiness is only in your own hands, not in the hands of others or material things you might have.
Test it out if you don't believe me. Close your eyes. Breathe. Feel the air. Feel the silence. Feel the life of your body. Do not do anything. Just feel the light within you. Visualize the word love hugging and thanking your being who you are. Connecting with a beautiful emotion, a positive word, a thought of love or a beautiful memory, you have the force to draw the power of that emotion, that word, that thought and that memory into your life at this very moment.
Now wake up and feel the difference between connecting with something outside you, and connecting with something that comes from within yourself. Stop focusing on things that do not fill up and turn your attention to where you have everything you need to feel completely full of life, full of love, full of light. Then, when you feel that love and happiness within you, it will be the only way you can help others feel the same by teaching them the way, the path, the journey. But if you remain unhappy, I assure you, you will not be able to help yourself, much less help your loved ones. Everyone at some point will have the same thoughts and questions about life and death, about the purpose of life, about true love, but what good does thinking do if we do nothing about it. Quit browsing aimlessly and take control of your life. Prove your words, your thoughts and what you really want with concrete actions.
There are many negative things in the world of which you have no power at all, but what are you are doing with the true power you have to transform your life right now in areas in which you have complete control? As you know from your own experience, nothing can change if you don't want or wish to change first. The quest for happiness is a right that you have simply by being born, but before finding it you have to choose to search for it. Make no mistake and devote your whole life to do the complete opposite: search for your unhappiness. You can come to understand the mysteries of life when you wake up your consciousness and choose to freely choose the way of love. You may not realize your true power, because it may be that your love energy has been sleeping waiting to be turned on. It's time to illuminate and transform your life. Today and every day you have to make an important decision: open your eyes and shine. You are a beautiful spark of light in the universe.
www.facebook.com/martinllorensofficialpage
www.twitter.com/martinllorenstv
Instagram.com/martin.llorens
Periscope: Martin Llorens