On Friday, July 13, I attended Blasting Voice, a performance exhibition at The Suzanne Geiss Company in Tribeca conceived and developed by Ashland Mines. Installed in the space is a stage for one designed by Thunder Horse Video. I enjoyed Butchy Fuego an artist, producer, engineer from LA who has collaborated with The Boredoms, M.I.A, Doug Aiken, and many others.
... as well as Geneva Jacuzzi, a songwriter, musician, visual artist also from LA:
Sorry to have been running late, but I missed Mark Treise, who's out of San Francisco. A video of his is posted below.
The experience made me forget I was in a gallery space, but still aware I was watching performance art or performances that were conceptual and well-executed. The respect the artists were giving in regards to sound was great to witness. In some of my experiences, galleries have found it challenging to accommodate artists who work in a D-I-Y aesthetic or believe there is no need to provide certain technical requirements, just because... it's D-I-Y. I have had to fight my way through a few performances and work like crazy not to lose the audience attention because they can't hear what's being said, when obviously something is being said. Don't get me wrong. I'm all for the mumbling abstract lo-fi sounds. My work is rooted in that, but sometimes a live performance may require a more elaborate set up. This is not to say, I haven't enjoyed many of my performances that have had a simple set up as well as those of other artist I respect.
In the present day, when a gallery or museum chooses to work with an artist on the hi-tech end or the low-fi end, they should accommodate the artist.
After the performances Geiss had a dinner party at her loft which I also attended. I spoke with her about the performances and to paraphrase her, she basically said you don't put a painting on the floor in a gallery and kick it. She's right unless that's what the artist wants.
Kudos to The Suzanne Geiss Company!
Opening night featured performances which included Nao Bustamante and Robert Girardin. The second night featured Kyp Malone, David Riley, and Lee Relvas.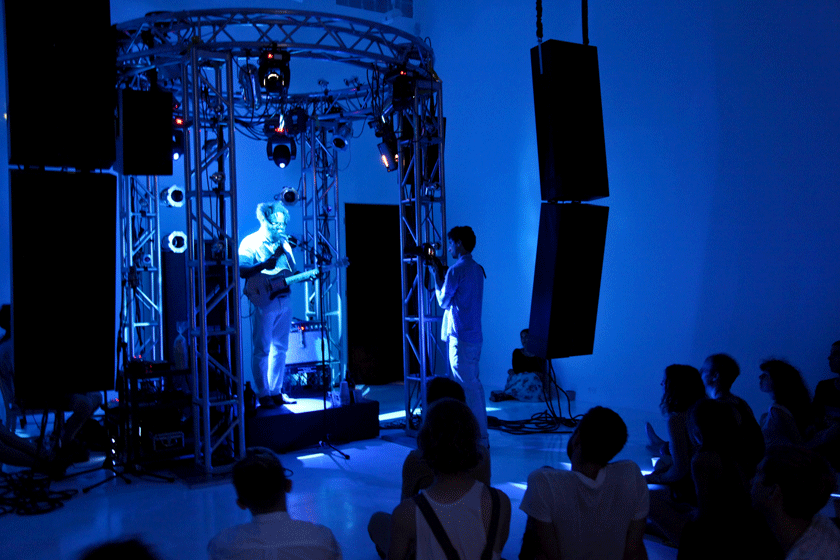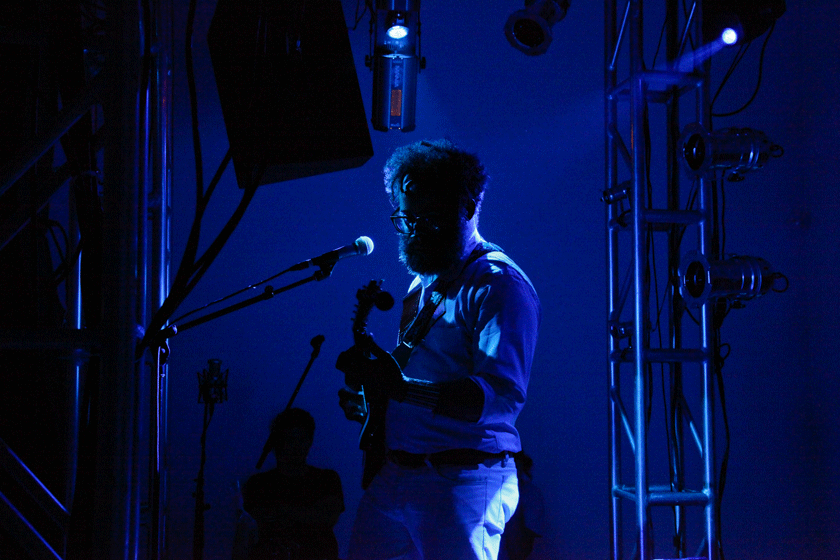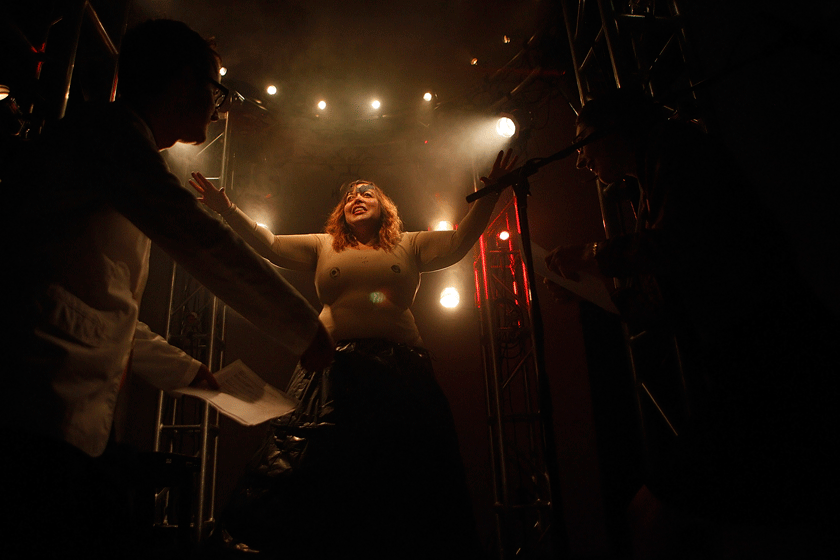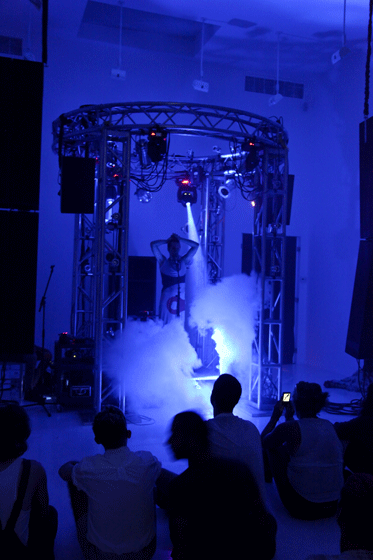 REAL LIFE. REAL NEWS. REAL VOICES.
Help us tell more of the stories that matter from voices that too often remain unheard.