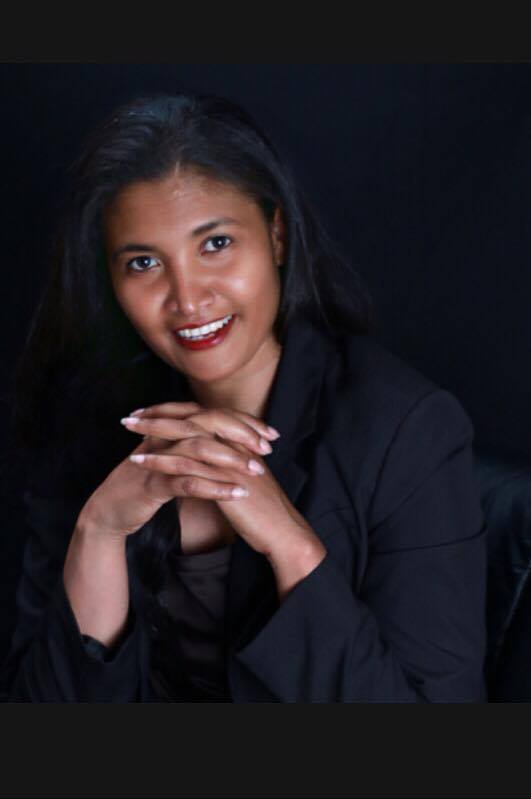 Special Guest Columnist: Dr. Corrinne Graham
In a recent meeting and site visit with a Long Island Small Business in manufacturing; Dr. Graham interviewed Barry Cowen, President of New Era Pump Systems Inc. www.SyringePump.com. Here is the "raw, uncut and unedited" story.
27 years ago, no, make that a life time ago, I made that decision. 7 years later, I found myself without a paycheck, no income, and a business card with 'President' under my name. This was the path I set out for that I could not turn back from. A decision had to be made whether to keep up with the latest buzz word of the day, the type that makes you sound real smart in job interviews. Or to actually hone and develop real skills. The type of skills that can't be searched for by keyword on a resume. So there I was, employable by no one, but myself. Fortunately, I had a job opening.
In searching for an industry, I had a set of criteria. 1) A niche market that was lucrative, yet small enough to fly unseen under the radar of the major players. 2) A stagnant industry that had room for an innovator. 3) One that I can apply my skills to bringing a new product to market. 4) I could initially do most of the design and production work myself, out of my apartment. 5) Can be financed from my savings.
#5 was a key part. Early on, I came to the realization that I was not the type of person who would have venture capitalist friends handing me a $50 million check and told: "go play." Then handed another $50 million check when the first venture failed, calling myself a "serial entrepreneur". I financed my startup the old fashioned way: "I earned it!". 10 years living well below my means, banking as much as possible. Then a year with no income and a never give up attitude.
In one way, this is a traditional story. I went into competition with my former employer. But, that's also where the traditional story ends. At my job interview is where the bell went off. 5 times, as I checked off each of my list items; I knew right then and there, at my interview, that I would be either running that company, or in competition with them.
I shared my 2 room apartment with my R&D work bench, maintaining a separation from the day job. Being that I wasn't ready to go it alone, I tried to partner with a co-worker. That was short-lived and the proto-type went on a 5 year hibernation beneath my work bench. Then I teamed up with a new co-worker. And again, that was short-lived, but now I was ready to go it alone.
I brought on, yet again, a third co-worker. More of a consultant, not a partner. This pairing worked. "Government Work" is what they called it. It seemed that my co-workers spent as much time working on their own projects as they did for the company. When asking a co-worker what they were working on, the response would be "Government Work". Enough said.
My former manager, being 2 steps ahead of me, had completed his "Government Work" and left the company to start his own competing company.
You might be wondering by now about the legal issues: Patents, non-competes, etc. Well, there were none. And I refused to sign any when told to do so and even started up my business openly while still working for my competitor, handing out memos to management to make it abundantly clear. But that triviality, as expected, didn't stop legal action. My former boss went through his legal issues, and survived. My legal defense was an integral part of my business plan, but still cost me 3 years blood-letting. Of course, failing at this, next came the buyout offer. After all, they bought out my former boss's company after legal action failed to stop him.
Thank you, but no thank you, I have a lot more upward potential. I made it this far on my terms, and I intend to continue with these terms.
Dr. Graham, a WE NYC Mentor, a recipient of LIBN Diversity in Business Awards and MWBE, is a highly accomplished speaker, trainer and a management consultant to small and start-up business. A small business specialist with nearly two decades of experience across a diverse spectrum of businesses with revenues ranging from $20m to $500m. Dr. Graham and GRAHAM International Consulting and Research specialize in strategies for small business development, research and training.
Dr. Graham has worked with and trained thousands of individuals ages 14-74; (Gamers, Millennials, XYers, Boomers), and is often complimented on being "real" a relatable, inspirational and motivational. She runs an active Mentorship Program, chairs LIASB Women in Business and previously Facilitated Going Places Network Dress for Success LI.
Dr. Graham's portfolio also includes over 10 Research, Development and Commercialization projects including an Innovator of The Year Fuel Cell Technology; three (3) Workforce Development and Educational Programs: Co-Founder "Brand Yourself in the Energy World" and Co-founder Technology Transfer and Technology Commercialization Specialist and Trainer.
Support HuffPost
The Stakes Have Never Been Higher
Related
Popular in the Community