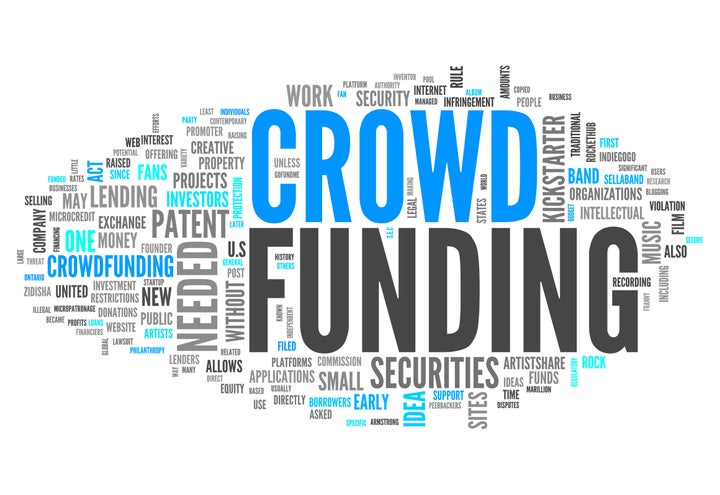 "I have a rock solid startup idea but I am afraid that the investment is only hurdle I face, to leap forward."
"I wish I was an IITian or an IIM pass out; at least, I would not have to struggle to find VCs."
"The concept is pragmatic but the execution needs funding or it will settle to be in just the theories."
Before understanding what crowdfunding can do, it's helpful to understand what it is. Crowdfunding promises to democratize funding of startups. We hear a lot of these from our colleagues, friends, relatives, batch mates and a person who desires to do big but shatters low because of the huge money involved to implement the idea. Entrepreneurs are creative enough to foster their ideas, innovative to yield an impressive product, and capable of overcoming any obstacles. They never run out of ideas; they run out of money.
As per the general accepted definition, the crowdfunding model is based on three types of actors: the project initiator who proposes the idea and/or project to be funded, individuals or groups who support the idea, and a moderating organization (the "platform") that brings the parties together to launch the idea. Crowdfunding nonetheless will be a very exciting and integral part to the evolving investing dynamic globally. Sustaining a startup for a longer time is tough, but it is must. The value, brand image and good will any product acquires in the market depend upon constant growth, market stability, customer satisfaction and regular upgradation of the product/service involved. What if there is a startup firm to help the creators and innovators accomplish their dream into reality? What if there is a proper medium between VCs and startups? Keeping this point of view, ZingoHub, a Singapore based company, has an open resource blog called Edge which could be your space to learn all there is know about crowdfunding.
The Medium for Creators and Investors
Glad, there are many startups which let the investors and creators meet, talk and deal about the ideas and executions. Creators are always in need of investments; they are in search of angel investors, venture capitalists and equity partners. Aspiring and emerging entrepreneurs are striving to transform their creative ideas into the market. They need the momentum to reach the target audience and gain traction. ZingoHub solves the above conflicts, is building a crowdfunding marketplace for creators, innovators and backers. Since its inception on July 31, 2015, it has gathered more than 30k potential users globally. The two brains behind this paramount startup are Sayantan Das & Haider Aly-Reza. ZingoHub is a team of 25 people. Its operations are running in Singapore, India and UAE, but the platform is global. The startup will bring the new entrepreneurial culture cum revolution.
The Phase of Transformation: Ideation to Execution
Raising funds for a concept has always been a challenging situation for every emerging entrepreneur. They got to bank or they go to Venture Capitalist. If there is any intermediate medium, the innovators and creators can easily reach out to their community rather than going for a complex process. ZingoHub helps convert an innovative or a creative concept to a reality that brings about disruption. It seems perplexing when creators crave to raise the funds because it is actually difficult to get VCs on board, in this cut-throat startup market. They offer a platform for pre orders, which allows innovators to sell their product to early adopters. It lets them test the feasibility of the product without much investment and also see the market's reaction to it in early stages.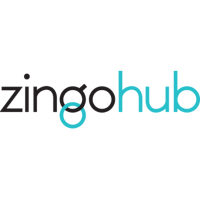 A Revolution in the Entrepreneurial Journey for Investors and Innovators
The whole scenario of 'Funding' and 'Investing' would have major impact on the market; it will revolutionize the current critical circumstances. It will change the playground for startups and investors. Undoubtedly, entrepreneurs will be glad that they won't have to hustle anymore. Also, for the VCs point of view, they would get the preeminent startups to fund to. Both are mutually beneficial and it's because of the medium it gets. It assists them to continue their entrepreneurial journey at the platform. They get an access to a global audience too.
The technology is at its pinnacle, market is at its top notch rise, organizations' are trying to reach at a peak where they can dominate the technology and the market. In this scenario, the creators ought to come with the idea that is exclusively excellent and that lures the investors in the first place. Sometimes, entrepreneurs fail to stimulate the funding and that's where all the hassle begins.
Not to mention, this revolutionary startup helps the product to sell, after creator's venture is crowdfunded i.e. Ecommerce on the go. ZingoHub makes the e-commerce aspect as an attribute to its continuous process, on the platform itself.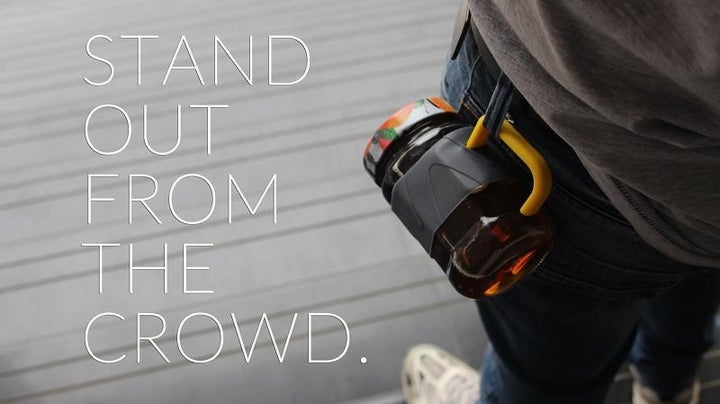 Backed by $600000 Angel Seed Funds, this startup is the future in the crowdfunding playscript. ZingoHub LIVE lets creators' crowdfund in real time, which adds more feathers to its cap. Moreover, a unique thing about this startup is that people from music, film making or tech can crowdfund; in this way, 300 creators and innovators have been live on our platform till now. Their soon-to-be-launched mobile application will make the whole cycle churn more conveniently.
Isn't it fascinating to have such a revolution in the crowdfunding? Being creators and innovators, are you looking to launch your project? Jump Start your Idea with ZingoHub now.