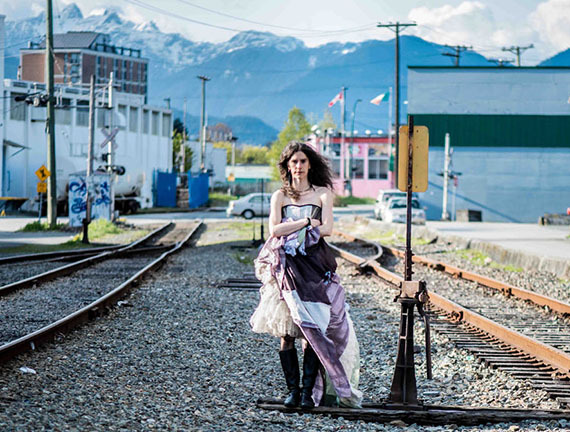 I was sure roaming storytellers were one of those ancient traditions that had been lost ages ago, but then I met Naomi Steinberg in a most unlikely location. Normally you would expect to find these weavers of tales in an ancient city center entertaining a crowd on market day or in a palace chamber room enchanting a king and his consorts. I was in neither of those locations, rather a standard office building attending a workshop for communications professionals. This was not her usual type audience in the role of a performance artist, but being a master of styles and adaptability, her magic worked. Naomi started the session by sharing a traditional fairytale that had so many levels of meaning I could see the corporate brains around me all slowly shut down while another unexpected door was opened.
Naomi represents the oral tradition of storytelling that first started with cavemen sitting around a fire describing an epic hunt to their tribe. She can recite hundreds of folk tales in their entirety and infuse a gathering with the timeless wisdom hidden behind the tale. Her art is part of a global tradition of oral storytelling as a type of living theater, kept alive in a growing number of international storytelling festivals and organizations. Even the large corporation I had recently been working for had recognized the need as the employee feedback showed a lack of trust in the leadership. Storytelling skills were introduced so the managers could learn to speak in a more authentic voice that employees would actually listen to.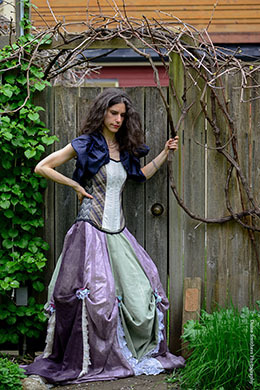 Naomi believes that, "Stories create the space and time necessary for experiencing possible worlds. In this time of global crisis and opportunity, storytelling allows me to serve and work towards the world in which I want to live. Storytelling allows me to serve as an entertainer, as a teacher, as a friend. Storytelling allows me to serve community and the earth. My intention is to use storytelling as a way for all of us to learn to listen."
Naomi is an accomplished performer, storyteller and site-specific installation artist with over 14 years of experience. She began performing stories in her early twenties, sharing everywhere from dinner tables to classrooms, and building up to events like the 11th Annual International Storytelling Festival in Vancouver and the Science Meets Dharma project in Southern India. She has shared her stories everywhere from hospices to forests, where new words and old tales found each other. Her activities included developing workshops for schools in Morocco, Switzerland and Vancouver as well as for the Cortona conference in Tuscany, Italy. Audiences have found that her unique voice, with its evocative gestural language seduces listeners with a provocative mix of political thought and artistic content. Naomi has been awarded a BC Arts Council grant for her work as a solo artist as well as from the Canada Council, among others, for her large-scale community engagement initiatives, which she directed through the Vancouver Society of Storytelling. Actively interested in notions of re-wilding, counter-cartography, and right-relation, Naomi was part of the City of Vancouver's Environmental Education working group.
Naomi said, "Stories and storytelling is how we make sense of our lives. We are hardwired for order and sequence. And stories and story telling are exactly that -- they have a beginning, middle and an end. And while we experience the story we actually get to embody all the characters. All of the characters and situations play themselves out in the landscape of our mind and our soul. So we get to learn, to experience and develop emotional literacy." She recorded a short video interview on this theme at a sustainability conference, providing a fascinating insight into the power of stories that you can listen to here.

Naomi's current project, Goosefeather, is to go around the planet without using any airplanes. She is carrying a story with her, inspired by a conversation she had a few years ago with her grandfather in Paris about cartography and counter-cartography. In November 2014, she left her Vancouver home for California where a cargo ship brought her to Australia. From there she sailed to Japan and China, finally across the backside of Europe on the Trans-Siberian Express to Moscow with performances, workshops and creative collaboration at her various stops. The trip also included story-listening, like dropping into Oslo to brush up on her Norse mythology.
Naomi defined her work by saying "story is for me both a fun and profound way to explore causality/inter-dependence, wholeness, and emptiness. Story is more than words... More than the letters that make up the words... More than performance, tone and inflection. Story does not inherently have value or meaning, but rather depends upon both the teller and the listener to come alive." In her travels the old Siberian saying has proven true: "If you don't know the trees you may become lost in the forest. If you don't know the stories you may become lost in life."
Meanwhile back at the workshop, the members all looked like they had come straight from the office in various shades of corporate grey (not fifty), which contrasted to Naomi's more artistic attire. For over an hour and a half she used her intuitive knowledge and entertainment skills to get this room of professionals, used to recycling standard boilerplate text for their audiences, to think way outside their box by engaging their six senses. The transformation was so natural and profound, the corporate types kept her talking 45 minutes over the scheduled time and carried on their discussions during a drink afterwards. For most of us it was a freeing sensation to get lost in a story, both in the telling and the listening. So the next time a wandering storyteller comes to town, don't hesitate to have a listen -- you'll be surprised at the doors that will open.
Photo Credit: Diane Smithers Photography
Calling all HuffPost superfans!
Sign up for membership to become a founding member and help shape HuffPost's next chapter