Afghanistan is where Ameenullah Haji was born, where he built his livelihood and where he raised his family.
It may not be the place we would choose to grow up or build our livelihood, but Afghanistan is also where, with a little assistance, Ameenullah was able to succeed.
Ameenullah is in the minority, however. Much of the country's agricultural infrastructure has been destroyed. Once called the "Breadbasket of Europe," Afghanistan's farmers now struggle to feed their own families.
Ameenullah has also struggled. He was forced to sell his entire crop during harvest season, when the market was flooded with apples, causing him to sell for very low prices in order to compete. Some of his surplus crop would even go to waste, as he had no way to store it.
Luckily, Ameenullah found Roots of Peace. And using donations from supporters like you, Roots of Peace subsidized the cost of building a storage facility for Ameenullah.
Beyond storage facilities, Roots of Peace has trained Ameenullah in packaging techniques that allow his crops to reach distant markets that raise his income. Ameenullah increased income has allowed him to hire more help, stimulating the local economy.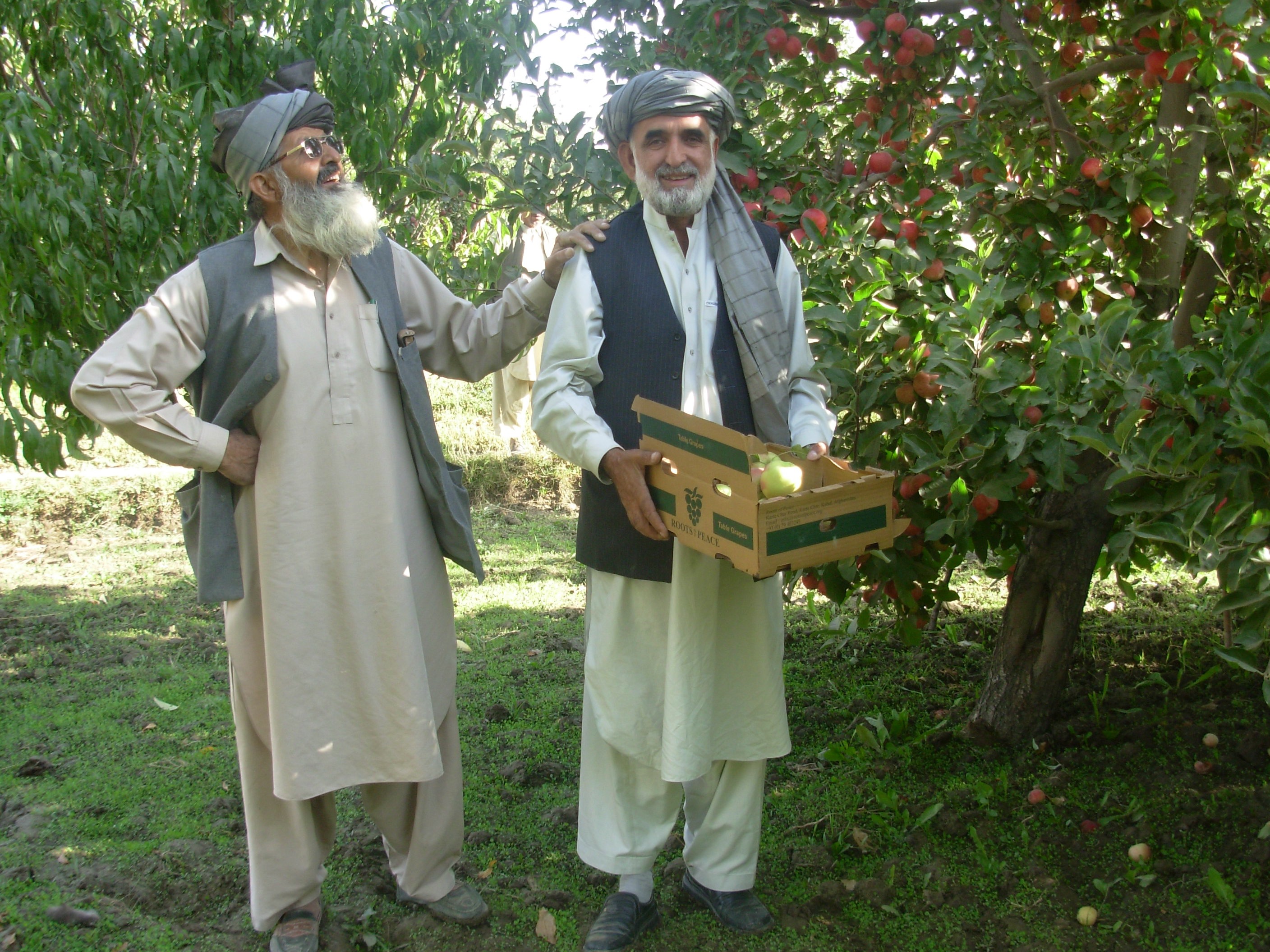 In his spare time, Ameenullah is teaching other farmers to adopt his practices, teaching over 30 farmers in his district alone.
Ameenullah is just one example of Roots of Peace's work. Farmers have shown tremendous resilience and determination in the face of overwhelming odds. Give farmers a chance and the means to develop their business, and they will perform better than your highest expectations.
There are thousands of other Ameenullahs out there, that could use just a little help.
Will you donate so we can continue to support farmers in Afghanistan?
With your help, farmers will continue to succeed despite the odds.
REAL LIFE. REAL NEWS. REAL VOICES.
Help us tell more of the stories that matter from voices that too often remain unheard.