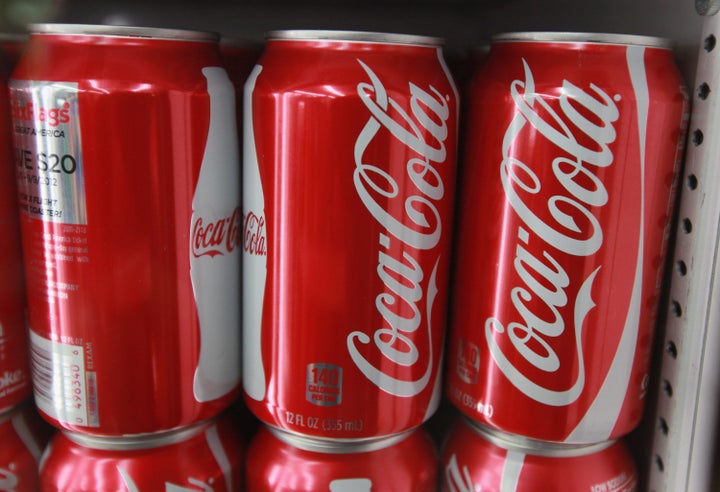 Welcome to third blog in the The Stream Series, a selection of observations from the WPP Digital un-conference, Stream. Attended by Arianna Huffington and Roy Sekoff, the event -- Stream@Cannes -- brought together some of the best minds behind global brands, technology and media companies as well as start-ups to explore the ever expanding potential of digital creativity.
You can read the first two articles (David Sable, CEO Y&R on "Stories From the Blue" and Thomas Gensemer Managing Partner, Blue State Digital on "Engagement, Advocacy, and Other Buzzwords") here and here. Today we hear from Coca-Cola's Jonathan Mildenhall (@mildenhall) as he reflects on the day. To share your reactions and further ideas get in touch with the Stream Team or go to the Stream website.
Tuesday was one of those days when I constantly have to pinch myself to prove that it is all real and that this wonderful life I lead isn't some fantastic dream. Why was Tuesday so special? Well I was lucky enough to get invited along to the WPP event Stream@Cannes. The invitation was irresistible: "It won't be tidy. We are delving into creativity, technology, innovation, content and networks -- but they are inadequate words and anyway they all overlap. The idea is to open things up; not to prescribe but to enlighten."
Personally, I would have spent all day locked up in the basement of the Palais wallowing around in these subjects but Stream@Cannes went one better by boating us all out to an island just off the coast of Cannes. Once there we mingled, lunched, presented and discussed. It was a brilliant day. I learned loads and met many, many people who are simply transforming the world for the better. I felt very privileged indeed. So what were the three key learnings I took away with me?
1. The Golden Triangle of Good
Well, the first thing I learned is that the next wave of marketing innovation will come from genuine cross industry collaboration. We are going to see a dramatic upswing in what I call "the golden triangle of good." What I mean by this is that businesses, NGOs and governments will increasingly work together to develop solutions to the challenges that face planet earth and humankind.
There was much talk about this. The provocative and funny Arianna Huffington, the creative powerhouse Shane Smith (Vice), the intellectually brilliant Roy Sutherland (Ogilvy) and the humble visionary Jeff Weiner (LinkedIn) all laid down the mandate for marketing action for good and called for brands to make bigger, more public declarations of intent. There was one frustrating challenge from the audience on this: "You have to have a plan before you make the declaration, don't you?" I think we missed the point.
The challenges the world faces now are so vast that no one can possibly have the plan worked out.
At The Coca-Cola Company we are absolutely committed to doing our part to ensure the world becomes a better place. One of our initiatives that Arianna called out is the "5x20 -- the empowerment of 5 million female entrepreneurs by the year 2020"; this is a huge declaration. But we absolutely believe in equality, in female empowerment, in small businesses and in community focus. And, of course, more female entrepreneurs makes sound business sense for us too. Now, when we made this declaration two years ago, we didn't have the linear business plan laid out. Not at all. However, we knew we needed to work with NGOs, governments and other partners to develop the hundreds and hundreds of strategies around the world that are going to help us realize this huge and important goal.
If the marketing industry is going to rise to this critical call to arms then I truly believe we need less talk, less planning and a whole lot more action.
2. We are made of stories
The second key learning I took away was about the increasing opportunities that technology presents in terms of telling deeper and more immersive stories.
The high energy and high smarts Jon Steinberg from Buzzfeed, the charming and optimistic Joel Lewis from Hellicar & Lewis and the incredibly smart and funny Yoni Bloch all inspired me with their illustrations of technical storytelling capabilities.
Yoni, an Israeli rockstar turned interactive video entrepreneur, in particular stunned the audience with the demonstration of his proprietorial technology that allows viewers to bespoke their own discoveries of music videos, films, books, catalogues, songs. You can play with the work he did for Madewell fashion here, which lets you choose between blond and brunette, chic or geek bag or shoes, all while the models keep singing (you might like to know, that disproportionately high number of people who chose shoes led Madewell to redesign their website).
The application of his technology is utterly limitless and had my mind spinning about how we at Coke will work with him and his company Interlude.
The final gift for me though was when Joel Lewis presented his case story on how Coke's increasingly relaxed stance on ownership of some of the tech platforms we use in marketing communications means that, post our activities, the investment can be repurposed for other causes.
They have a simple idea: if we share the development and data from our marketing work, not only will we make better work but we can help provide the tools for other developers in the field of education. The work documents itself. Teaches us. And helps children teach themselves.
His example of how the Coke 24 Hour Music Session with Maroon 5 had led to tools to help treat kids with autism is such a breakthrough and made me even more determined to continue the drive at Coke to be as generous and as purposeful as we can possibly be across all aspects of our marketing output.
So, thank you WPP. You gave me an wonderful experience. But more than that, you filled my head with ideas and filled my heart with pride.
Jonathan Mildenhall (@Mildenhall)
VP, Global Advertising Strategy and Content Excellence
The Coca-Cola Company
REAL LIFE. REAL NEWS. REAL VOICES.
Help us tell more of the stories that matter from voices that too often remain unheard.