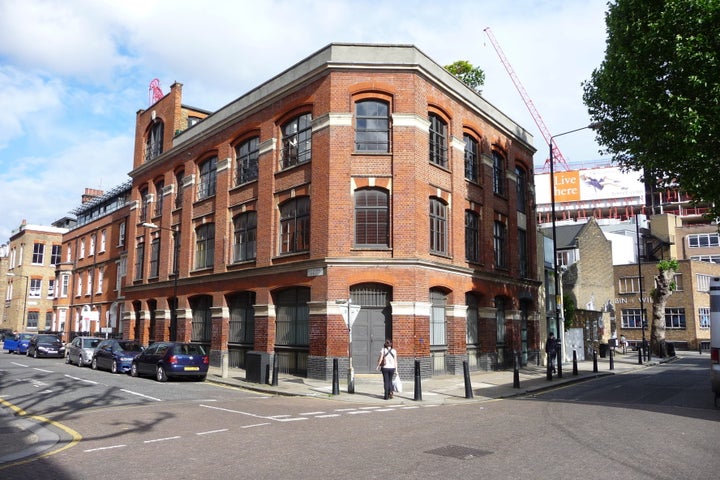 This is the second piece in a mini-series on London's coolest neighborhoods. With all eyes on London this summer, these areas offer a break from the sightseeing hordes and a chance to connect with the locals. Our last post explored the upscale bohemian charms of Notting Hill; read on to learn about the edgy urban vibes of Shoreditch and nearby enclaves Whitechapel and Spitalfields.
Back in the day, this was the haunt of the Elizabethan artsy set (think Shakespeare), but the creative types upped sticks (literally-they took their theaters with them!), and the area degenerated into a crime-ridden slum. Case in point: it was another famous showman, a Mr. Jack the Ripper, who perhaps best characterized it in the 19th century. A serious pummeling a few decades later during the Blitz didn't do much to liven things up, though a vibrant Bangladeshi/Pakistani community began to develop in the Whitechapel area to the west in the 1950s, '60s, and '70s.
Then, in the 1990s, creative types-think edgy contemporary artists (Tracey Emin, Damien Hirst, et al) and forward-thinking design and media geeks-once again moved in, drawn by the urban-grunge vibes, the multiculturalism, and the cheap rents. They transformed Shoreditch's aging industrial buildings into funky lofts, open-plan offices, and buzzing nightclubs. These days, now that it's the city's ground zero of artsy urban cool, it's certainly not a low-rent district, though if you know where to look, you can still source cheap (and tasty) Pakistani eats or lift a glass in dives from days past.
If you want the full-on Shoreditch experience, then kick things off by checking into the oh-so with-it Hoxton Hotel. This hip property housed in a refurbished parking garage dubs itself "luxury where it matters, budget where it counts," and offers all the savvy design features and cool scene an up-and-coming artist or media mogul could hope for. Alternatively, for a more low-key connection with the Shoreditch in-crowd, brunch or lunch among media and design types at airy Café Albion (in the stylish Boundary hotel), where the mash-up of vintage eats (like Cornish pasties and Welsh rarebit) and fashionably organic ingredients has made this a destination for foodies and hipsters alike.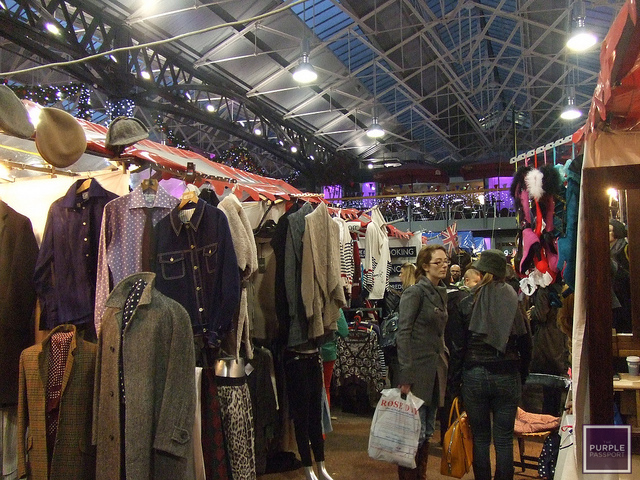 Later on, leave the of-the-moment trendiness while you connect with the area's history at the Geffrye Museum, which illustrates what life was like for London's less well off in the 19th century. If you prefer your history with a dose of artsy eccentricity, head to nearby Spitalfields's Dennis Severs' House, an eerie experimental 18th/19th century period house that illustrates the lives of a fictional family of Huguenot weavers. Stepping back into the present day, keep up with the cool kids at Spitalfields Market, where you can haggle with aspiring designers at the fashion stalls or hobnob with the area's new crop of yuppies in the organic produce section.
As the day winds down, get a new perspective on the Shoreditch old school-becomes-cool vibe at St. John Bread and Wine, a convivial spot where traditional British "nose-to-tail" eats are served up to foodies. Or, connect with the area's rich South Asian heritage by dining at rowdy Pakistani restaurant Tayyabs in Whitechapel. (You can skip the tourist trap "authentic" Indian and Pakistani restaurants on nearby Brick Lane.)
No visit to Shoreditch would be complete without sampling the area's legendary nightlife, so wrap up your day with a casual pint among locals at shabby-chic pub Commercial Tavern before donning your trendiest duds and going glam at sexy chateau-style lounge Beach Blanket Babylon or plush baroque hotspot Loungelover. A couple of stylish cocktails and some smart repartee with the creative types who populate these joints should leave you more than convinced that this is the place to be if you're a hip, young mover-and-shaker (or just wish you were). It may have taken them four centuries, but the artsy in-crowd has come back to Shoreditch in a big way.