"The whole is greater than the sum of its parts."
Sophie Kipner, having reached a pivotal point in her artistic career, embodies that famous Aristotelian quote, which she cites as a source of inspiration. Visual artist, novelist, Pop Culture guru, secret society bartender- Kipner isn't just a sum of these things, but the product of what happens when adventures collide. She has taken the many little lives she's experienced, added them all together and has fashioned her own unique, jovial and crafty spot in the world of arts and entertainment.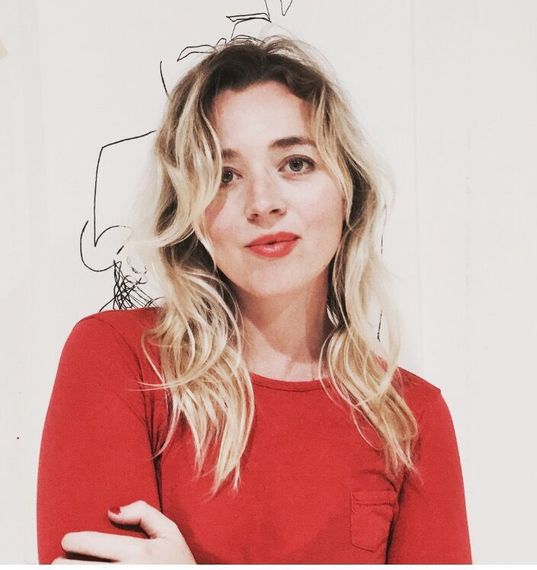 Kipner's distinct style follows the popular drawing exercise of blind contour, where the artist in action is neither allowed to look at the drawing surface nor lift their utensil. Born and based in Los Angeles, Kipner discovered her love for this universal technique during a dinner party with friends, while living in London. What started as a small, fun idea to get two of her friends to connect more intimately, Blind Contour quickly captured Kipner's interest as something so much more.
"I remember that night. I made a classic English roast, bought a lot of wine and just planned on having a nice night with my friends. I was working on my novel in London at the time and was always so consumed and focused on it, that once I started drawing again after the dinner party, I felt an intense relief. There was no editor, no pressure, no judgements. It was a totally free exercise. I became addicted to doing these blind contour drawings. Originally, I never imagined I could make money off of these or turn them into a career."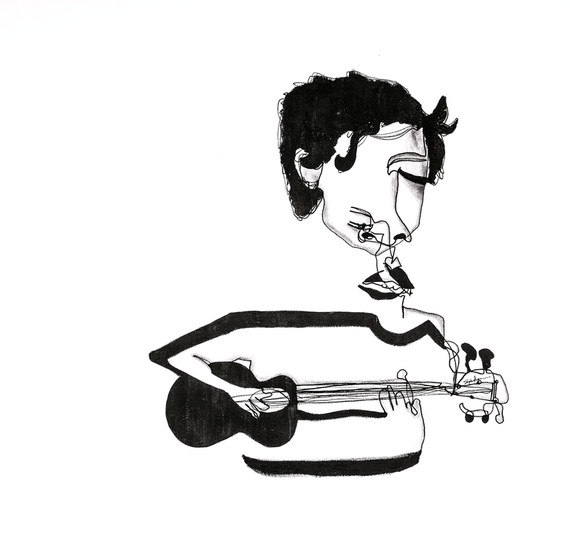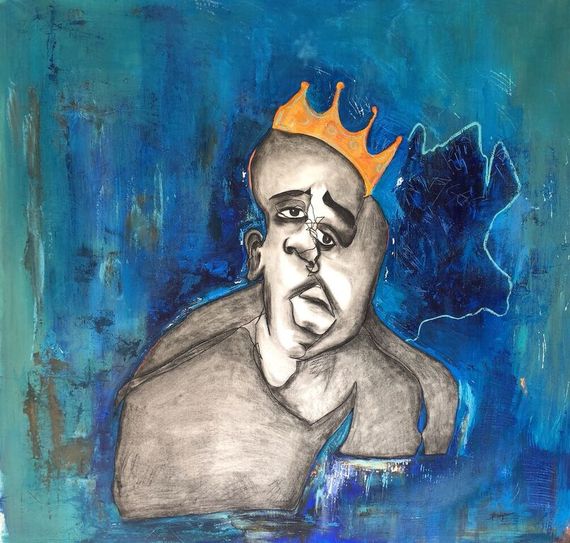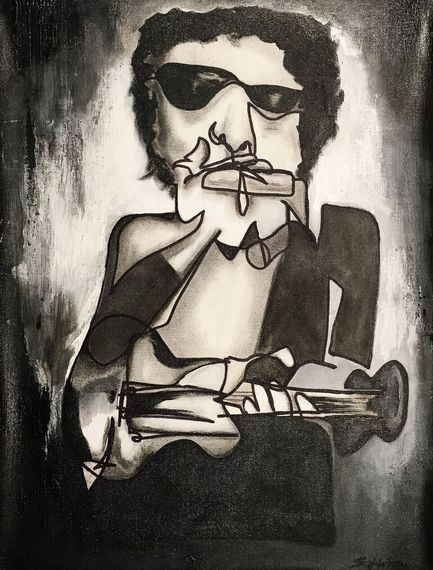 After attending USC for Print Journalism and Public Relations, Kipner went on to begin her worldly life, jumping from PR in a music tech company, to selling gemstones in New York, to writing for a Shiatsu massage school, to spending time in London, writing and bartending at "The Society Club", a prestigious alliance of literary intellectuals. Kipner grew up in a creative household with a distinguished songwriting father, ballerina mother and musician brother. The black sheep of the family, Kipner initially took to more corporate careers. After her groundbreaking dinner party in London, Kipner headed back to California, and to her family's proclivity, joined the booming LA art scene.
It's clear that Sophie Kipner's inspiration stems from an upbringing saturated with culture and music, but it was her own leaps and bounds that lead to where she is today. "After making a few drawings, I knew I wanted to ride this wave of interest," Kipner explains. "It was immediate satisfaction. I drew a portrait of my dad and brother, shared some work on social media and soon after, I was getting requests from strangers for commissions."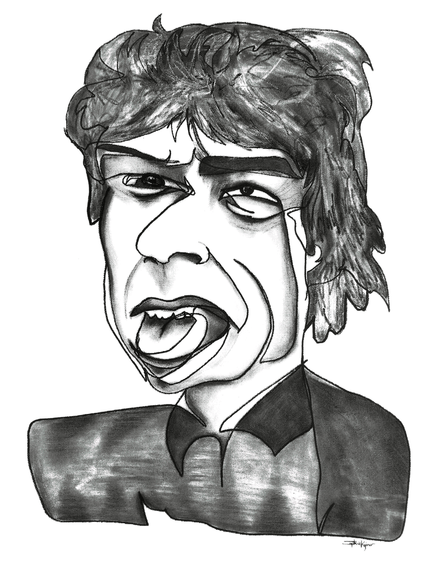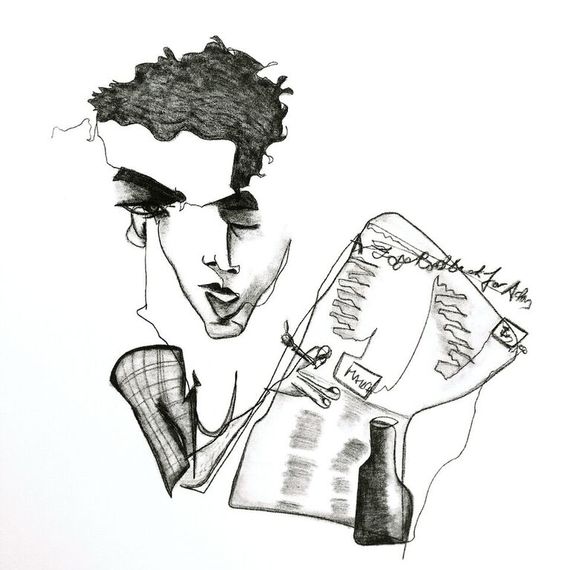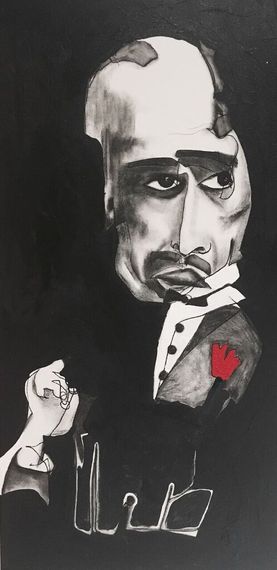 In her series titled, DONTLIFTUPDONTLOOKDOWN, icons such as Bob Dylan, Jimi Hendrix, Biggie Smalls and Mick Jagger are all subjects of her pieces. Although blind contour is a recycled technique, Kipner has created her own style, producing often large, engrossing works of art. For the bulk of her pieces, Kipner starts out with a clear, significant photograph, a sharpie marker and a large canvas, pinned to the wall. The work begins as a line drawing, and after the contouring is complete, charcoal shading and acrylic tones are added for finalization. This principle of post-shading and added color is where Kipner's diversity as an artist shines. The hues are not only chosen for aesthetic purpose, but are reflections of the subject. It's almost as if Kipner is creating her own organic "aura" for each drawing and figure. Since commencing her series in May, Kipner has completed over 110 commissioned works, and has around 40 in the pipeline. In August, 2015, she took part in the Santa Barbara Art Walk through Ca Dario Gallery, displaying her first personal collection. She has, since then, been a part of many exhibits and shows. Fittingly, many of her pieces permanently live on the walls of recording and radio studios, some even in Jamaica and London. The commissioned pieces come as a surprise. Sometimes it's a celebrity request, sometimes it's a newlywed couple, someone's child or a group of native tribes.
"My pieces aren't meant to be flattering or funny chariactures. They are abstract reinterpretations. Subject wise, I naturally gravitate towards musicians and pop culture figures. When drawing a musician, I usually listen to their music and embrace that vibe. The shading really brings the pieces to life, I believe. And I've always loved drawing faces, so it's no surprise to me that many of my works are portraits. I'm constantly influenced by these iconic individuals, but what is most interesting, is how ultimately diverse everyone's relationship is. We all know a story about these figures, but at the same time, we are all forming our own. I'm capturing mine through my art."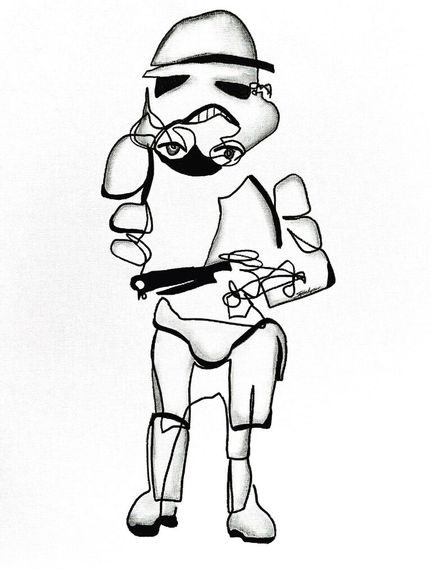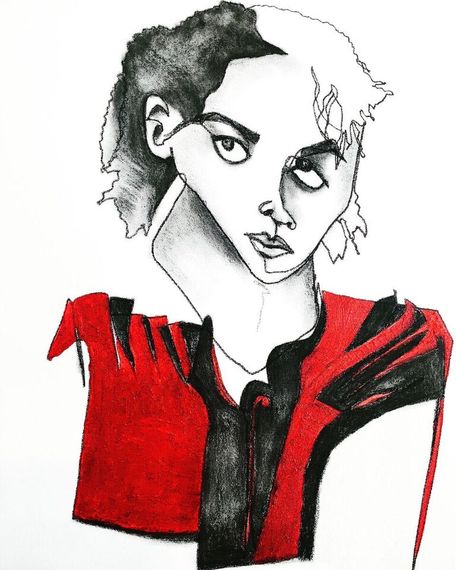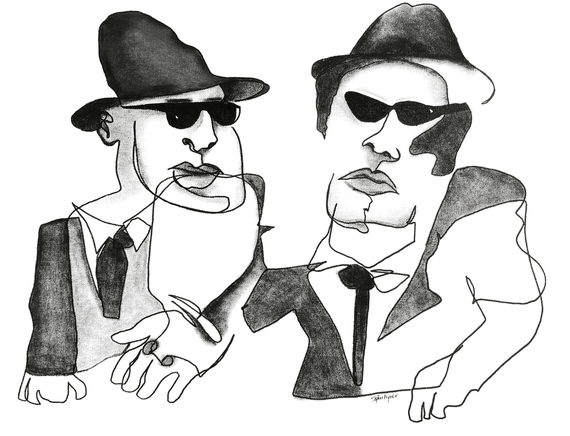 As for upcoming shows, on February 19th and 20th, 2016, Kipner will take part in LA's Chocolate and Art Show at KGB Studios. On March 5th, she will be having a solo exhibit of DONTLIFTUPDONTLOOKDOWN at WNDO Space in Venice, CA.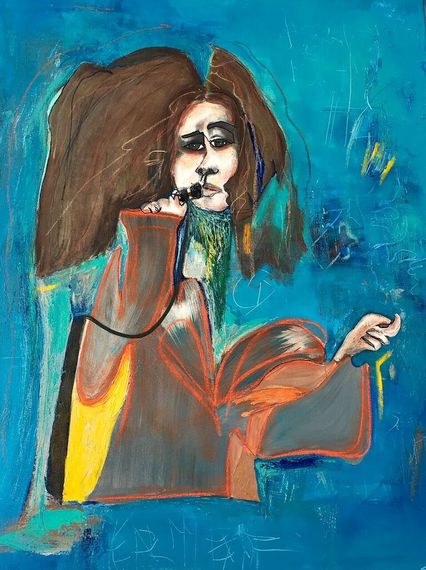 All photos courtesy of Sophie Kipner
REAL LIFE. REAL NEWS. REAL VOICES.
Help us tell more of the stories that matter from voices that too often remain unheard.