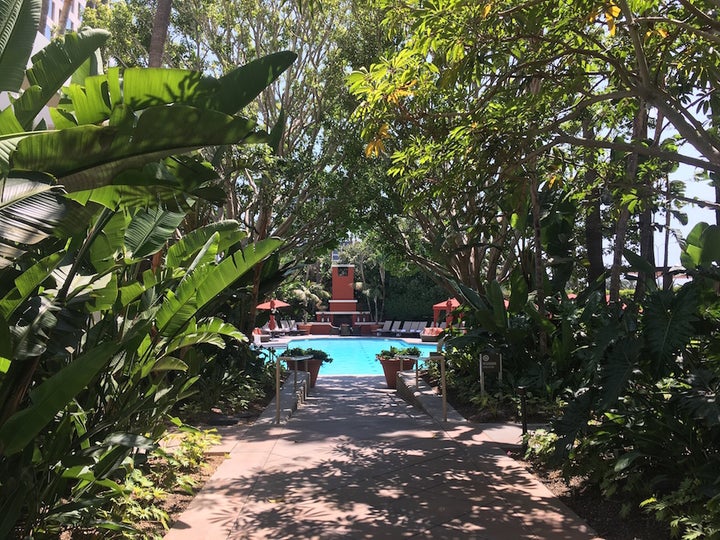 Over the years, it's become a tradition for Michael and I to celebrate our anniversary away from home, away from our daily routine.
Even if we don't have time for a real trip, we try to go spend a night in a nice hotel somewhere. It takes us out of the grind of bills and house repairs and work, and gives us a chance to recharge in a beautiful place where we can just focus on each other, laugh over all our years of memories and appreciate how lucky we are.
So when Island Hotel Newport Beach invited us to experience their recent top-to-bottom transformation for our 35th — yes, 35th! — anniversary last month, we felt like we had been given a very special anniversary gift. Newport Beach in Orange County is a gorgeous area of Southern California, and the hotel is steps away from Fashion Island, an upscale outdoor mall that will change the way you think of malls. We have spent many happy hours there, shopping, eating and just sitting in the comfy chairs, reading and people-watching.
The hotel is also close to the beach and to Pelican Hill Golf Club which, sadly for him, Michael would not be taking advantage of during our anniversary visit!
As soon as you enter the lobby, you can sense the hotel's casual coastal luxury. We were greeted warmly and, as we checked in, we overheard the couple next to us raving about how they look forward to coming back to the Island Hotel a couple of times a year. That was a good sign.
We were then informed we had been upgraded to the Governor's Suite and given access to the Island Club. Wow! This was going to be an amazing anniversary. Just look at our suite:
At almost 1500 square feet, this stunning space was bigger — and way nicer — than our first (and, um, our second) apartment in Manhattan.
We reluctantly left our suite around noon to walk across the street to Fashion Island, where we had lunch at Le Pain Quotidien, did some window shopping and quickly returned to the hotel. We were all about that suite!
We stopped to check out the Island Club, which is located on the 20th floor and, for $50/night, comes with a long list of perks, including complimentary access to the Spa's relaxation lounge and eucalyptus steam room (how did we not take advantage of this?!), a yummy Continental breakfast and afternoon hors d'ouvres, a special pillow menu and complimentary Personal Shopping services at Fashion Island. It also has sweeping views of the Pacific Ocean, Bloomingdale's and Nordstrom's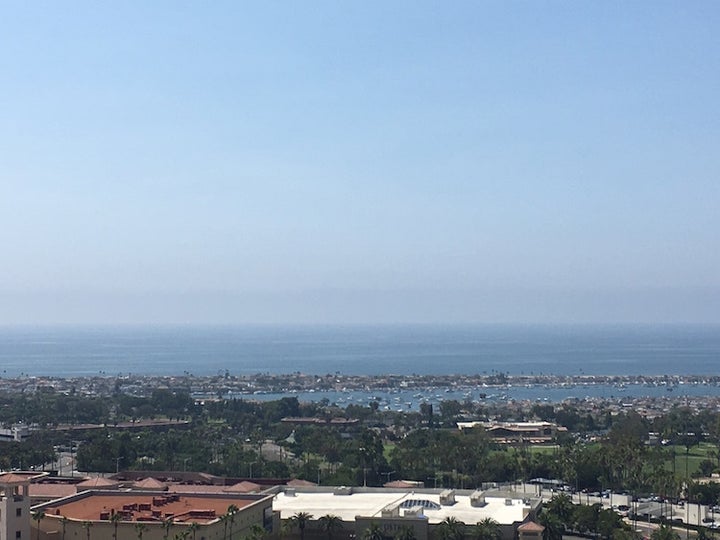 plus all-you-can-eat snacks and drinks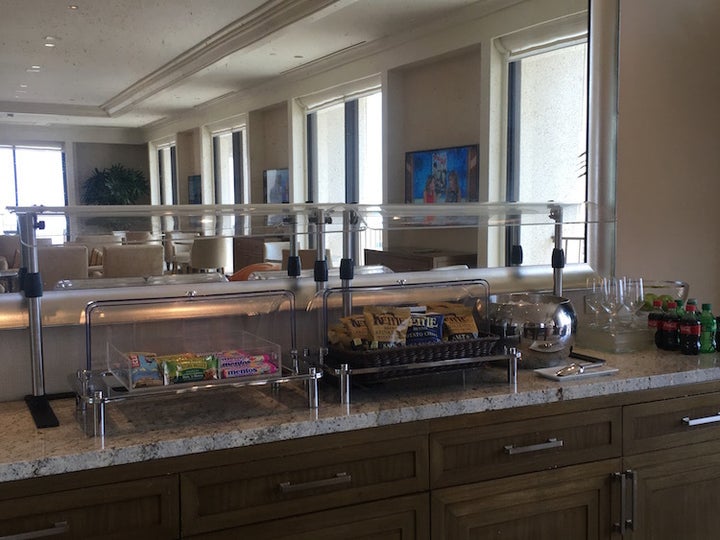 plus wonderful concierges like Ashley,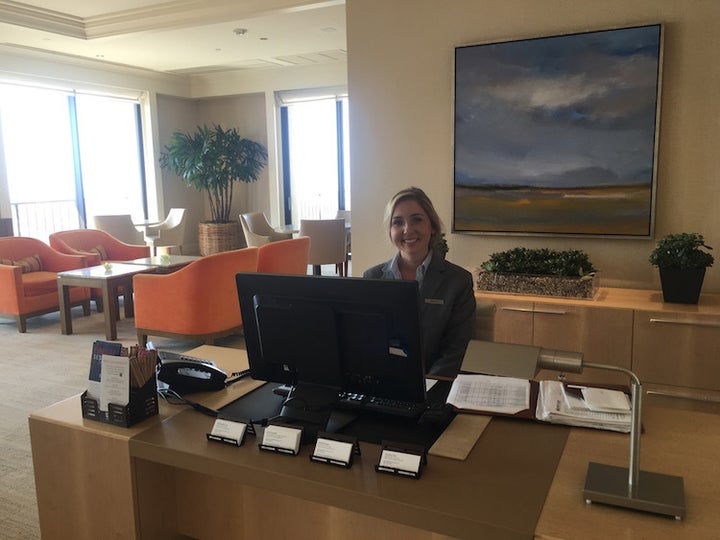 who made one quick call and got us passes to the Orange County Museum of Art, which is just a couple of blocks away and which is a must-visit if you're in the area. We went the next day before we headed home, and loved the "American Mosaic: Picturing Modern Art through the Eyes of Duncan Phillips" and the "Brian Bress: Make Your Own Friends" (photo below) exhibits, both of which are on view through December 4.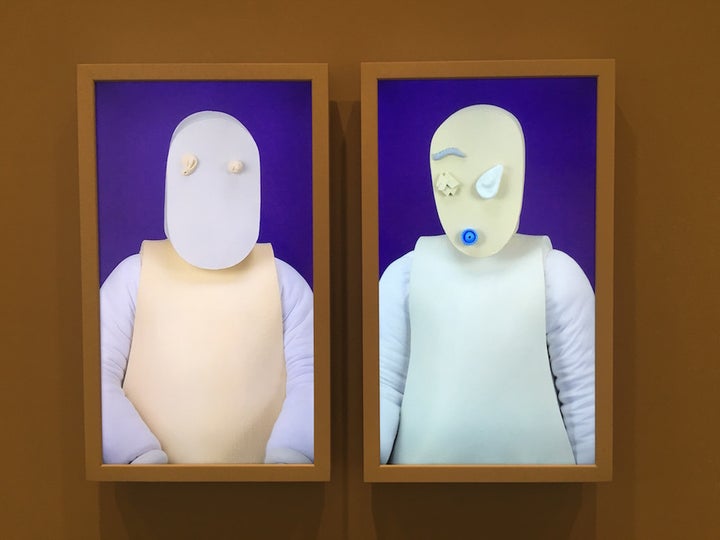 But I digress. Loaded down with Diet Cokes and chips, we headed back to our suite where we found this: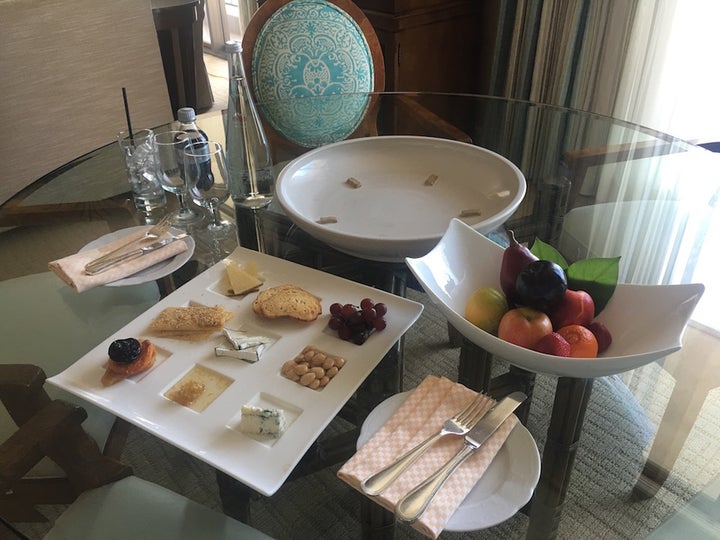 with a lovely note from general manager Gerard Widder. We were happy to meet him at dinner, where we bonded over our shared East Coast roots and the fact that his mother — who sounds like a hoot — is also named Lois.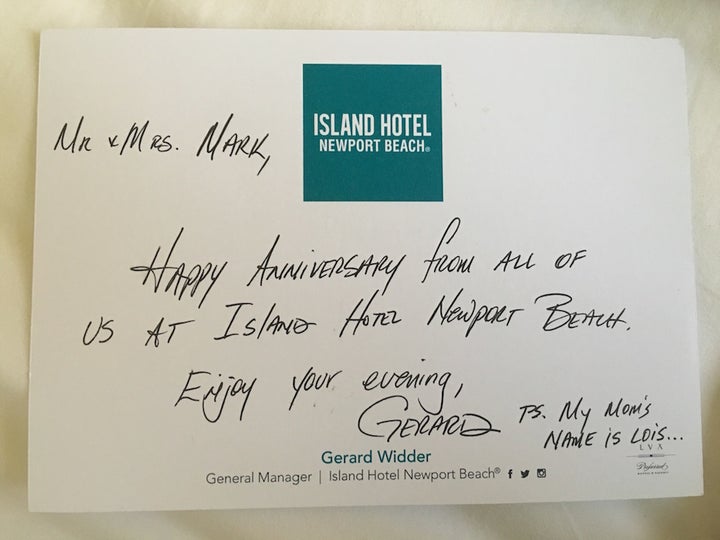 Michael and I settled into our suite for the afternoon, testing out all the chairs and sofas to read and write and just relax. We kept turning to each other and grinning.
The only time we left the room again was for dinner in the Oak Grill, a popular gathering place for local residents and a lovely spot to spend an evening. We sat outdoors, where I fell in love with this beautiful tree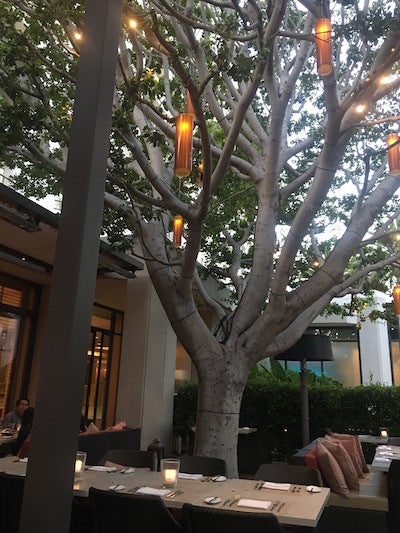 the delicious lobster salad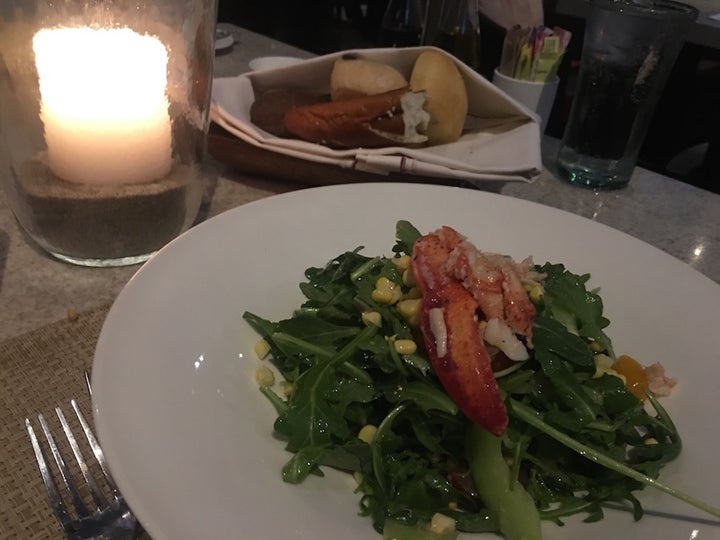 and our special anniversary dessert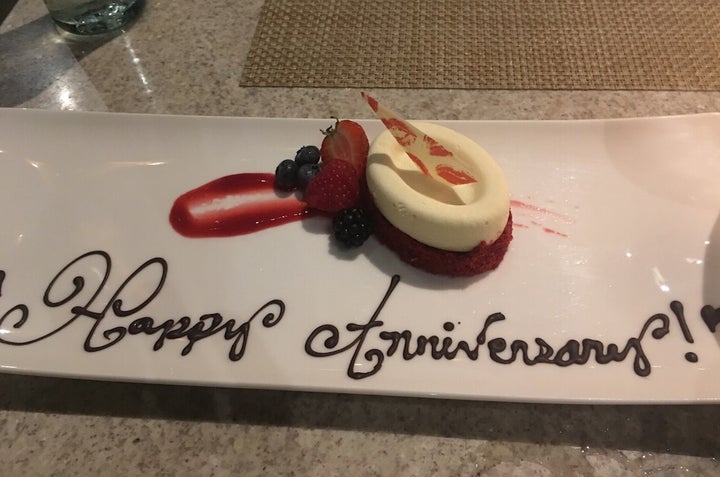 After dinner, we took a walk around the hotel, which is as pretty at night as it is during the day. We agreed it's going to be hard to beat this celebration next year.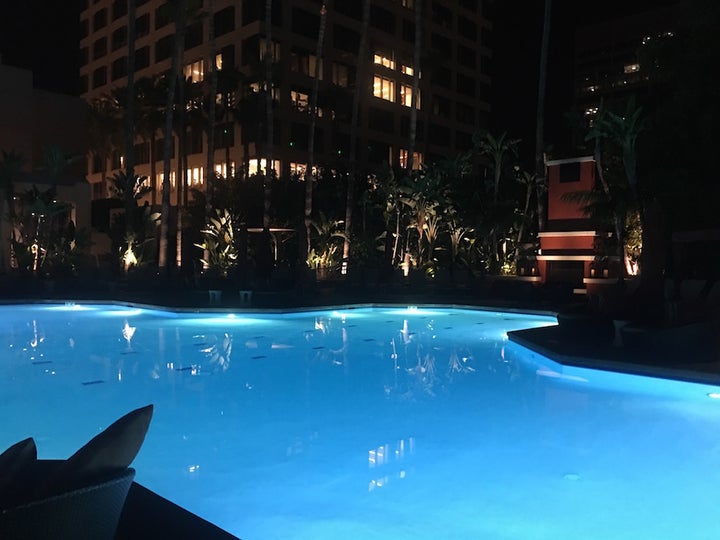 If you live in Southern California, this is a great place for a staycation. And if you're visiting Los Angeles or San Diego, it's only an hour and a half drive.
Michael and I tried to figure out how we could extend our visit but, since that didn't work, we're already planning our next one. We're also campaigning to change the traditional 35th wedding anniversary gifts from coral and jade to a much-more-appreciated night at the Island Hotel Newport Beach.
Popular in the Community