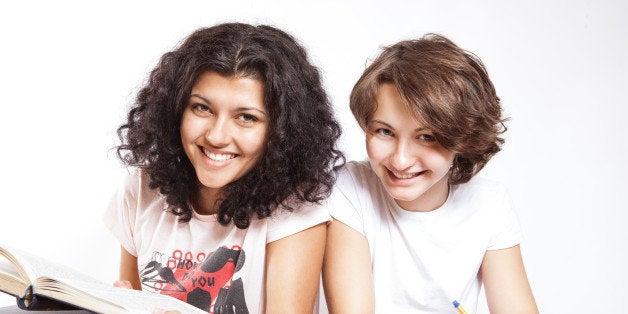 By now, the difficult work of applying to college is complete. In addition to enjoying the summer, all that is left for you to do is to ensure that you are ready to start your college career. As a new college student, you may be wondering what this preparation entails. While a summer checklist for incoming freshmen partially depends on the school you will attend this fall, here are several items to consider:
Whether this is your first, second, or fifth tour of your campus, a summer visit to your college can be very useful. It can help you determine where you would like to live on campus, as well as which resources will benefit you most. If possible, meet with professors and advisers in your potential major, and ask them about classes, clubs, and organizations that you should pursue.

2. Activate your student email and ID.
Most schools require students to use a photo ID in order to access the computer lab, the dorm, the gym and other campus buildings. If possible, have your ID processed while you are on campus. This can save you time during move-in day or orientation week. Also be sure to activate your student email, as your professors may send syllabi or summer assignments to this address.
3. Complete any outstanding forms
Your college may ask you to sign a computer ethics or campus facilities use agreement. These are generally very simple and straightforward. Like the items above, try to complete these forms while on campus.
4. Submit your final high school transcript
Your high school may not automatically forward your final high school transcript to your college or university. Many colleges require a final transcript prior to the start of the fall semester, so be sure to speak with your guidance counselor about this checklist item.
5. Forward your health/immunization forms to your school
Your college will most likely require you to submit basic health information and records before you begin (or register for) classes.
6. Ensure your AP/IB credits are applied
Your school may transfer these credits automatically, or you may have to manually file for them. Your registrar's office or adviser should be able to tell you how to do so.
7. Pay your first tuition bill
While less exciting, this is a mandatory checklist item prior to your matriculation.
8. Accept your dorm assignment or file as a commuter
Most college freshmen have limited housing options in their first year on campus (off-campus housing and suites are generally reserved for upperclassmen). When you receive your dorm assignment, review it carefully and submit any information that your school requests. You may also need to pay a deposit. If you plan to commute, inform your college so they can adjust your fees.
You may be asked to register online, or in person during your freshman orientation. When registering, keep the recommendations that you received during your campus tour in mind.
10. Take placement tests (if applicable)
Some schools give students the option of testing out of certain classes. Ask about these tests on your tour or during your freshman orientation. This is a great way to work ahead in your degree before you even start.
11. Research extracurriculars
The summer is a great time to begin looking into extracurriculars that appeal to you.
12. Contact your roommate(s)
Whether via email, telephone, or video messaging, introduce yourself to your roommate(s). You can also decide who will bring which items for your dorm room.
Calling all HuffPost superfans!
Sign up for membership to become a founding member and help shape HuffPost's next chapter