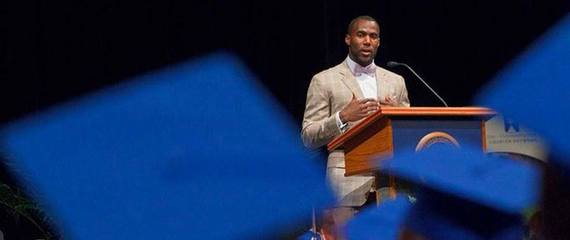 Former Super Bowl champion Malcolm Jenkins, now playing for the Philadelphia Eagles, is known for his work ethic and competitiveness on the field. He is now using these skills off the field to light a fire under the next generation. The Malcolm Jenkins Foundation is inspiring and broadening the horizons of youth in the four places that have been instrumental to his career. Jenkins felt he couldn't focus his philanthropic efforts in one city because "every person that has coached me, I have ever played with, or met in my community has formed me."
Cognizant of all that football has given him, Jenkins organizes a free two-day football clinic in New Jersey each summer. He recruits his friends in the NFL to work with the young players that attend. Last year, 400 youth came. Jenkins explained, "Our football clinics are different than others because we have sessions for the parents. Instead of the parents standing around the sidelines, we bring in doctors and other experts to teach them about safety and nutrition. The doctors discuss what to look for and do if your child has been hit."
In New Orleans, his foundation created Project R.E.W.A.R.D.S. (Reinforcing Education with Activities, Recreation, and Developmental Support) which is designed to be implemented with College Track, an after-school college preparatory program that works to increase high school graduation, college eligibility, college enrollment and graduation rates in under-resourced communities. College Track was co-founded by Lauren Jobs, the widow of Apple CEO Steve Jobs.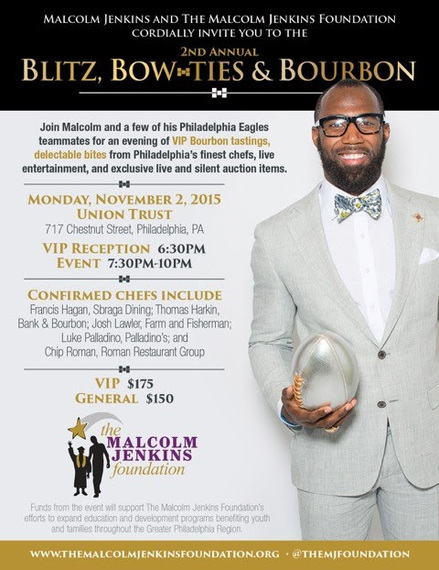 Jenkins, who previously played for the New Orleans Saints, said, "The program curriculum includes SAT preparation, confidence building, leadership development, mentoring, life skills, health and wellness. We emphasize life skills because without them the kids can't even begin to compete. For example, we organized a field trip to the Winn Dixie grocery stores for the students to learn about selecting and preparing healthy foods on a budget."
He continued, "We try and expose participants to new ideas and things. Recently, we had a local weatherman come and speak about what his job entails and how to train for it. We regularly bring in leaders in business, government, and media to share their stories."
Jenkins did not use an acronym for reward to name his educational program by chance. He takes the reward part of the program just as seriously as the academic section. He personally asked the producer of the movie, "Perfect Guy," Tommy Oliver, if some of the Project R.E.W.A.R.D.S students could attend the Hollywood premiere of the movie. When Oliver said yes, the foundation chose and paid for three students from the program with a GPA over 3.5 to go to the premiere. Jenkins was particularly proud the students toured the UCLA campus during their trip because it allowed them to visit a school that they normally couldn't have.
Students that participate in the program through their senior year can anticipate the biggest reward of all: the foundation has already distributed $72,000 in scholarships to 44 students.
Malcolm's mother, Gwendolyn V. Jenkins, serves as president of the Malcolm Jenkins foundation. She is justifiably proud of the success of the foundation's Project R.E.W.A.R.D.S program. "Project R.E.W.A.R.D.S. has helped close the achievement gap for nearly 300 students in grades 9-12," said Mrs.Jenkins. "98 percent of Project REWARDS participants have advanced to four-year colleges and universities. Many of these students are the first in their family to attend college."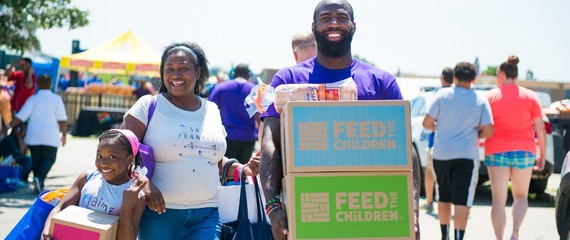 Now playing for the Eagles, Jenkins has already begun to make a difference in Philadelphia. He partnered with Feed the Children to provide a week's worth of healthy food for 3000 people living in an under-served Philadelphia neighborhood. He plans to make this annual event. He is hoping to start a Project R.E.W.A.R.D.S., which has been so successful in New Orleans, in Philadelphia.
To raise money for the Philadelphia Project R.E.W.A.R.D.S., he is holding his second annual Blitz, Bow Ties, and Bourbon fundraiser on November 2 at Union Trust. Fans should expect smooth bourbon, delicious food, and plenty of Jenkins' Eagles teammates.
For fans that are more of the coach potato variety, Jenkins offers you the opportunity to donate money per every interception he achieves on the field with his No Phly Zone Challenge.
Calling all HuffPost superfans!
Sign up for membership to become a founding member and help shape HuffPost's next chapter