As an educator for over 20 years and currently the superintendent of Brevard Public Schools, Brevard County, Florida, Dr. Desmond K. Blackburn has seen school districts change for the better. He notes that in the 1990s during the drive to modernize and improve the efficiency of our educational system, school leadership followed the corporate model. Even though intentions were pure, Dr. Blackburn explains, "We lost track of people. We lost track of teachers, we lost track of students, and we lost track of parents. We were under intense pressure to perform, and we lost our way in not just measuring success, but in even what it was supposed to look like."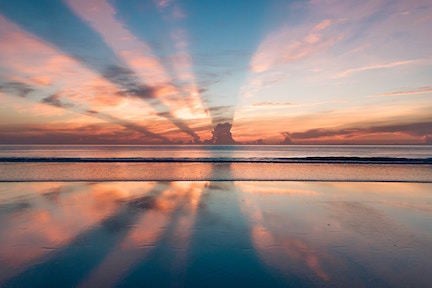 The Brevard County district has fought to improve the perception that administrators overlook the community when making important school decisions. Dr. Blackburn has made it a point to welcome the community to the conversation; not just parents and students, but businesses and employers to become active in the school system. He has invited discussions with business leaders to inform students what they can expect from prospective employers down the road.
Dr. Blackburn listens to what students, parents and the community at large expect from their educational system, and responds. "My job is about the what, it's about the how, and it's about the empathy for parents who just want the best for their kids," he says.
The parents have the most immediate questions and concerns. "They want to know if we endorse the 'teaching to the test' mentality," notes Dr. Blackburn. "Test after test after test... " he strives to increase the "time on task" numbers for his teachers. Taking time away causes the metrics to tumble, and quickly. Like Dr. Blackburn says, "Assessments rob valuable instructional time from teachers."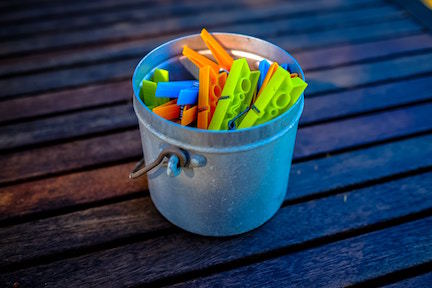 Dr. Blackburn judges his own performance in two ways, filling up two buckets in his mind. The first bucket is the objective: the data. The grades and rates. The arrows are moving up, moving down, or staying flat. He gets to assess the past year's numbers and compare it the present.
The second bucket is feedback from the community, gathered at board meetings, pancake breakfasts, 5K charity runs, chamber of commerce events and conversations in the supermarket. "People have an opinion," Dr. Blackburn states with a laugh, "And they're NOT afraid to give it to you."
"When all is said and done at the end of the day, it's the balance between those two buckets. That's how I judge my success," he says. "It helps with the course corrections, and it helps keep me grounded."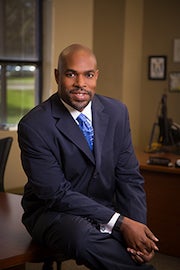 About Dr. Desmond K. Blackburn
Dr. Desmond K. Blackburn, Ph.D. continues to serve as the superintendent for the School Board of Brevard County since his appointment in July of 2015. After fully immersing himself into the work of the district and county and with extensive community feedback, Dr. Blackburn utilized his extensive leadership background to create a new vision and strategic plan for Brevard Public Schools. His signature initiative was to fully align district resources to better support staff and students; resulting in a reorganization of priorities and personnel.
He is an active member for CivMil and the Space Coast League of Cities. He also serves as a Board of Director and/or committee member for United Way, CareerSource, Economic Development Council (EDC), Brevard county Sheriff's Office Charities, March of Dimes and the Children's Services Council. Dr. Blackburn also gives back to the community via non-profit fundraising that has included efforts on behalf of the March of Dimes, Breast Cancer Awareness, and Dancing for the Space Coast. He is the 2017 Campaign Chair for the United Way of Brevard.
In addition to Dr. Blackburn's local commitments, he serves as a member for both state and national organizations including the Florida Association of District School Superintendents (FADSS) and Chiefs For Change. His fraternal affiliations include the Prince Hall Masonic Lodge and Alpha Phi Alpha Fraternity, Inc.
Dr. Blackburn is a lifelong educator. Prior to his appointment as Brevard's chief educational leader he served the citizens of Broward County Public Schools as a district trainer, director of school improvement, an area superintendent, and as the chief school performance & accountability officer. His first position in Broward Public Schools was an assignment to teach math at Plantation High School where he also coached men's basketball and track.
He was born in Mt. Vernon, New York to parents, Desmond and Diana. In 1988, his parents moved him and his sister to Lauderhill, Florida. He attended Piper High School where he excelled academically and athletically leading him to become involved in numerous activities including Radio Broadcasting, Key Club, Track & Field, Basketball, and the Academy of Finance. After graduating from Piper in 1992, he matriculated to the University of Florida where he was a member of Beta Eta Sigma (Black Honor Society), earning a Bachelor of Science in Mathematics in 1996. He then went on to earn a Master of Science from Nova-Southeastern (2000) and a Doctorate in Philosophy from Florida Atlantic University (2006). He and his wife Kelli have been married nearly 20 years and have two sons, Dean and Grant.
Follow Dr. Desmond K. Blackburn on Twitter
Audiences have enjoyed education interviews with the likes of Sir Ken Robinson, Arne Duncan, Randi Weingarten, Sal Khan along with leading edtech investors, award-winning educators, and state and federal education leaders. Berger's latest project boasts a collaboration with AmericanEdTV and CBS's Jack Ford.
Popular in the Community