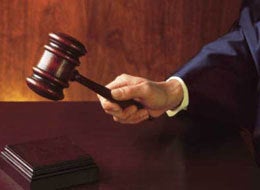 I wasn't thinking "mentor"-- though I should have been--when I met him the very week I became a lawyer. He was older and held a prominent position in New York City government. But truth be known, though not noticeable to me, he was already on the downside of local liberal politics; that had already been hijacked by a bunch known to all as the "Westside kids" who, some might say, long before they went to Congress, to the state legislature and to Washington, DC as a
controversial presidential advisor, learned everything they knew from him. And now that was exactly what I was about to do, learn everything from him.
The thing is I knew almost nothing about the career or the world I was entering. After all, not only had I never had a mentor, I had never even known a single lawyer. Of course, I knew no women lawyers since the chance of that happening was statistically most unlikely, but there were no lawyers in my family or in the insular place I had inhabited, from which the law was to be my exit pass.
All that was decades ago.
Ironically, it was through him, a white Jewish man, that I found myself in the center of radical feminist lawyering because of his close friendship with a certain luminary of that tiny, incipient movement. It was he who tutored me in the ethnic and racial politics of this city in which he was Deputy to two of New York's leading black figures. And it was his bravery when he observed a brutal attack on gay activists that inspired me to volunteer to represent those who had been attacked, in a pre-Stonewall move toward liberation of another oppressed group. When I was doing combat in that unromantic, but most passionate of relationships, the landlord-tenant, it was he who said, "Why not write about it?" A question that resulted in my writing the book that became the tenants' manifesto.
The mentor became a judge and ten years later, after my quixotic, fun, solo law practice, the mentee took baby steps to follow. Though he was cynical about that entire process, he could analyze its nuances like nobody else. The irony, with some pain to me, was that I went a tad further in my judicial career than he did in his. Yet he was the one who stood next to me when the Mayor, the State Attorney General, the Dean of NYU Law School, and a warrior named Gloria Steinem together swore me in as a Justice of the New York State Supreme Court.
So he was much more than a mentor. He was the most caring person I have ever known, and though I probably never said it to him, the only man I ever counted on. If you ask me to name the most important men in my life, professional or personal, he'd be the top three. Fifteen years have passed since he died but still at least once a day I wish I could ask his advice about some decision, some dilemma, some strategy.
As I said at his funeral, if he was not who he was, I would not be who I am.
January is National Mentoring Month. Why the need for a National Mentoring Month? Most successful people say they had mentors along the way who guided and encouraged them. The Harvard Mentoring Project has been conducting videotaped interviews and collecting written essays in which prominent people from various fields talk about their mentors. Maya Angelou cites a grade school teacher who sparked her love of poetry, Quincy Jones points to the powerful influence of musician Ray Charles, and Sting credits a teacher whose energy inspired a lifelong passion for learning. Other participants include President Bill Clinton, Clint Eastwood, Cal Ripken, Jr., and Tom Brokaw. Watch or read the stories about mentors in their lives, or read a list of famous mentor-mentee pairs. So, who mentored you? Think about individuals in your own life who offered you encouragement, shared their experiences and knowledge, and sometimes just listened when you needed to talk. Do they know what a lasting difference they made? Find out how you can thank them. --The Harvard Mentoring Project