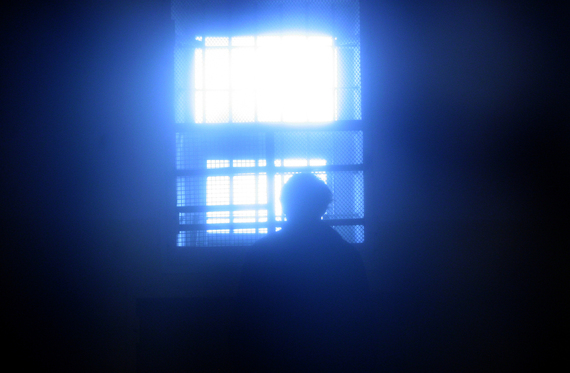 Image: Stock Photo. FreeImages.com/Griszka Niewiadomski
A particularly despicable way of punishing dissidents during Soviet times was committing them to insane asylums.
In those institutions, perfectly sane dissidents were surrounded by real lunatics, including many prone to violence; were abused by asylum staff; and were often forced to take drugs that actually did damage their mental health.
The possibility of being confined to a mental institution made even the most committed dissidents think twice about expressing themselves. It was one thing to be imprisoned, or even subjected to physical torture, for your views. It was quite another to risk coming out of an insane asylum with forever-diminished mental capacity, never to live normally again.
Many in the Soviet Union hoped that the empire's demise in 1991 would bring an end to trumped-up psychiatric punishment.
And for a time, this seemed to be the case.
But the pernicious practice made a comeback about 15 years ago, and is increasingly being used to punish political opponents, whistleblowers, journalists, and those with non-mainstream religious views.
As with many of the harmful trends in the former Soviet Union, the country leading the resurgence in psychiatric punishment has been Russia.
But an Internet search of the subject turns up examples in other ex-Soviet countries, including Kazakhstan, Belarus and Uzbekistan. And it's a safe bet that psychiatric punishment is occurring in other countries whose examples have simply never made the news media.
The use of psychiatric punishment against political dissidents in Russia surged after opposition groups held nationwide demonstrations in 2012 to protest their contention that President Vladimir Putin stole his re-election.
One of the dissidents became an international cause celebre.
In 2013, a Moscow court ordered Mikhail Kosenko to indefinite detention in an asylum for his role in an anti-Putin protest in the capital in May of 2012.
Prosecutors, who asked for his confinement, accused him of assaulting a police officer during the demonstration, although the officer testified he didn't recognize Kosenko.
"The court has come to the conclusion that at the time the action was committed by Kosenko ... he was in a state of insanity," Judge Lyudmila Moskalenko ruled anyway.
Human-rights activist Alexander Podrabinek, who wrote a book about the Soviet Union's use of psychiatric punishment against dissidents, responded to the ruling by saying: "This is a clear case of a return to punitive psychiatry (against dissidents) in Russia. This is the first such clear and obvious instance in the post-Soviet period."
When Belarusian political dissident Syarhey Kavalenka went on a hunger strike to protest his imprisonment in 2012, authorities first force-fed him, then put him in an insane asylum.
The hunger strike was attracting journalists' attention at home and abroad, embarrassing the country's leaders. It was much harder for journalists to keep tabs on Kavalenka once he was in the sealed confines of a psychiatric hospital. Plus, the confinement sent a scary message to all others considering dissident activities.
Although psychiatric punishment has yet to surface in some former Soviet states, it's increasing prevalence in Russia -- the nation that sets the tone for the region -- means dissidents elsewhere must be concerned about its return. This includes beaten or imprisoned opposition figures such as Smbat Hakobian in Armenia and Shukhrat Kudratov in Tajikistan. An example of psychiatric punishment being used against whistleblowers as opposed to dissidents is the case of Lyudmila Popkova, chair of Russia's Presidential Administration Labor Council.
When Popkova learned that an apartment belonging to the Presidential Property Office had been transferred to the name of an accountant on her staff, she filed a formal complaint with the Presidential Administration.
She was fired two days later, and the administration then filed a trumped-up embezzling case against her.
The prosecution asked -- and a judge assented to -- Popkova being placed in a psychiatric hospital for 30 days for "evaluation."
"I wouldn't advise anyone to go through it," she said. "You enter a state of shock" from being placed "in a ward with the mentally ill, with drug addicts, with alcoholics."
One of the first journalists to face psychiatric punishment in Russia -- Andrei Novikov -- was targeted for addressing a sensitive subject in 2007: Putin's brutal Chechnya policy.
Two doctors who examined Novikov before he was committed found nothing wrong with him, the international journalist-protection organization Reporters Without Borders said.
But a psychiatric commission assembled at prosecutors' behest found that Novikov displayed "anti-social behavior" and "maladaptation."
Kazakhstan has used psychiatric punishment against those with non-mainstream religious views.
One is Alexsandr Kharlamov, a 65-year-old atheist.
He spent time in jail and a psychiatric hospital in 2013 after being convicted of violating a law against inciting religious hatred.
There was "no incitement of religious enmity," he said. "I criticized all religions -- I didn't choose just one."
Journalists following Kharlamov's case noted that Kazakhstan trumpets its ethnic and religious tolerance, while going after many of those who do not practice the country's two main faiths: Islam and Russian Orthodox Christianity. The oppressed include many Protestant denominations -- such as Baptists -- that are prevalent in other countries.
Whether you're a political dissident in the former Soviet Union, a person who wants to expose corruption, a journalist who hopes to foment change by criticizing the system, or someone who wants to practice non-mainstream religious beliefs, you're in danger of seeing the inside of an insane asylum these days for challenging the system.
Those who hoped to see an end to Soviet-era psychiatric punishment have been forced to acknowledge -- sadly -- that it's returned with a vengeance.
Armine Sahakyan is a human rights activist based in Armenia. A columnist with the Kyiv Post and a blogger with The Huffington Post, she writes on human rights and democracy in Russia and the former Soviet Union. Follow her on Twitter at: www.twitter.com/ArmineSahakyann
Popular in the Community