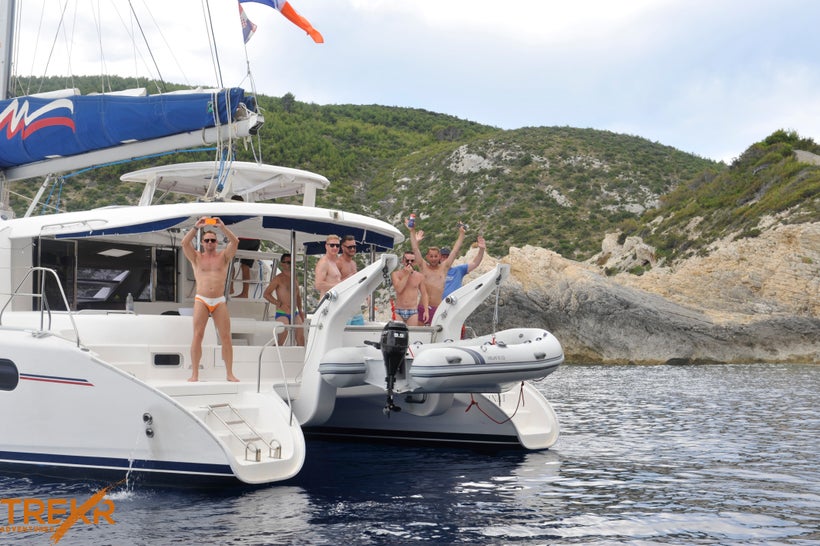 I've been an activist all my life and made an earnest effort to leave that part of my life behind when I packed up and headed to Fort Lauderdale to begin the steps to a career in the yachting industry. It didn't take long to realize that my activism was simply changing.
My first real exposure to the yachting industry was during the Basic Safety Training Course at the Marine Professional Training School, the first step to earning a mariner's license. It's a course required by an international convention known as STCW and everyone that works in the maritime industry must take the course and a refresher every five years. Each course is a pretty good cross section of the industry.
As I interacted with classmates to tell them about Trekr Adventures and the mostly LGBT sailing trips that we plan to exotic destinations around the world, it was met with excitement by all. Even the folks experienced in the industry commented that it was time that LGBT people were more visible in the yachting and sailing industry.
This is not to say that there haven't been visible LGBT people in the industry. Indeed, the Bravo reality television show, Below Deck, has done a fantastic job raising the visibility of our community in the industry. There have been LGBT cast members on the show. Another cast member was in a relationship with a transgender woman. It was truly groundbreaking. There is also a long, proud history of LGBT sailing clubs that foster friendship and share expertise in their local communities.
Even with this, we have heard from some people in the industry that some owners and crews in the yachting industry are uncomfortable with gay men who want to work as a steward, a position that combines hospitality, event planning and problem solving skills. Traditionally, stewards are all women.
After some discussions with a vendor about the best way to partner to achieve our shared goal of increasing LGBT visibility in the sailing industry, we decided on entering an all LGBT team in a major regatta. The British Virgin Islands Spring Regatta fit the bill. It is one of the top regattas of the Caribbean. It will be comprised of 150 yachts in 18 varied classes from around the world, competing across three course areas. The Moorings is sponsoring Trekr Racing for what could possibly be the first all LGBT team in a major regatta. In doing this, we pay homage to all of the gay sailors and sailing clubs that have paved the way.
While we have seen a wide level of acceptance from our experience so far, it's clear that there is still work to be done. That's why Trekr is excited to take the leap and compete in this regatta and hope it is the first of many. Sailing has become a passion for me and an unlikely outlet for my lifelong activism. I'm looking forward to being a small part of promoting equality throughout the yachting industry.

REAL LIFE. REAL NEWS. REAL VOICES.
Help us tell more of the stories that matter from voices that too often remain unheard.
This post was published on the now-closed HuffPost Contributor platform. Contributors control their own work and posted freely to our site. If you need to flag this entry as abusive,
send us an email
.