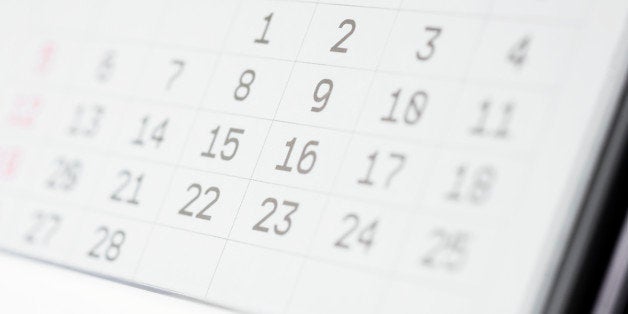 Here I am again, number 35 at UCLA's Clinical Laboratory on a Sunday afternoon after just returning from a three week vacation visiting my in-laws along the coast of Maine. Time for a blood draw. My money is on two sticks to draw the necessary three vials. It almost always takes more than one. I blame the weak veins and scar tissue; collateral damage from the pediatric cancer days. One doctor even diagnosed me with PTSD; that explains why sometimes my veins literally jump once the needle pierces my skin. Hopefully the tech can avoid my hand (those really hurt!) and the blue bandage will be in stock (my 7.5-year-old's favorite color is turquoise).
Blood work first, then early tomorrow morning, after fasting for the necessary eight hours, I will take that every six-month journey into inner space for three hours while a very sophisticated and expensive machine decides whether or not I am still cancer-free. Every six months, while I'm stuck on my back inside of a narrow tunnel with only the MRI tech's voice and a throbbing rhythmic clunk of metal to entertain me, I have a lot of time to think. I think mostly about the many additional moments I've been given, fitting that today marks exactly three years and four months since my surgery, since being told I was cancer-free.
So tomorrow, I will think about how my daughter and I found rare lavender-colored sea glass last weekend on an amazing summer day between sea weed and skipping rocks. Tomorrow, I will think about how we celebrated my daughter's graduation from first grade in June. I will think about the way the afternoon light danced on her golden cotton candy hair that one afternoon we played in the sun. Or the day we played dress up and she wore my Manolo Blahnik red high heel Mary Janes just because.
Sometimes, during those three hours, I think about that first mile during my first half-marathon I ran a little less than two years ago, when I ran with the biggest smile I have ever had and how happy I have been to finish the four more I have run since then, more than a few with my LLS Team in Training teammates. Sometimes think about all of those hours I spent after I was diagnosed and then after surgery writing about the Constitution and analyzing Econometric regressions to earn my Masters in Public Policy. And I sometimes think about how I celebrated 2 years cancer-free on the campaign trail, running for state office with my daughter joining me at speaking events. I will think about the time I shook President Obama's hand to thank him for championing the Affordable Care Act and my conversation with Senator Kirsten Gillibrand about the importance of supporting sexual assault survivors, on college campuses and military bases.
I think about the trying moments, too, like the added pressure on my husband running his own business when I had to go back to the hospital for another 10+ days after I developed a complication from my cancer removal surgery in 2012. I think about the difficult balancing act I play around this time of year, how to be honest with my daughter about my "routine scans & checkups" without triggering her anxieties, or mine. I think about the choices I have had to make along the way and the penumbra of choices I might have to make after the machine paints its picture.
I also think about about all of the moments that I still need to live. Tomorrow morning, stuck in that tunnel, I will think about my sixth half marathon over Labor Day at Disneyland and what we should pack in my daughter's backpack for her first day of second grade. I will think about my first meeting in September as the Co-Chair of the Santa Monica Task Force on Early Education & Child Care and the pursuit for affordable and accessible child care in my community. I will think about how I can help support gender equality, from preschool education to national security. I've got a lot more moments to live.
So today, a blood draw. Tomorrow, a three-hour ride on an inner space ship. And hopefully, in six months time, I'll look back at another treasure chest of glittering moments with the thud of the MRI as my soundtrack.