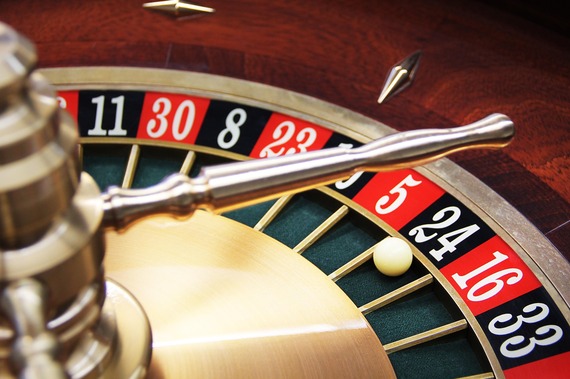 We live in an age where online gambling allows us to place any type of wager we want in the casino online. Sports betting, online poker, roulette, slots...name your game and you can access it all at your finger tips.
However, real casinos still exist in the world and they provide a real-life entertainment experience and so much more than a digital platform that simply feeds one's betting habits.
The sights, sounds, smells, and overall atmosphere of a casino get many people excited like kids in a candy store as they typically offer a wide range of entertainment to feed one's desires throughout the night.
In particular, Spain has two fantastic casinos which provide table games, slot machines, entertainment, restaurants, nightlife as well as the thrill of victory and the agony of defeat. Here's an overview of two notable casinos in Madrid and Barcelona.
The Casino Gran Madrid is Spain's largest casino and features thousands of slot machines and tables in addition to fine dining and nightlife. In the three massive gaming halls, players can find poker tables, both American and French versions of Roulette, and a plethora of blackjack and baccarat areas.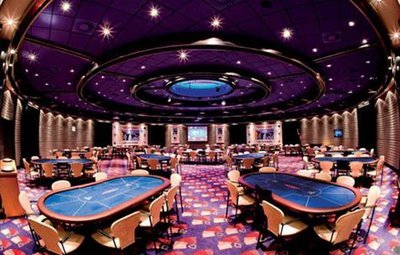 For those on a winning streak, the casino provides two elegant dining experiences at L'Etoile and Mandalay. L'Etoile offers customers a seasonally changing menu while Mandalay features an authentic New York-style atmosphere with live piano and the occasional show during dinners.

For those less fortunate gamblers (or those who want to save every Euro possible for the tables), there's La Cupula, the casino's requisite buffet style restaurant. Sports fanatics, meanwhile, can eat, cheer, and bet on Real Madrid at the casino's sports bar, which serves up typical bar food such as tapas, sandwiches, burgers, and other snacks.

The casino is an incredible entertainment and gambling palace for all types - but customers should note: a passport is required for entry and t-shirts and tennis shoes are not allowed per the venue's strict dress code.
Anyone with a penchant for risk-taking may want to try their luck at Casino Barcelona, where they can attempt to double their money or at least have fun blowing the whole lot.

Split into two levels, the casino's downstairs Main Room (Sala Principal) is reserved for serious gamblers who know the difference between Omaha and Texas Hold'em and don't need to be reminded of the rules of blackjack.
This room attracts a fair share of both visiting and local business people who line up at the roulette tables, as well as stoic young men in dark glasses who do battle over cards. The floor also contains a posh restaurant and a bevy of white-coated servers who ferry drinks to the winners.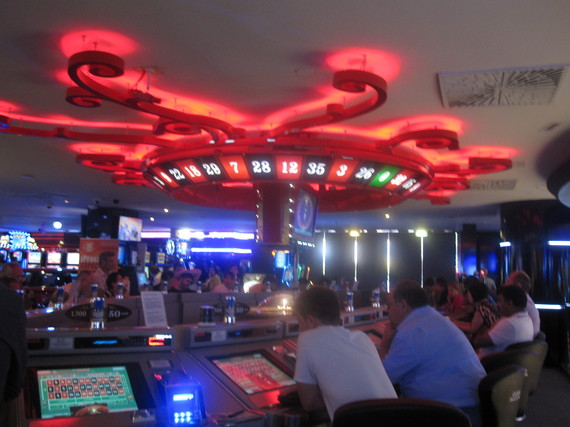 The atmosphere is a bit more relaxed in the upstairs American Room (Sala Americana), where 275 slot and gaming machines provide plenty of entertainment for a mix of older tourists and young gambling novices.

Although the place lacks the glamour and extravagance of larger venues, Casino Barcelona is serviceable enough and is a good option for rainy days in Spain.
Click here to get the inside scoop on the best concerts, festivals, parties, and more in your city every weekend!
Related