"I wish they'd go to Dearborn."
This phrase was shouted at a recent zoning board meeting in Sterling Heights, Mich. over the proposed construction of a mosque. The local zoning board and mayor are the latest faces of Islamophobia as they show opposition to the site for a variety of, frankly, stupid reasons. The mayor is even claiming that places of worship don't belong near houses.
Several Sterling Heights residents, including members of the local Chaldean population, have gone out to protest the Mosque plans. Some say that the house of worship is "offensive" because, "ISIS." Others have been brandishing crosses and bibles while, apparently, leaving their pocket constitutions at home.
In the meantime, just a few miles away, a completely separate universe called Dearborn, Michigan was dealing with a grassroots problem of our own.
"We need a synagogue in Dearborn," said Majda Ayoub, a Muslim administrator of an interfaith Facebook group called Our Bridge: Muslims, Christians and Jews Connecting. "We have every other place of worship but the Jewish one. Do you think, if we build a Synogogue for Jewish persons, that they will come?"

Where's Fox News when you need 'em? Truth be told, stranger things have happened in Dearborn.
Soon, the idea started to spread and the rumbling became something a lot of locals in Dearborn began to get excited about. Some showed excitement as to the consequences of building such a synagogue:

Others voiced unequivocal support:

And yes, there were real considerations raised about the viability of just building a temple for folks and hoping they'll come: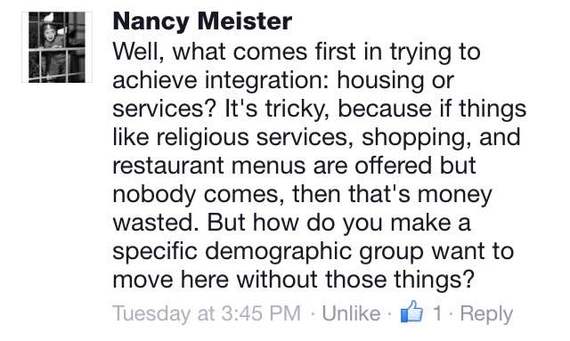 But the enthusiasm could not be contained!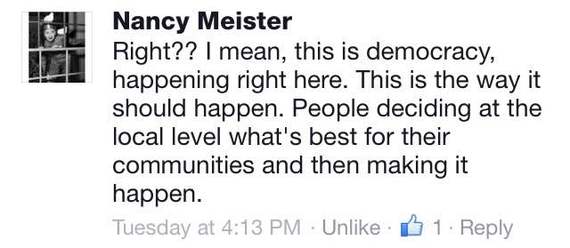 This, of course, quickly devolved into people screaming their love and support of this multi-cultural city we call Dearborn, the hometown of Henry Ford:

So, there you have it. I suppose those Sterling Heights residents came up with a good question. Except, I'd ask the question to every citizen of the United States:
Why don't you come to Dearborn? We've got great food, great sights, many cultural destinations, a theme park devoted to America's history of innovation and several world-renowned Museums. All of that despite our (non-existent) issues with Sharia Law.
Whether anybody starts up a Kickstarter campaign for a local Synagogue in Dearborn or not, it goes to show how two cities, just a few miles apart, can be so, so different.
Calling all HuffPost superfans!
Sign up for membership to become a founding member and help shape HuffPost's next chapter