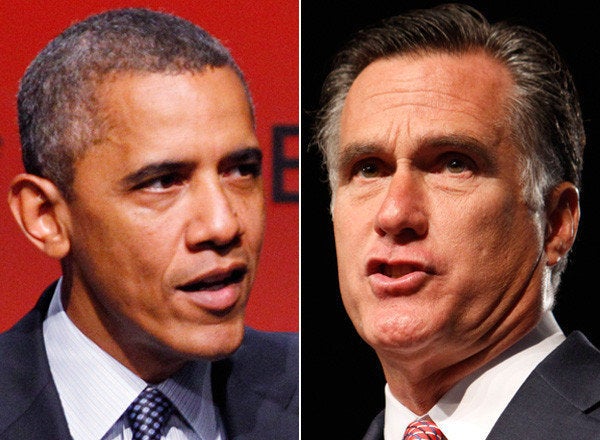 In the wake of two starkly different political conventions, there's great reason to feel truly hopeful about where our country is headed when it comes to the freedom to marry.
The Democratic National Convention ratified a platform that looked toward a future where America's promise of liberty and justice includes marriage for same-sex couples. In a section titled "Freedom to Marry," it calls for "equal respect, responsibilities, and protections under the law" for all families and explicitly embraces support for "marriage equality." It opposes federal and state constitutional amendments that deny marriage to same-sex couples, opposes the so-called Defense of Marriage Act, and advocates for passage of the Respect for Marriage Act, which would overturn it.
On opening night, multiple speakers spoke movingly about the cause, including one of the 282 Mayors for the Freedom to Marry, Julián Castro of San Antonio, and Governor Deval Patrick, a long-time champion of marriage equality and my partner-in-arms in the marriage fight in Massachusetts. The fact that they used the freedom to marry as a prime example of American progress speaks volumes about the power of our cause. And no one elevated the freedom to marry as a signifier of something even greater more poignantly than First Lady Michelle Obama, when she capped a cascade of historical examples of struggle with these words: "If a young preacher could lift us to the mountaintop with his righteous dream, and if proud Americans can be who they are and boldly stand at the altar with who they love, then surely, surely we can give everyone in this country a fair chance at that great American Dream."
By contrast, in Tampa, the GOP-approved platform moved the party back, not forward, with an astonishingly anti-gay and anti-marriage-equality platform. Depressingly, Republicans outsourced the drafting of the marriage section to Tony Perkins, who heads up the anti-marriage-equality Family Research Council -- and it showed. The platform called court rulings in favor of the freedom to marry "an assault on the foundations of our society," backed a federal constitutional amendment eliminating the freedom to marry, supported DOMA, and lauded states for advancing anti-gay ballot measures -- federalism and limited government, not so much! The silver lining in the cloud was an animated debate on the freedom to marry before the platform's approval -- led by Log Cabin Republicans, Young Conservatives for the Freedom to Marry, and several allies -- and two proposed amendments that would have softened the GOP's stance. And very tellingly, as much as leading Democrats embraced the freedom-to-marry language in their party's platform, leading Republicans ran from theirs, with House Speaker John Boehner asking, "Have you ever met anybody who has read the party platform? I've not ever met anybody." Opposing the freedom to marry may fire up a shrinking portion of the far-right base, but it's certainly not a winning electoral stance -- not with a majority of Americans, including a majority of Independents and a plurality of young Republicans, supporting the freedom to marry.
There were still other reasons for hope within both conventions and the lead-ups to them.
It was late last year that Freedom to Marry mapped out a strategy for a campaign to win a freedom-to-marry plank in the Democratic Party platform. This was before the president had completed his own journey on the issue, and we knew our decision would be controversial. After all, with this one major exception, President Obama had done all we at Freedom to Marry had asked: He and his administration had stopped defending the constitutionally indefensible DOMA, supported the Respect for Marriage Act legislation to repeal it, and repeatedly spoke out in opposition to anti-gay ballot measures and attacks.
But we launched our platform push (which we called "Democrats: Say I Do") anyway, both because we knew it was right and because we believed strongly that we could make the political case that this was the right place for the party, and the president, to be.
When we kicked the campaign off in February, we expected it to build gradually, gaining the support of elected Democrats and party VIPs only after we'd garnered tens of thousands of signatures. That was until House Democratic Leader Nancy Pelosi seized upon it immediately and said unequivocally that a freedom-to-marry plank belonged in the platform. Soon afterward, we enlisted New Hampshire Senator Jeanne Shaheen to come on board; then one of our Mayors for the Freedom to Marry chairs, Mayor Antonio Villaraigosa, who was also to chair the Convention; then 22 more senators and more than three dozen House members, four former party chairs, and Caroline Kennedy. We clearly had struck a chord, as a chorus of powerful voices said yes, these are our values, and this is our vision for America.
We reached a tremendous milestone -- one on which we'd all worked since even before the inauguration -- that glorious day in early May when President Obama explained to the American people in heartfelt and personal terms that he, like a majority of Americans, had completed his own journey to support loving and committed same-sex couples sharing in the freedom to marry.
The platform push was practically unstoppable after that, but even so, having the support for marriage so directly enunciated in the document and ratified unanimously by the nearly 6,000 delegates on Tuesday was a moment of profound transformation. I don't think anyone would question that the Democratic Party's default position today is clear support for the freedom to marry. And as the speakers made clear, the values that underlie support for the freedom to marry in turn connect to a larger vision of American inclusiveness, equality, freedom, and opportunity, and family values that value all families.
Within the GOP the job of making the case for the freedom to marry is still before us. Last week I went to Tampa for an event hosted by Young Conservatives for the Freedom to Marry, which now has nearly 6,000 Facebook "likes." It made for a striking scene, with more than 100 in attendance (including journalists from the leading outlets in the country), and the group's leadership making a powerful case about why so many of their generation of Republicans, libertarians, and conservatives support the freedom to marry. One of the leaders, Sarah Longwell, was so fired up about the GOP plank that she created a full-page rebuttal ad and organized a fundraising campaign to run it in the Tampa newspaper during the convention, with Freedom to Marry's support. Another leader, the CNN contributor and GOP strategist Margaret Hoover, spoke at the event and was quoted in the San Francisco Chronicle saying, "This position really hurts the party with Millennial Generation voters. It helps codify feelings among younger voters, particularly, that the party is out of touch."
We've also had some powerful state lawmakers stand up and take courageous votes, including Maryland Senator Allan Kittleman, who joined us at the Tampa event. But there is much more work to do. It's work Freedom to Marry will continue to do on Capitol Hill with our partners at Log Cabin, and it's work the Young Conservatives for the Freedom to Marry will do by making the case, conservative to conservative, about why the freedom to marry fulfills conservative values -- limited government, personal responsibility, and, yes, freedom -- and how the GOP will turn off younger voters if it continues to ignore demographic realities as well as the stories of loving and committed same-sex couples. We're going to work on the Republican Party to ensure that in four years, neither Tony Perkins nor any of his ilk is writing even one word of the 2016 platform on marriage.
Two contrasting conventions, a long march of strategy and work, bumps along the way, and yet, despite the occasional backward step or painful delay, we are together moving in only one direction -- toward a future in which all Americans share in the freedom to marry and the dream of lives together in love, equal under the law.
Calling all HuffPost superfans!
Sign up for membership to become a founding member and help shape HuffPost's next chapter