Revlon, who reported revenue of about $350 million in 2013, and Saks Inc., a department store chain purchased by Hudson's Bay Co. for roughly $2.4 billion in 2013, face headline-grabbing employment discrimination lawsuits. Both fashion tales will sink or swim depending on the disclosures made during pre-trial discovery. It will be either the spring of hope, or the winter of despair, for this pair of voguish glamour companies.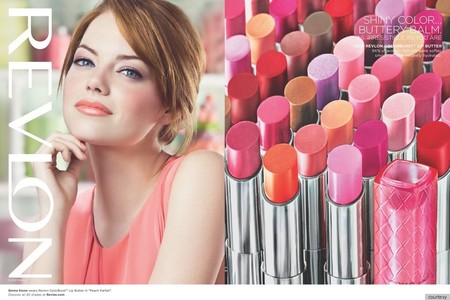 Former Revlon chief scientific officer, Alan Meyers, has sued the cosmetics and fragrance firm, who counts Emma Stone as a global brand ambassador, over retaliation and discrimination. He asserts his firing was the result of raising safety concerns that Revlon's President and Chief Executive Officer (Lorenzo Delpani) did not want to hear. Meyers also claims he was discriminated against for being Jewish.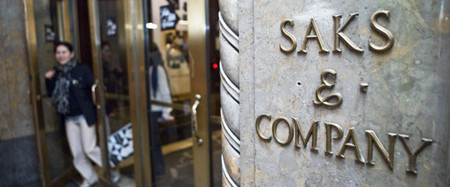 Nearly 1500 miles away, Leyth O. Jamal, a transgender woman, filed a federal lawsuit in U.S. District Court in Houston against her former employer, Saks Fifth Avenue. The luxury department store terminated Jamal in 2012, after she brought a complaint to the Equal Employment Opportunity Commission.
Jamal alleges she was forced to use the men's restroom and withstand intentional and repeated use of male pronouns by her coworkers. She also contends management told her that she could not wear makeup. Saks insists Jamal's allegations are wholly without merit.
Neither Revlon Chairman Ronald O. Perelman nor the president of luxury retailer Saks Fifth Avenue (Marigay McKee) can predict the outcome of these suits. Nevertheless, an employment discrimination claim usually succeeds or fails based on the external and internal information gleaned during depositions.
Depositions, which are out-of-court statements given under oath, may result in highly advantageous admissions for the plaintiff. Counsel for plaintiff will use defendant's deposition to lay the groundwork to establish pretext -- that the employer's articulated legitimate business reason for the adverse employment action is an excuse.
No matter how frank and prepared deponents are, an employer's subtle discriminatory remarks and evidence of ill will or improper motivations habitually find their way out during depositions, especially since deposition practice prevents defense counsel from controlling the flow of information.
Imagine if potential deponents Lorenzo Delpani and Richard A. Baker (Saks' CEO) were obligated to answer difficult questions under oath: Regardless of each man's business acumen or ability to remain calm, cool, and collected, they still might not make exemplary witnesses. A mistake made by a deponent during a deposition cannot be made right in a lifetime.
Attorneys representing plaintiffs in employment discrimination proceedings have a unique opportunity to personally observe employers in an examination setting that allows them to assess the employer's potential impact on the trier of fact, which includes paying close attention to demeanor, attitude, evasiveness, trigger points, and manner in which the supervisor testifies. Plaintiff's counsel will magnify at trial an employer's idiosyncrasies, including excitability, inconsistencies, and anger, all of which may have first been exhibited during the deposition.
The Charles Dickens classic, A Tale of Two Cities, is in part a study on inequality. Whether illegal discriminatory practices took place at Revlon or Saks will likely be revealed through deposition testimony. Lawsuits are big business with huge risks (and rewards), and for one party, it will be the best of times, and for the other, the worst of times.
REAL LIFE. REAL NEWS. REAL VOICES.
Help us tell more of the stories that matter from voices that too often remain unheard.