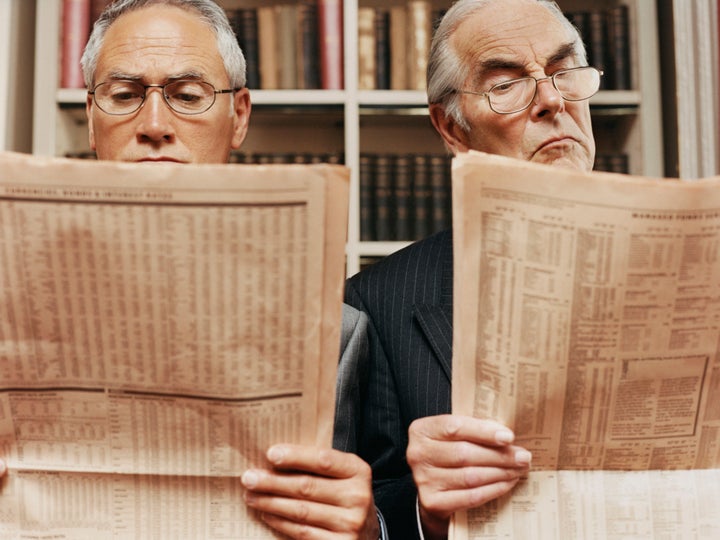 Headlines can really pack a punch.
Somewhere between the wagging finger and the online ovation, there's a middle ground that's often lost to making the point and grabbing the attention of an audience on information overload. If you actually believed everything you read you would feel intellectual schizophrenia closing in fast. Good thing I live in Detroit, where media mood swings are a way of life.

"Detroit Evolving into a Haven for Artists," heads a travel story in the November 13 Los Angeles Times, but read into the story and you get to "Many Americans -- even many Michiganders -- see Detroit as a place to be feared: impoverished, decimated and down-and-out depressing." But really, the guy from L.A. got it right -- and extra credit for writing great things about my favorite museum, the Detroit Institute of Arts. Detroit presents itself in many ways, and it's a lot like looking at a work of art; your view is influenced by what you bring to the experience, what's happening around you, what you hope to see.
So let's head back to that first headline. The DIA can't depend on a steady influx of tourists to fill our coffers; we depend on Detroit, its suburbs and a few further-flung regions for the bulk of our attendance. That means we have to listen to what our visitors are saying, and keep them coming back for more. So our Friday night music might be jazz, or folk or Tuvan throat-singers, wrapped in the amazing scenes of Diego Rivera's Detroit Industry murals. A recent lecture on Detroit artists featured a young, classically trained African American portrait painter, and an art student who is building a business around a coat she designed for the homeless. It converts into a sleeping bag with a few pulls of the zipper. It could be a Mexican, Australian or Iranian film on any given weekend at the Detroit Film Theater, and decorating molded sugar skulls for the Day of the Dead is an art-making project that draws capacity crowds every year. And, yes, every year we do a gala when things get a little wealthier and, probably, a little whiter, but it's by no means a snowstorm.
At a time when nearly every cultural organization in Detroit is grappling with the sustainability question, the wealthy and white headline is like tossing a gas can into a bonfire. Like every stereotype it contains a seed of truth, although those who bothered to read into the story learned that the sponsoring organization didn't examine individual programs and didn't intend to discourage funders from supporting major museums and other large cultural organizations, they just want to make sure the programs being funded are inclusive and diverse. Glad they told us. We might not have noticed that our city looks different, our audiences expect a wider array of programming and our support is coming from many different places. At most "traditional" organizations, the wealthy and white have formed the philanthropic core for decades and they continue to do so, but our daily audience is core-plus. We can't do what we do best -- create experiences to help people connect with works of art -- without the wealthy, the middle, the financially challenged and everyone else in between. We are the 1 percent, but we are also the 99, and we wouldn't trade one for the other because, frankly, these days we desperately need both.
Calling all HuffPost superfans!
Sign up for membership to become a founding member and help shape HuffPost's next chapter