Minnesota and Illinois share a common region, a similar economy, and even the same athletic conference (the Big 10). They both have billionaire governors. One launched a series of progressive policies, with great results for the business climate in the state, a stark contrast to the anti-working class agenda of the other.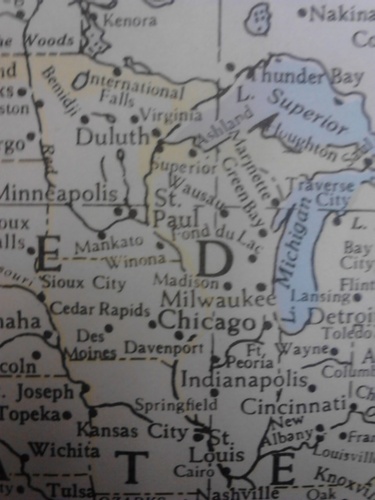 Mark Dayton, Minnesota's billionaire governor, was elected in two years that were bad for Democrats: 2010 and 2014. As Carl Gibson, writing for the Huffington Post points out, he did adopt a progressive agenda. He raised taxes on the wealthy, increased the minimum wage (his predecessor tried to keep waiters and waitresses from earning anything other than tips) and created a budget deficit. Dayton's results included a drop in unemployment, a budget surplus, and a better environment for business.
CNBC ranked Minnesota as having the third best economy for doing business (behind two other progressive states, Hawaii and Vermont). The rest of the top ten list for business is made up of other progressive states, like Washington and Oregon, New England states, as well as three prairie states (like the Dakotas and Nebraska) with GOP governors. CNBC's report for Minnesota reads:
The North Star State has something to offer almost everyone. Enjoy the natural beauty of the North Woods or the cosmopolitan sophistication of the Twin Cities. And everyone, it seems, is "Minnesota Nice"--so much so that the crime rate is among the nation's lowest. The home of the famed Mayo Clinic is one of America's healthiest states, and the environment is among the cleanest. But if you're not a fan of winter, beware. With an average annual temperature of just 41.2 degrees Fahrenheit, Minnesota is one of America's coldest states. But they'll tell you -- nicely -- that they know how to adapt.
And there's not much Dayton can about the temperature. But Minnesota is fifth in quality of life among the fifty states.
Meanwhile, Illinois is being led by another billionaire, Bruce Rauner, who seeks to increase sales taxes on all services, except for those associated with Rauner's type of business, as well as cut taxes for the wealthy. He is also cutting just about every government agency. It's probably too unfair to rate Rauner, since he's only been in office a month or so. But he does seem to be adopting the Scott Walker agenda step-by-step, so how's Wisconsin doing?
According to CNBC's 2012 survey, Wisconsin's not doing too badly in the second year of the Walker Administration, at 17th, still well behind Minnesota. But a closer look at the data shows the Dairy State might take a tumble. A lot of that ranking comes from Wisconsin being tenth in education (the second highest score for the state). As Walker goes after his state's schools and colleges, that number is likely to fall as state education funding is decimated.
Illinois was doing better than expected on the CNBC business climate (26th, despite all of the state budget struggles), with a decent 17th ranking in education (of the state's better scores). But Rauner's following the Walker model, and cutting that too. But hey, folks in Rauner's income bracket can expect to get three-quarters of a million dollars back a year based on his economic model, according to Robert Creamer with Huffington Post.
It's about time the voters of these states realize that what's good for one business person isn't always good for the entire business climate of the state, and the workers, start-ups, and the quality of life for its residents.
John A. Tures is a professor of political science at LaGrange College in LaGrange, Ga. He can be reached at jtures@lagrange.edu.
Calling all HuffPost superfans!
Sign up for membership to become a founding member and help shape HuffPost's next chapter