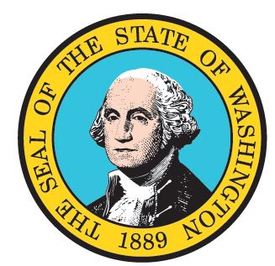 When I first visited Washington state more than a decade ago as journalist covering Microsoft, Amazon, and other companies, I remember being impressed with the state's idyllic blend of economic growth and environmental splendor.
Drive east from Microsoft's massive headquarters in Redmond and it's not long before you're deep in evergreen forests. Head west from Amazon's current home in South Lake Union and you're soon on the shores of one of the most complex and beautiful estuaries in the world, Puget Sound, and then on to the great Pacific.
It only makes sense that Gov. Jay Inslee and other lawmakers want to preserve the specialness of Washington's economy and its environment by reducing carbon pollution, increasing clean energy and taking other real steps to address climate change.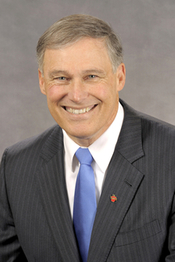 Gov. Inslee's groundbreaking Carbon Pollution Accountability Act, and accompanying legislation recently introduced in the Washington state legislature, are great and overdue steps in the right direction.
"The longer we wait to address global climate change, the more expensive it becomes," state Rep. Joe Fitzgibbon said in introducing the Inslee legislation in the State House. "If we do not take immediate action to reduce the carbon emitted into our atmosphere, we are continuing to put our economy, the health of our kids and families and our environment at risk."
What's happening in Washington state is unfortunately a sharp contrast to what's happening in Washington D.C.
While Washington state lawmakers' bold pragmatism promises to help their environment and their economy, the new Congress in Washington, D.C., seems hell-bent on pushing legislation that will strip away our environmental protections, continue to ignore the threats of climate change and keep us addicted to dirty fossil fuels.
Some in Congress are trying to pretend that they're doing this for the good of the economy.
You can't pretend that 35 or so full-time jobs the Keystone XL tar sands pipeline will produce are somehow more important than the nearly 250,000 clean energy and clean transportation jobs created over the past several years, according to the jobs reports produced by Environmental Entrepreneurs (E2) at cleanenergyworksforus.org.
You can't pretend that continuing to ignore climate change and the tens of billions of dollars in damage from weather disasters, health impacts and other consequences that come with it, as detailed in the groundbreaking report Risky Business, is somehow good for our economy.
And you can't pretend that environmental protection and economic growth can't go hand in hand.
Facts and history prove differently.
Between the passage of the Clean Air Act in 1970 and 2011, our country cut pollution by 68 percent, while our gross domestic product grew by 212 percent. Private sector jobs increased by 88 percent during that time.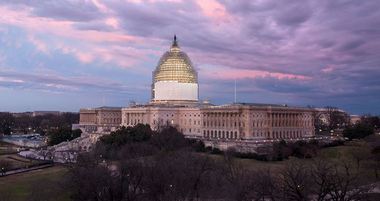 Yes, clean air and clean water standards do come with costs, but the benefits far outweigh the costs. According to the World Resources Institute (WRI), Environmental Protection Agency (EPA) standards enacted between 1999 and 2009 cost as much as $29 billion, but they also generated as much as $533 billion in economic benefits.
That's a pretty good investment, I'd say.
Washington state's Carbon Pollution Accountability Act is another good investment.
By charging the state's 130 biggest polluters for the first time for their emissions, the program will generate an estimated $1 billion annually in state revenues that will be invested in cleaner transportation and other areas. That in turn will drive innovation in cleaner cars, cleaner fuels and efficiency -- and that in turn will create and attract new jobs to the state.
In Washington, D.C., members of Congress have the choice to invest wisely in our environment and our economy too.
They can support the federal Clean Power Plan, which will cut emissions from existing power plants by 30 percent while increasing clean energy and energy efficiency. According to Natural Resources Defense Council (NRDC) estimates, the Clean Power Plan will deliver economic benefits of as much as $93 billion a year by 2030, or as much as 10 times the potential costs of the plan. It will create as many as 274,000 jobs in energy efficiency alone, not to mention thousands more in clean energy sectors. My organization, E2, is an affiliate of NRDC.
Congress can also take other actions that will help our economy and our environment, like passing a national renewable energy standard, the production tax credit for the wind industry, and commonsense energy efficiency programs like the bipartisan Energy Savings and Industrial Competitiveness Act, commonly known as Shaheen-Portman.
Lawmakers in Washington, D.C., don't have to continue to ignore the economic costs of climate change and eschew the economic benefits of clean energy.
They can look to the west and to Washington state for examples of real leadership -- leadership that's good for both the economy and the environment.
Photos: Gov. Jay Inslee, courtesy of the governor's office; U.S. Capitol (currently under restoration), courtesy Architect of the Capitol; Washington state seal, courtesy of the Washington secretary of state.