I'm not a rushed traveler. I don't need to check things off a list to say that I've "done" them or "done" a city.
I'm more what the French call a flâneur, someone who likes to wander, stroll, and enjoy himself at leisure. I like museums in moderation, scenic views, churches with intriguing art, unusual art galleries, sidewalk cafes, good long meals with local wines. Because of that penchant for wandering, I once found myself in front of the oldest standing house in Paris, and was grateful for that day's "accident."
Paris is where I fell in love with Bruges one year, while reading a travel magazine. The pictures and description of this city with many buildings dating back to the 14th century hypnotized me. I was instantly determined to visit it. It ended up taking much longer than i expected, partly because of the many book tours I did in Germany which shifted my focus. But not so long ago, I finally lived out my dream of going to this "Venice of the North" (yes, Stockholm gets called that, too.)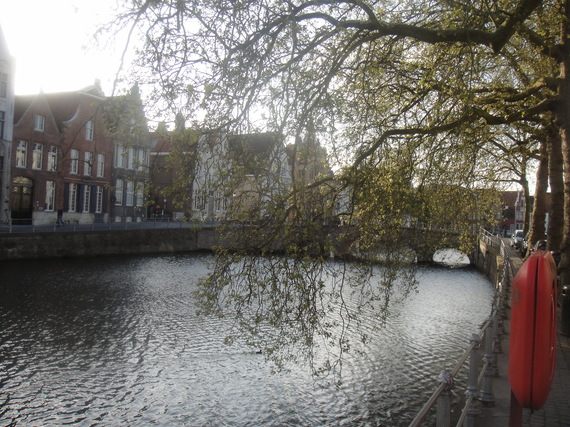 Bruges is a very popular tourist destination. In the center of town I heard French, German, Spanish, Italian, Japanese--and languages I couldn't identify. It was crowded, but Bruges isn't very big and within a day I had easily charted ways to avoid those sections of the city to get where I wanted to go. Luckily Bruges has an official guide with walking tours and plenty of inside information to get you to sites you might miss, like the eerie Jerusalem Church with its replica of the Holy Sepulcher and an altar dotted with skulls.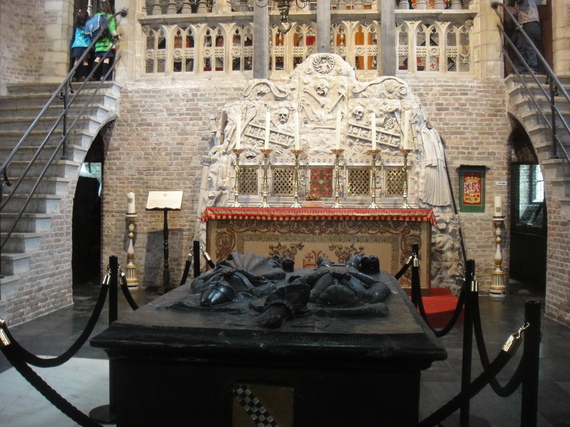 In addition to fascinating, empty churches, there are also a few extraordinary small museums filled with beautiful art from medieval to twentieth century. None of them were crowded, so I had plenty of time to contemplate, admire, and ponder. You can see each of them without feeling overwhelmed either by the art or by crowds.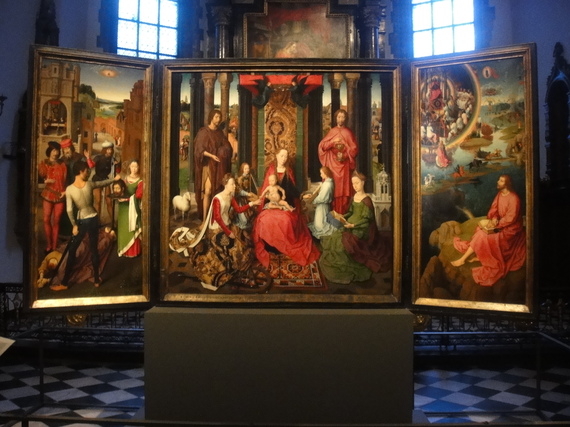 One of the solo walking tours I found is titled "Silent Bruges," and it took me past a wonderful restaurant I ended up returning to a handful of times for hearty Flemish cuisine like carbonnade flamande, a beer-flavored beef and onion stew made with beer, and seasoned with thyme, bay, and mustard. I couldn't resist the classic steak-frites, because I suspected knew it would be just as superb. And it was--with a rich mushroom sauce to die for.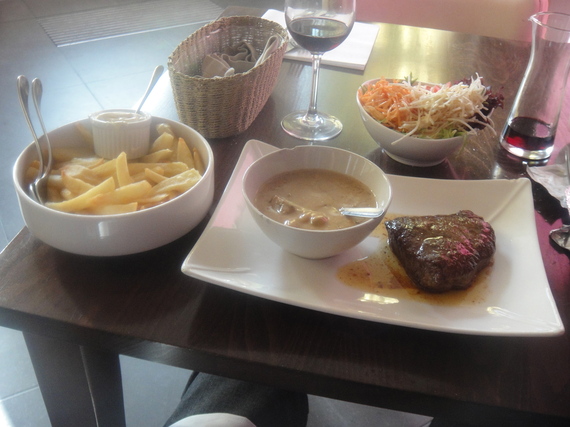 I had picked a well-located but very quiet B&B with only four rooms, a private garden facing a canal, and the establishment itself is on a short street with no through-traffic. I know it's ironic to want to avoid tourists when you're one of them, but that's part of contemporary travel, I guess. The garden gave me a place to to muse and jot down impressions, whether the day was sunny or cloudy.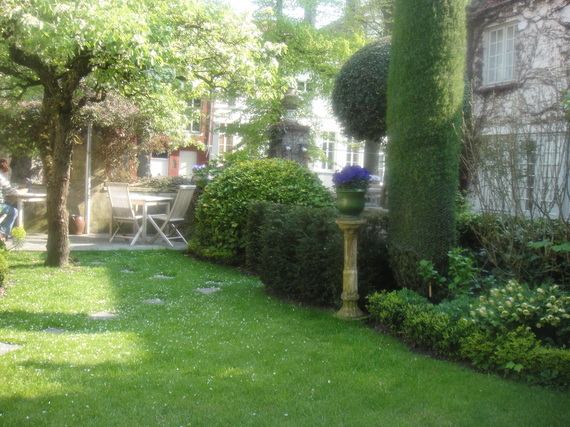 So, I wandered, I took notes, I drank the excellent local beer Brugse Zot, I had more slow-paced meals, I took hundreds of photos of fascinating views and buildings and shrines. But often I just sat wherever I was--inside or outside--savoring a city unique for its Medieval and Renaissance architecture, and for its air of stillness.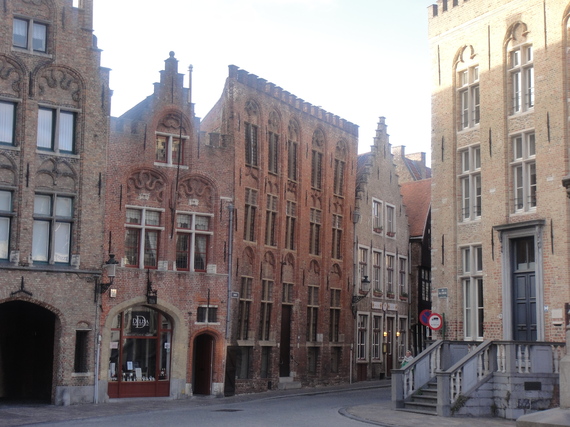 If you're adventurous and have a good ear, I would recommend studying some Dutch before you go (and even learning the slight Flemish variants for basic conversation). People were delighted that I could greet them, order meals, ask directions, and even shop in Flemish. They became even friendlier than they already were. But no worries if you don't have the time or talent--everyone was fluent in English.
I'd dreamed of going to Bruges for almost twenty years. It far surpassed my expectations.
Lev Raphael is the author of the memoir/travelogue My Germany and 24 other books in genres from mystery to historical fiction which you can find on Amazon.