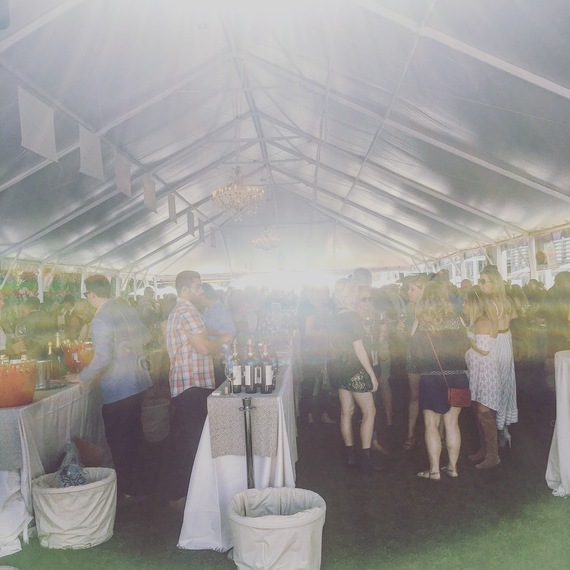 I've moved quite a bit in my 30 years. Los Angeles, Washington, D.C., New York, San Diego... that's enough coast hopping to recognize the sincere importance of feeling like you have a community. Feeling at home.
It sounds simple. Just, you know, feel at home! Belong. No biggie.
But... it kind of is. A lot of times feeling like you're a real live, connected member of your community is easier said than done, and moving to a new place can be incredibly overwhelming.
When I moved to Newport Beach last year, I only knew a handful of people, and so I sought out events and activities that would help me become more involved, and that would make me feel connected to my new home. Cue the Newport Beach Wine and Food Festival.
I know - you're scratching your head. A food and wine fest? Huh?
As the product of a traditional Italian family, the kitchen table was always at the epicenter of my life growing up. That's where the magic happened. Where you laughed and toasted and loved harder.
As a result, I'm a firm believer that sharing a meal (and glass of wine) is the best way to get to know someone, or someplace. I've used similar events in almost every city I've lived as a tool to immerse myself in the local culture. Support the restaurants/wineries/bakeries/farms nearby and embrace the area I was now a resident of.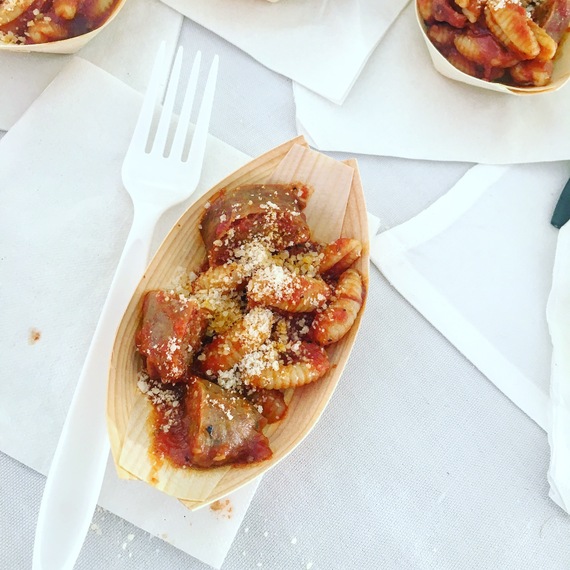 The first weekend of this month (October 1-2), I attended the annual Newport Beach Wine and Food Festival for the second year in a row, and it was even better before than I remembered. Maybe that's because I already feel very at home here in southern California, or maybe it's just a testament to the impressive planning and execution of the event. Either way, it reminded me once again that understanding your local chefs and restaurants - the local tastemakers - and toasting to new sips of local wines are really the best ways to form new bonds, and reinforce existing ones.
This festival does an excellent job at staying true to the local vibe, and celebrating the fresh and delicious flavors that southern California is revered for. It creates a vibrant experience that is true to area... right down to the complimentary wine glass holder necklace given out to guests upon arrival.
(Yes, that's a real thing that exists and that people use to free their hands while drinking. Welcome to the OC.)
From delicious brownies made by Corona Del Mar bakery Sweet Lady Jane and homemade pasta prepared before my eyes by family-owned Italian spot Filomena's, to bold wines from more wineries than I could count - including La Crema and SoCal-family owned Davis Estates - one bite was more delicious than the next.
And really, what could be a better way to welcome in October?
Sometimes eating and drinking local can help your new home feel like exactly that...home.
REAL LIFE. REAL NEWS. REAL VOICES.
Help us tell more of the stories that matter from voices that too often remain unheard.
This post was published on the now-closed HuffPost Contributor platform. Contributors control their own work and posted freely to our site. If you need to flag this entry as abusive,
send us an email
.