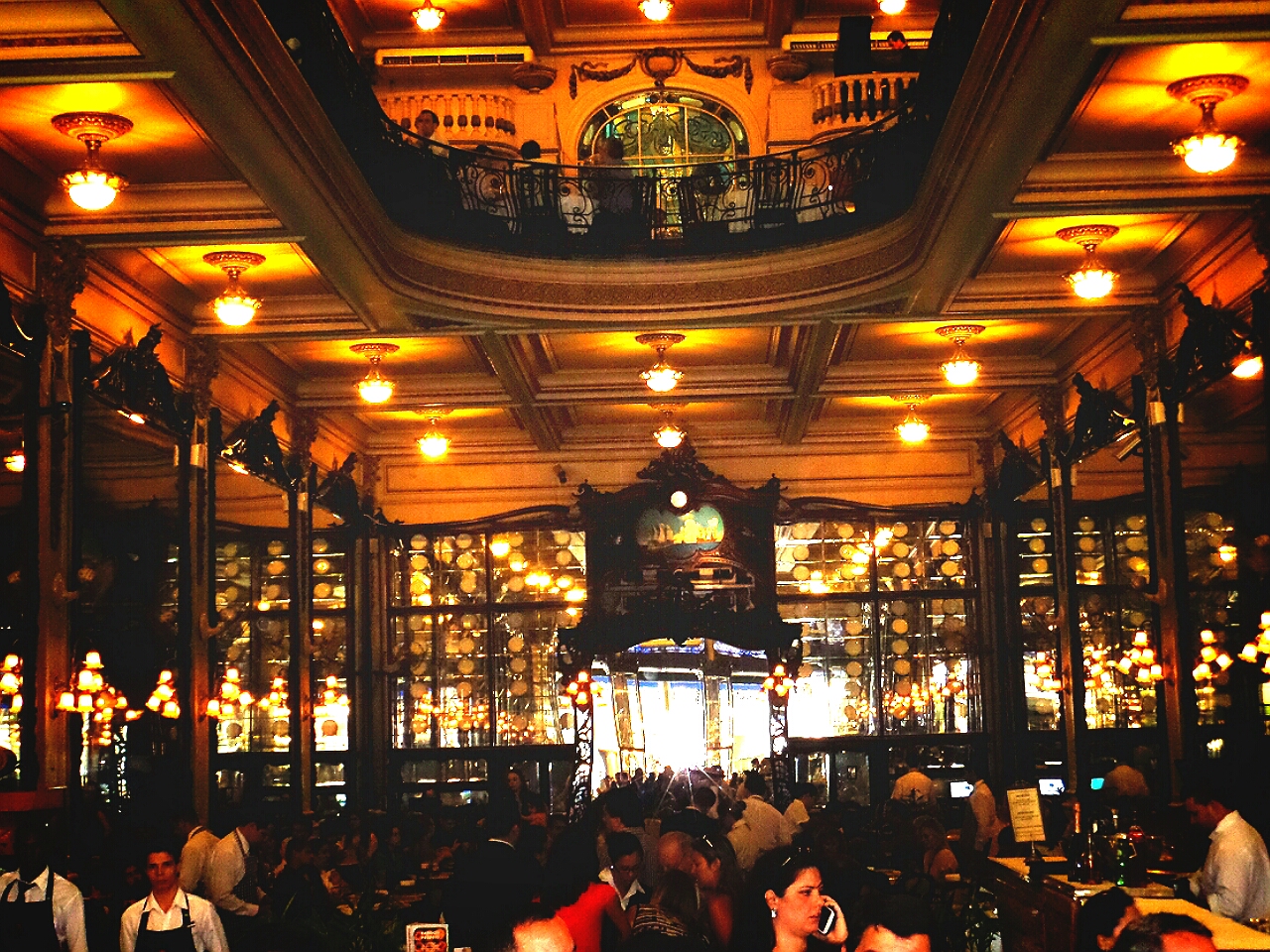 Confeitaria Colombo in Downtown Rio de Janeiro
Between the dramatic mountains and white sands of Rio de Janeiro lurks one of Brazil's most baffling mysteries: How does a diet so rich in meat, rice, cheese, and cream produce a country filled with so many tanned and toned beach bodies?
While São Paulo tends to get more international recognition for its dining culture, the Cariocans are enormously proud of their cuisine. Ask the locals about Rio's top attractions and you'll learn that they value their food just as much as their beaches.
Beyond the more traditional churrascarias, in which servers slice endless slabs of rotisserie meat by your table, Rio has nourished a thriving cosmopolitan culinary scene that rivals most major European cities. And rest assured: even though Ipanema is the indigenous word for "dirty and dangerous water," there's no need to restrict yourself to a "baked or boiled" routine in Southeast Brazil. The water has been clean for over a decade, allowing you to enjoy some of the world's finest exotic produce and iced cocktails without fear of illness.
For a memorable meal in Rio, look no further than these four reigning hot spots:
Aprazível
62 Rua Aprazível, Santa Teresa neighborhood
If Woody Allen takes Rio's mayor up on his offer to fully finance a film in the cidade maravilhosa ("marvelous city"), expect to find this gem featured prominently in a seduction scene. Perched high above the city in the neighborhood Santa Teresa, Aprazível offers visitors a spectacular dining experience and one of the most impressive views the city offers. Surrounded by tropical gardens (home to all sorts of wildlife, including swinging monkeys), head-chef Ana Castilho has designed a menu that celebrates traditional Brazilian cuisine, with dishes like Bacalhau do Pai (dried and salted cod, prepared with sundried tomatoes, black olives, and potatoes) and Peixe Tropical (tropical fish served in an orange sauce with coconut rice and plantains). For a starter, you won't want to miss their simple and exquisite house specialty, Palmito Fresco Assado (fresh hearts of palm, served piping hot and prepared French-style at your table, with fresh pesto sauce).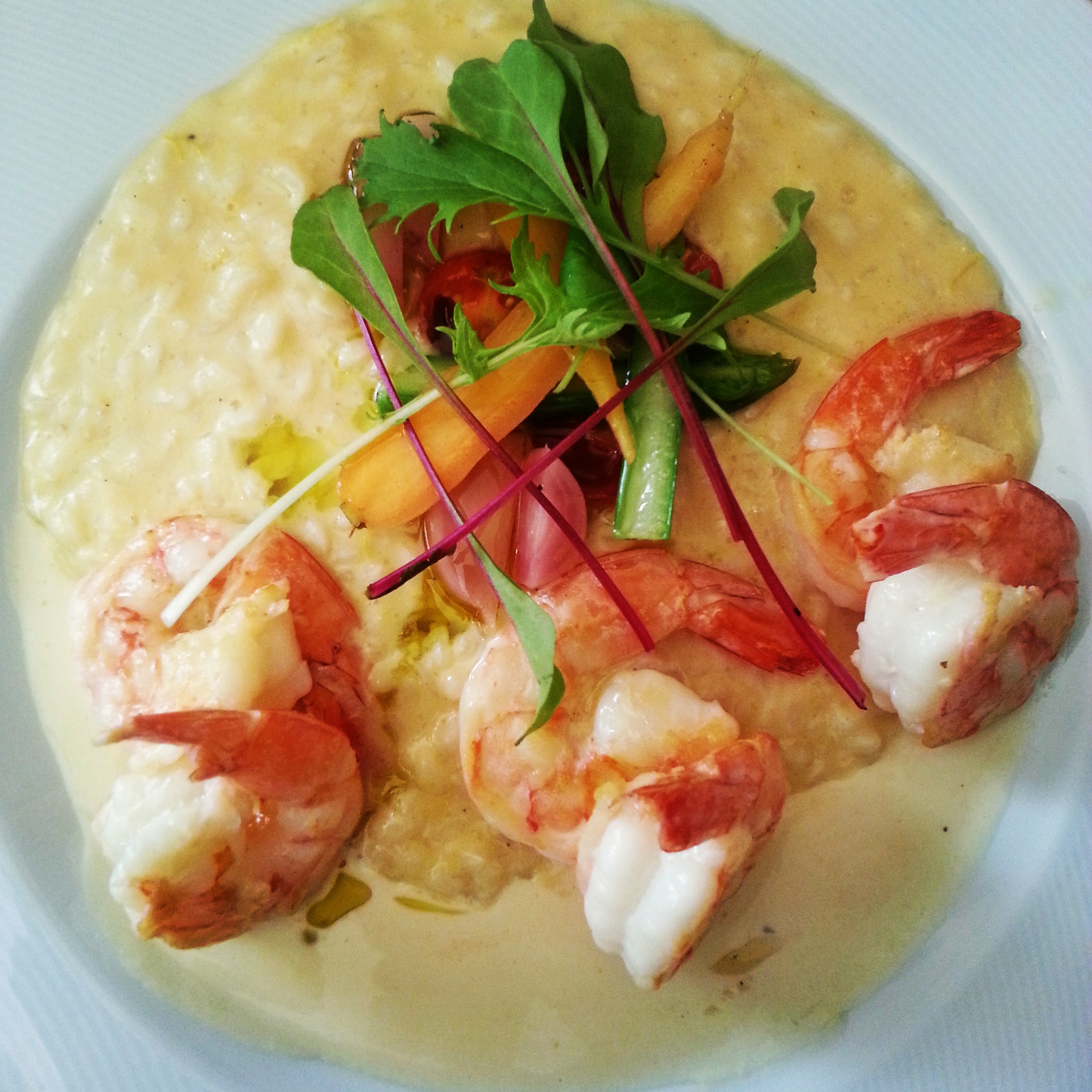 Perhaps no café better captures the free spirit of Ipanema than this bright, sexy and wild oasis, located two blocks away from the beach. Cluttered with kitsch souvenirs from around the world, Zaza serves some of the finest fresh juice cocktails (and mocktails) in Rio and creative takes on modern Brazilian fare. For a taste of paradise, try the succulent shrimp and lemon risotto, accompanied by a Quiet Storm (Vodka with lychee, coconut milk, pineapple juice, lemon and guava).
For an unforgettable lunch break after an afternoon of museums or shopping downtown, be sure to stop by this opulent palace of delicacies. Founded in 1894 as a posh coffee house for the elite, the Restaurant Christopher upstairs offers one of the best lunch buffets in Rio, featuring a fusion of Spanish and Portuguese cuisine. You'll feel like royalty in this majestic hall of mirrors; after all, it has hosted the Queen of England and politicians from around the world. Don't forget to stop by the gift shop downstairs to bring back a tin of the city's finest chocolates.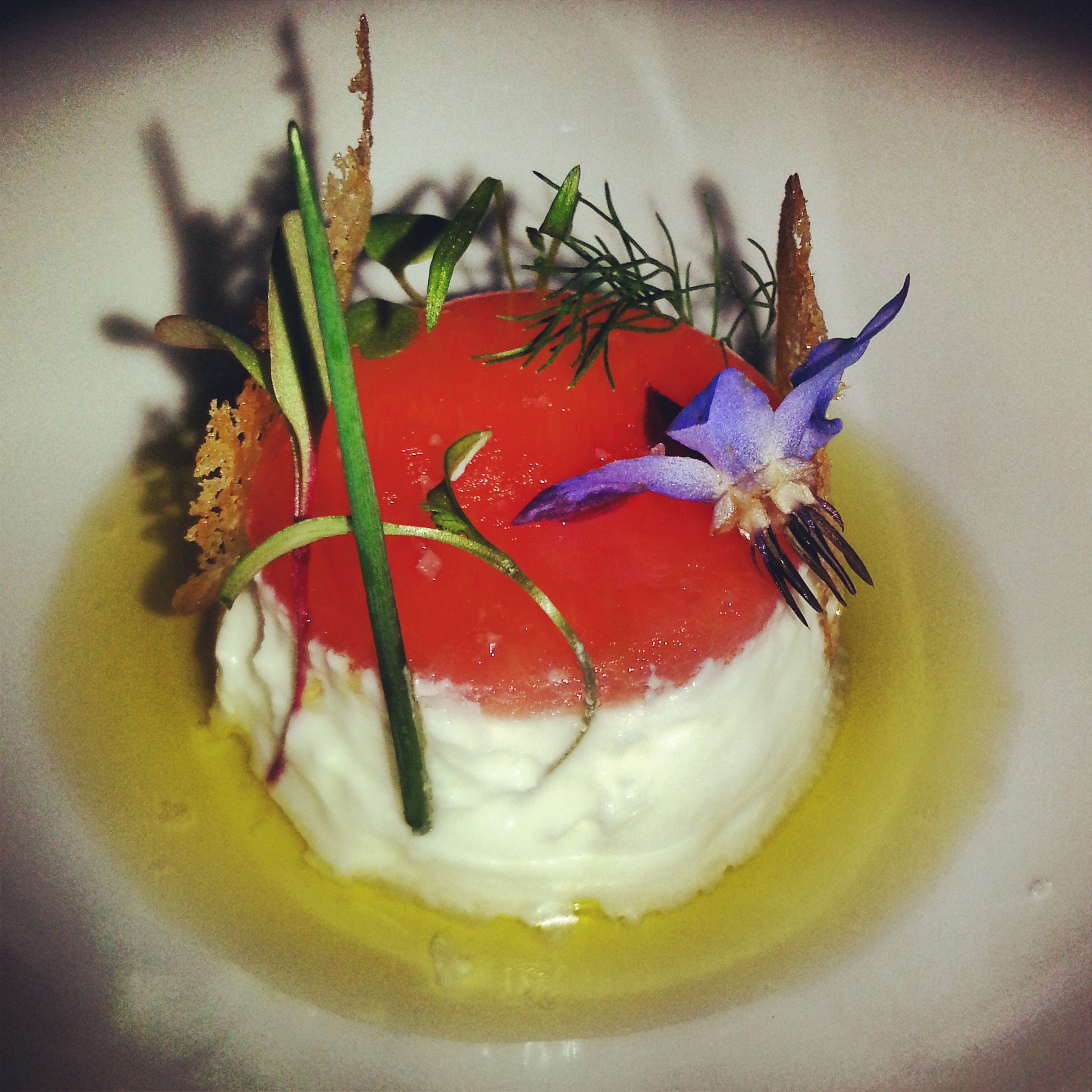 A former head chef in Brazil's presidential palace, Roberta Sudbrack is both a television celebrity and national treasure; her eponymously-titled restaurant has consistently appeared on Restaurant Magazine's "Top 50 of the World" list and the walls upstairs are decorated with images of her serving former Brazilian presidents, Tony Blair, and Fidel Castro. Located in a charming two-story house near the Botanical Gardens, this chic and high-end eatery designs unique prix-fix menus each evening with three courses ($100 per person), five ($130), or nine ($165), depending on your appetite. Each decadent dish is artfully prepared using the freshest exotic ingredients by Sudbrack herself; you can actually see her at work in her immaculate glass-enclosed kitchen from your table. Highlights on her rotating menu include a burrata cheese topped with a herb-marinated tomato filet and for an entrée, "jewfish" (now called "Goliath Grouper" in the States), topped with the vinaigrette of jambú (a curious flowering herb from the tropics that leaves a tingling and numbing sensation in your mouth). For dessert, Sudbrack's apple-pistachio cigar with cinnamon sauce smokes away the competition.