I've been in Canada a lot over the years, and always seemed to be passing through Windsor, Ontario in one direction or the other.
This past week, I was actually there for a wonderful day. I was a fundraising speaker for BookFest Windsor, speaking at the lovely Old Walkerville Theatre, in the revived and thriving neighborhood named after famed distiller Hiram Walker. His former estate is now used for public functions and was being set up for an art fair while I was there.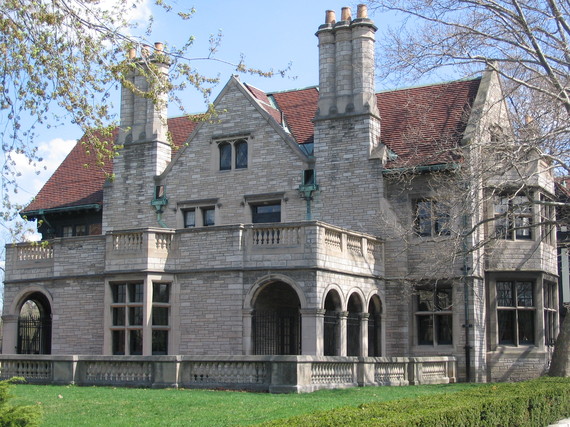 The surrounding homes are varied and the neighborhood verdant, and when you get to the "downtown" of Walkerville, it's bustling and filled with cool restaurants like Lorelei's Bistro. The booths there have curtains if you're in the mood for privacy, though I was there for business.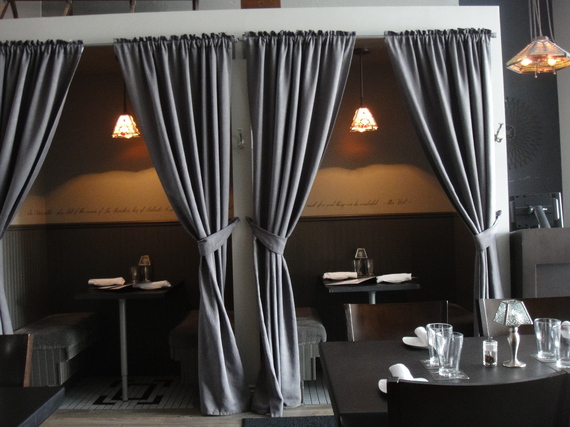 I had a fantastic meal highlighted by one of my favorite foods in Canada, poutine, which may once have been fast food, but has been served in very upscale forms for a long time now. Mine was made with shredded prime rib, and I savored it with a Pillitteri Riesling that reminded me of a terrific wine tour I did of the Niagara region years ago.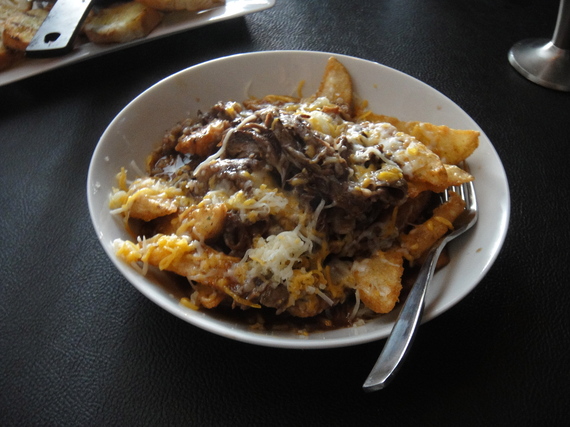 The staff was friendly and convivial, and so were CBC's Bob Steele and Noxtrom Digital Media's Shay Rachelle who interviewed about my reason for being in Windsor. That evening, I spoke at the theatre about growing up as the son of Holocaust survivors, how that affected my consciousness and how my life changed when I went to Germany for the first of many trips as an author. I read the preface of My Germany, the memoir/travelogue I wrote as a result of some of those book tours. Then I did one of those sit down Q&As with my host, the charming and indefatigable Christina Woods who organizes Windsor's yearly BookFest before audience questions and a lively book signing.
My hotel, The Waterfront, had a panoramic view of Detroit, which is most impressive at night and was the best thing about it -- that and being close to the Detroit Windsor Tunnel, though my new car's GPS refused to get me back there. Shades of Hal in 2001: A Space Odyssey! Maybe it wanted me to stay a bit longer? I certainly intend to return and explore Windsor more since it's so very close to home -- yet in another country.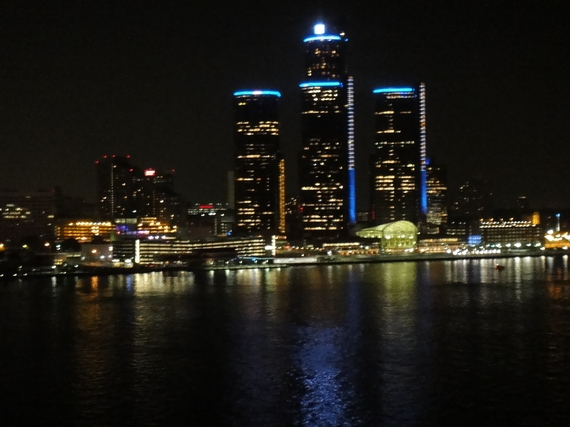 Lev Raphael is the Michigan author of 25 books in many genres which you can find on Amazon. He loves to travel and dine out.