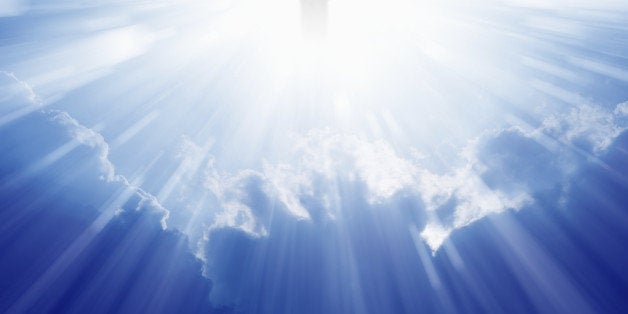 We think a lot about how permanent tattoos are. Permanence is kind of the point when it comes to tattoos! But tattoos can also be visible or hidden. The tattoo on my left forearm reads, "No Man Shall Live for Himself." This was my second tattoo. And I keep it where I can see it.
At first, I didn't think I'd ever get any tattoos at all. Obviously that changed, because you've been reading about my "Solus Christus" tattoo. That sola is so important to me, and a point came when I realized I was definitely going to get a tattoo of it.
When I got my "Solus Christus" tattoo, I thought that was it. I didn't think I'd get another one. Everybody was telling me, "Tattoos are addicting! You have to be careful! Once you get one, you'll want more!" But I really didn't think that was going to be me. I thought I'd stop at one.
On the other hand, I think I always knew, in the back of my mind, that there would be more. There are some other things that mean just as much to me as that sola.
First, though, I had to see how that "Solus Christus" tattoo sat with me. It turns out I enjoyed it! I really liked the conversations that it started.
I had the same thing in mind for my second tattoo. I wanted it to be something really deep and meaningful to me, and I wanted it to be a conversation starter.
That's why the second one says, "No Man Shall Live for Himself." This is very meaningful to me. It is the standard that I have set for my life. It's the standard I want to live by. I want it for my family, too, for my wife and sons, and my friends. I want to be known as a servant.
Living as a servant, like Jesus did, is not always easy. So I like the reminder. Putting it on my left forearm means I get reminded a lot, because I use my left arm a lot! I do everything with my left arm. I start my day with it. I'm in the mirror, combing my hair, getting ready for the day, and I see the tattoo.
It's always there reminding me, in everything that I do, whether it be in photographs, whether it be at work, or whether it be simply getting ready for the day.
And at the time I got it, I was pitching for the Giants. I pitched with my left arm, so the tattoo was always there to remind me of why I was out there on the mound. "No Man Shall Live for Himself."
So putting the tattoo on my left arm really meant something. It solidified who I am for others, by saying, "Hey, this is what I stand for."
It's easy to read, and it's not hidden. In fact, when I was pitching, it had a lot of visibility. I've never wanted to hide it. I don't want to hide what I stand for.
A lot of tattoos can be hidden. I have a couple that can be hidden, one on my shoulder and another on my back (more on that another day). But unless I wear a long-sleeved shirt, "No Man Shall Live for Himself" is always visible. And I never want to cover it up. I want it to be seen by everybody. I want people to know that this is who I am, and this is what I stand for.
And just as I had hoped, it has started a lot of amazing conversations!
I get all my ink done by my friend Matt in Seattle. I still remember flying in, sitting down with him, and saying "I want my next tattoo to say 'No Man Shall Live For Himself,' and I want it on my left forearm." We sat there together and dialogued about it. He asked me what the phrase meant to me, and why I'd chosen my left forearm for it. It was a great conversation. I always have great conversations with Matt! And this one meant a lot to me. It was the first conversation I had about this tattoo.
Since then, so many people have been grabbed by it. It's a statement. I remember Matt saying that it was a great idea because it's the kind of phrase that people would Google or use in a library search. He said it was intriguing. And it's true! I mean, people from 15 to 80 have grabbed my arm and said, "Do you mind if I read what your forearm says?" It always results in a good conversation. I've had such a great time with that. I love talking with people about what the phrase means and what it stands for. These conversations happen everywhere, while I'm out and about or doing things in the community. It's just really cool.
Throughout my career as a pitcher with the Giants, I helped out at the Larkin Street youth shelter. I still go there. I was there the other day! I've learned a lot from my time there.
Street kids can be a little suspicious, for obvious reasons. They are smart.
When I was over at Larkin Street after getting this tattoo, talking with these kids and doing stuff with them, I noticed that they'd started looking down at my arm. I would see them turn their heads sideways a bit to read. Then they would look up at me. And suddenly, it was so much easier for them to open up to me in conversation.
Think about it from their point of view. Here comes this guy, me, and they have to ask themselves, "Why is he here? What is his motive? He has a platform. How is he using it? Does he really care about me, or is he just here to represent a baseball team?" Good questions! They are smart for asking.
When Larkin Street kids see "No Man Shall Live For Himself" on my arm, it calms them. It speaks to them. It says, "Now this guy, he really wants to be here with us. He's tattooed it on his arm! He doesn't want to live for himself. He wants to be a servant leader. His tattoo says that when he goes and does something, like coming here, he has a motive. He wants to help other people."
This tattoo invites me in. Those kids see it, and they let me in.
These days, when young kids see a tattoo, they regard it as a sign. To them, tattoos are permanent and significant. Tattoos speak. They say, "This is who I am." And there's story that goes with each one.
For young people now, tattoos have meaning. They're not just something you get while you're intoxicated or because you're trying to rebel. They're not something you do just because somebody else did it. They're not something you do half-heartedly.
There's a solid meaning behind every tattoo.
Jeremy Affeldt, pitcher for the three time baseball world champion San Francisco Giants, and Major League pitcher for 14 years, recently retired from baseball. His streak of 22 consecutive scoreless appearances in the post season trails Mariano Rivera's mark by only one. He is an all-time leader in post season ERA, with a minimum of 30 innings with an 0.86.
He is a humanitarian, public speaker, philanthropist, author, and co-founder of Generation Alive. He is also a pre and post game analyst for CSN Bay Area. Jeremy works to end human trafficking, feed the hungry and end poverty. Follow Jeremy on Instagram and Twitter @JeremyAffeldt.
Calling all HuffPost superfans!
Sign up for membership to become a founding member and help shape HuffPost's next chapter