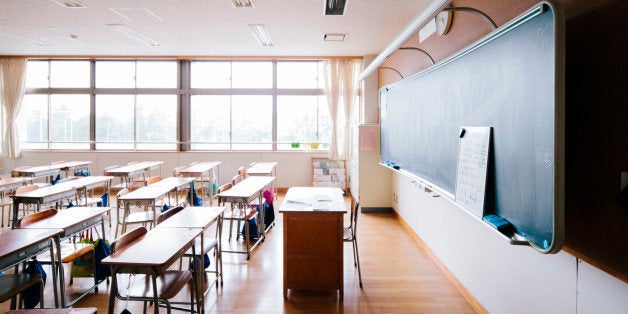 The classroom tech revolution is here already.
That may surprise some people since there's been a steady stream of those saying the education technology revolution is coming. Mostly, though, those promising the edtech revolution are seeing a sweeping, top-to-bottom reformation where education goes primarily online and learning for everyone is personalized and fluid. And that may happen.
But if your eyes are focused on that horizon, you may be missing the real and impactful ways technology is already changing how students learn and teachers teach. Here are a few examples.
While the complete death of on-paper book publishers has been exaggerated, there's no doubt that digital publishers and publishing platforms are the modern normal. It's a bit of a surprise then that so many classroom education functions are still done on paper. Digital textbooks at all levels have been promised for a while and are just now starting to infiltrate the market. What's more surprising that in-classroom tests and exams are also still, for the most part, done with paper and pencil - literally, old school.
Digiexam is a Swedish company that has developed a digital, cheat-proof testing platform that saves teacher grading time and may be the biggest test-grading advancement since 1972 when Scantron hit classrooms. Their digital testing tools are already in more than 1,000 schools in 45 countries and they're coming to the US. It won't be long before students at all levels will be taking pop quizzes and final exams on work-tracking, instantly gradable digital devices.
A tech revolution is happening at the lower grades as well where teachers are using tools like Belkin's tablet stage to turn personal devises like tablets into new digital chalkboards. Now, anything a teacher or student finds or designs - video presentations, group reading assignments, interactive lessons - can be done and shared on a tablet in a way that everyone can see and participate.
At the post-secondary level, studying for career certifications has gone digital too. HLT has put essential study guides for nursing and other exams into an app. That may not seem transformative but when you learn that their app is among the handful of most profitable ones in the app store, you understand that online study tools such as theirs aren't unused theory - they are already widely used and in high demand.
Newsela has a digital reading tool that's already in classrooms too. Their program takes news and educational content from top providers such as the Washington Post and adjusts it for each student based on their personal reading level. Using tied comprehension assessments, teachers can watch students read and understand in real time and the class can stay on topic together - regardless of the number of slower or advanced readers in a classroom.
As innovative products such as these make their way into the hands of teachers and students, three things are worth keeping in the front of your mind.
First, that these, and all innovations in pedagogy need practical study. They need outcome data that can be used to improve not only these existing products but inspire new ones. As cool as some of these products are, we should resist temptations to marvel at them and walk away. They deserve testing and scrutiny.
Second, we should also resist the appeal of thinking that technology is something that we will see tomorrow. That kind of thinking may keep us from seeing and appreciating what's here today and stifle us from considering that education improvements are not just what we may be able to do, it's what we are already doing.
Finally, that these products are being used today should remind us that true education innovation doesn't happen in board meetings, venture capital pitch meetings or planning sessions. And change isn't itself in the technology - the innovation and change take place where students learn and teachers teach. It's how new ideas and new tools influence the art of teaching that will make a difference - not the ideas and tools themselves.
Education is changing right in front of us and technology is just part of it. But that part still holds great promise to do a great deal of good for education in a very short amount of time.
Calling all HuffPost superfans!
Sign up for membership to become a founding member and help shape HuffPost's next chapter