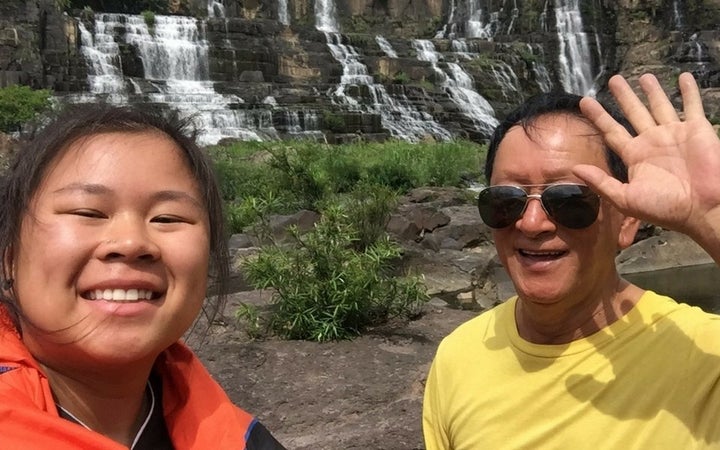 Angeline Tu Tran was raised in California but was was born in Vietnam. Two years ago, her father ― who is retired ― decided to move back to Vietnam. When Tran graduated from high school last year, the 18-year-old decided to pay him a visit ― a very long visit
"I spontaneously decided to take a gap year because I wanted to see some of the world before I saw another Scantron," she told HuffPost. "And it just so happened that my dad was in a place I've always wanted to get to know better."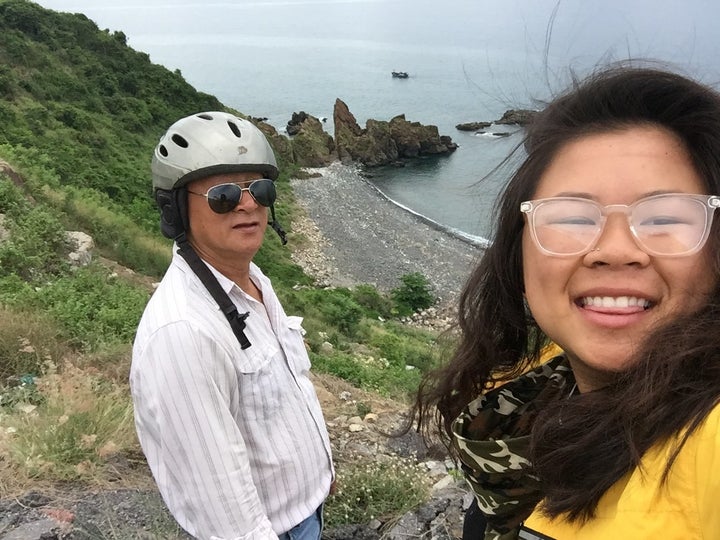 The father-daughter duo decided to get to know the country better together, and for the past five months, the two of them have been traveling all over Vietnam by moped.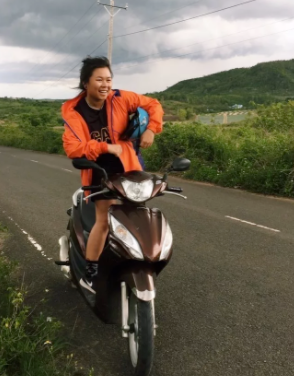 On May 11, the two were in hiking through a mountainous region near the city of Da Lat when Tran noticed her father doing something peculiar.
"During our hike, my dad kept stopping abruptly to pick some leaves, and when I questioned him he said it was because they looked like hearts," Tran said. "I quickly brushed it off. Then when we got back to our site, he got to work."
She noticed her father drawing the name "Huyen" in the sand and decorating it with the leaves he had picked up.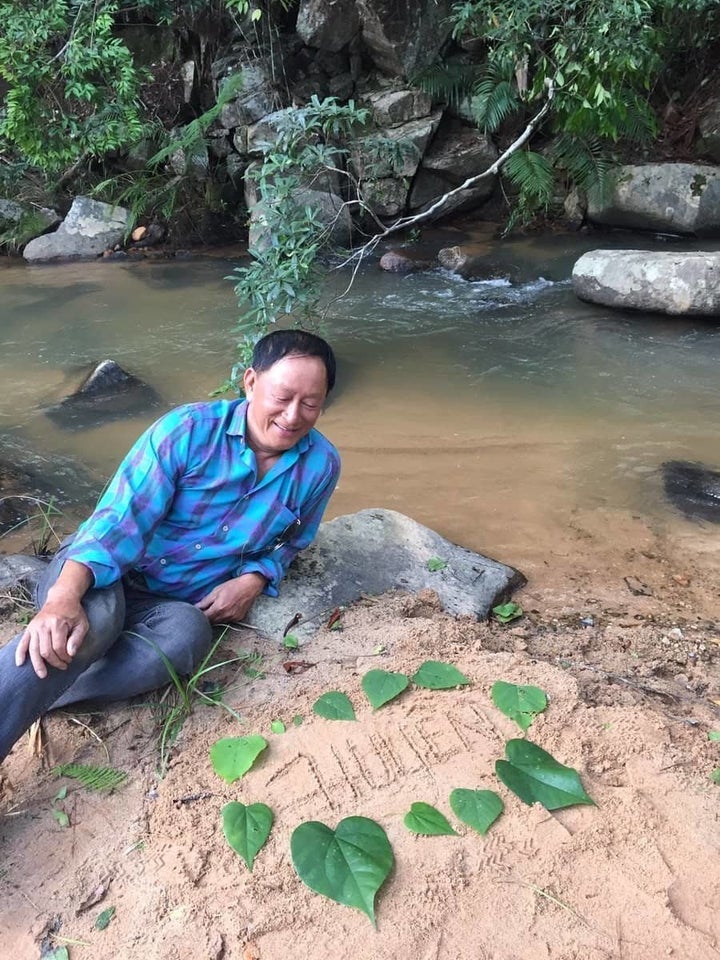 Once he finished, he asked Tran to take a picture for him because his phone had died. Tran agreed, but asked who the elusive Huyen was.
"He said something along the lines of, 'Just this lady I'm interested in'."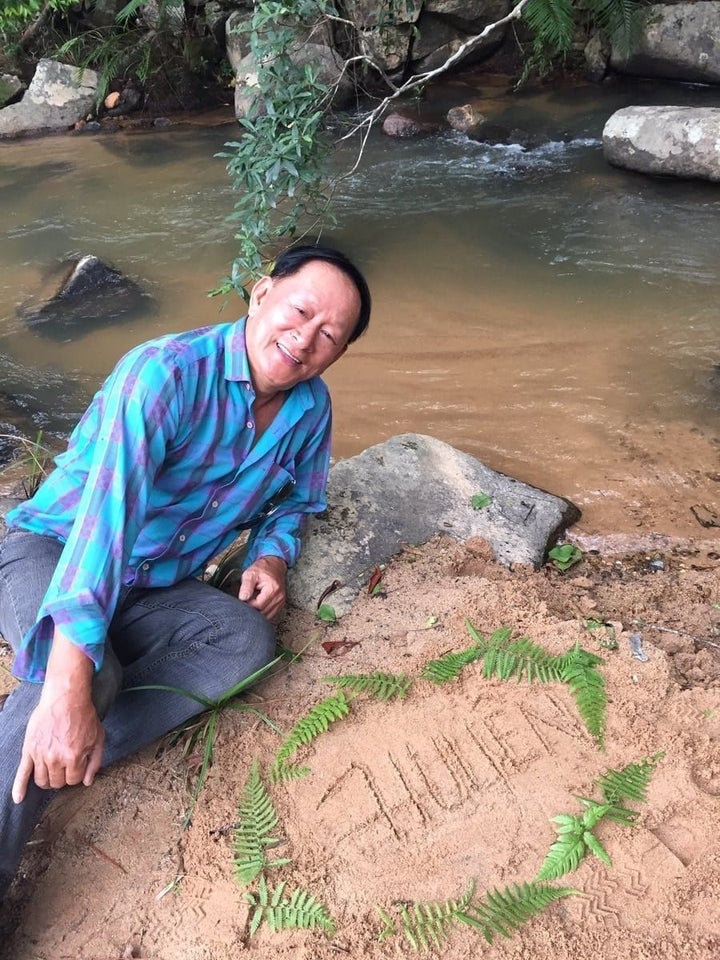 Her dad also told her that he and Huyen had known each other for about a year and there had been mutual signs of interest, but neither of them had acted on it. Soon after his explanation, Tran's dad brushed the whole thing off.
"And so did I because as close as we are, I'm still a teenage girl who's not really eager to hear the details of my father's dating life," she said.
After snapping a few photos, the pair quickly moved on and Tran forgot about the whole photo shoot until her dad asked her to send him the pictures later that night. Tran took that opportunity to also tweet the photos, thinking that her friends who knew her dad would get a kick out of it.
She soon realized that her friends weren't the only ones who were digging her post. The swoon-worthy photos made the teens of Twitter melt. The pictures quickly went viral, receiving over 34,000 likes and over 6,000 retweets.
People were clearly smitten by the simple yet sweet shots.
Tran told HuffPost that the photos "made [Huyen] very happy" and Huyen told her dad that he "should save a date for the two of them to get together" once he got back in town.
"He shoots and he scores!" Tran told HuffPost.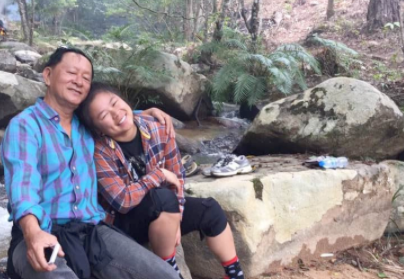 And even though the whole photo shoot was awkward for Tran, she's really glad she did it.
"As much as it was weird helping my dad attempt to get the heart of a woman, I thought it was more romantic than anything," she said. "And apparently the massive response from teenagers everywhere showed that they agreed."