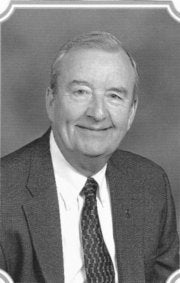 It's Sunday morning, and Matt Nevels is at home again.
From his front yard, he almost can see the white steeple of Red Bank Baptist Church. Less than a mile down the road, he knows, the church parking lot is clogged with members. Traffic backs up onto Dayton Boulevard. Crosses dangle from rearview mirrors. Bibles slide on dashboards.
Matt, 78 now, with wrinkled knees and sagging cheeks, was once minister of education at the red-brick church. His babies grew up there. Stephen, his middle son, sang tenor in the choir. Vicki, their only girl, played in the youth softball league. Keith, the youngest, went to backyard Bible club.
Every Sunday for nearly three decades, Matt put on a crisp shirt and tie, trained Sunday school teachers and glad-handed newcomers. But it was more than that, more than just tradition.
Related
Popular in the Community