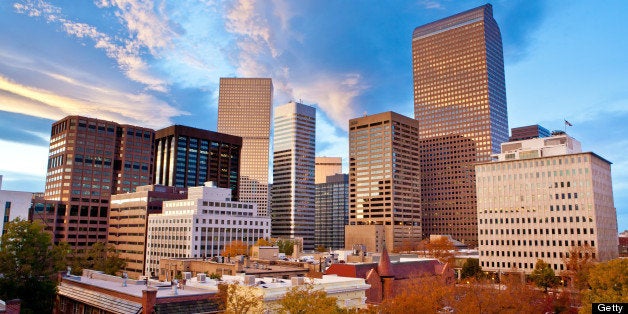 Denver's newest attraction is an old landmark: the lovingly restored Union Station. But it's more than an historic terminal.
Sure, you can still catch an Amtrak train from here to California. And yes, it'll be the final stop of RTD's highly-anticipated SkyRide line to Denver International Airport next year.
But this terminal strives to be much more.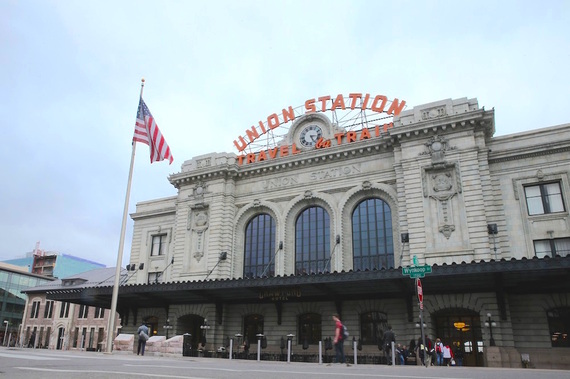 Union Station wants to become the heart of the Mile-High City. It's a social hub where people from across the metropolitan area can meet, a place where you can stay then launch day trips into Denver's diverse neighborhoods. They even brought the most popular shops from the suburbs so you can get a taste of the city without traveling far.
We should probably start with the food. Did someone say pancakes? At Snooze, you can carb out on your favorite flapjacks, from pineapple upside-down pancakes to Oreo-crumble pancakes. The sugar high lasts for hours. We know because our three kids are sleeping it off right now, even as I write this.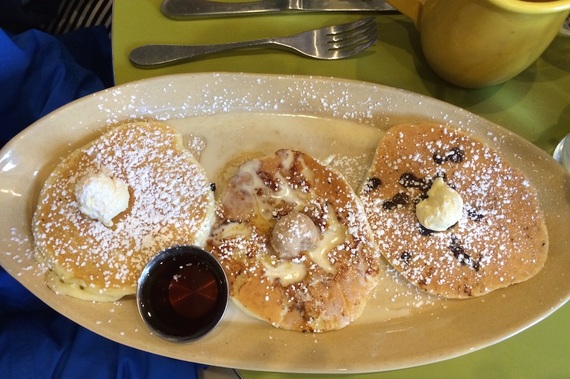 Getting around Denver is easy when you're in the heart of the city. Public transportation is plentiful, but most visitors grab a bicycle. Denver B Cycle, a ridesharing company, has locations at every tourist attraction as well as across town and you can easily spot folks on the sturdy red bikes. Each has a basket to hold any souvenirs you pick up along the way. You can find abundant bike trails and lanes to follow into the eclectic neighborhoods and along the ample parks scattered across Denver.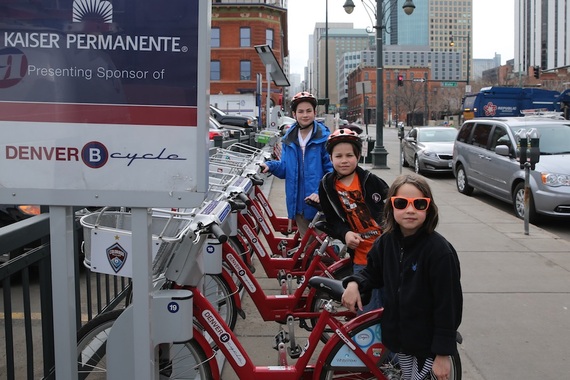 The terminal is a work of art, meticulously restored to 21st century standards while still preserving the vintage architecture. It's also home to some of Denver's most desirable shops, including Acme Burgers, Milkbox Ice Creamery and Pigtrain Coffee Company, which serves some of the best espresso we've had since we did the Seattle coffee crawl.
Need a page-turner for that long train ride? You can bring home books by local authors at the Tattered Cover or find locally-made gifts at 5 Green Boxes. The terminal has clean bathrooms, fast wireless connections and a lot of positive energy. And when you're traveling with kids, what more you could ask for? OK, an on-time departure, maybe. That's Amtrak's department.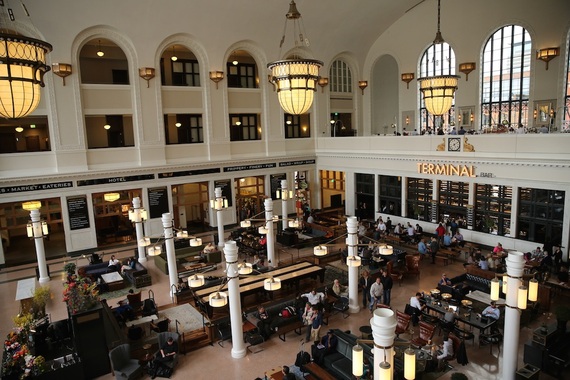 The north and south wings of the station have been converted from office spaces to luxury hotel accommodations. If you miss the Crawford Hotel registration desk as you enter the terminal, you might not even realize they're there. Rooms are located on the upper floors and have been modeled after pullman train cars with a vintage design. Some of the lofts match the architectural style found in Denver's Lower Downtown district. The locals call it "LoDo."
Reflecting the importance of preserving the 100-year-old building, rooms and meeting spaces have also been renovated to showcase different eras of history the structure has seen. Yet fixtures are all modern and rooms appointed with high speed wireless connections and extra large flat screen televisions. The result is a comfortable blend of state of the art and classic.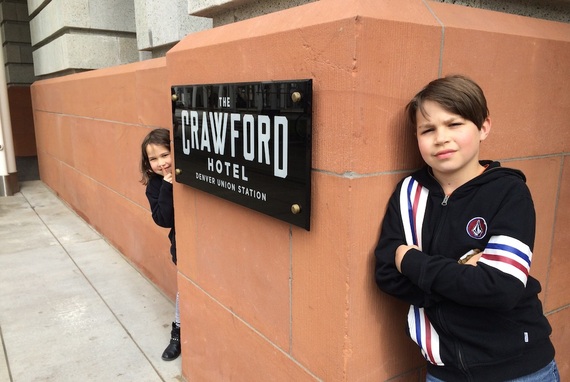 Of course, commuter trains and buses also buzz in an out of the station, bringing sudden bursts of people through the terminal. (That's why it's called a train station.) Many stop for a meal with colleagues before returning home or to grab a coffee before work. But from the relative isolation of the Crawford on the higher level floors, you'd never know you're sleeping in a terminal.
If Union Station isn't already the center of Denver, it will be. You're a stone's throw from the best museums, the ballpark and the capitol building. And if you need a good place to eat, you don't have to go far.
Popular in the Community