In early April 2015, a newspaper reporter named Carsten Germis wrote a sayonara piece for the Foreign Correspondents' Club of Japan journal, Number 1 Shimbun. The title of the article grabbed eyeballs: "Confessions of a foreign correspondent after a half-decade of reporting from Tokyo to his German readers." It reached well beyond his German readers. It was a shot across the bow to warn global publics about Japanese government intervention of the free press (and by government in Japan nowadays we usually mean the LDP and its party head, Shinzo Abe).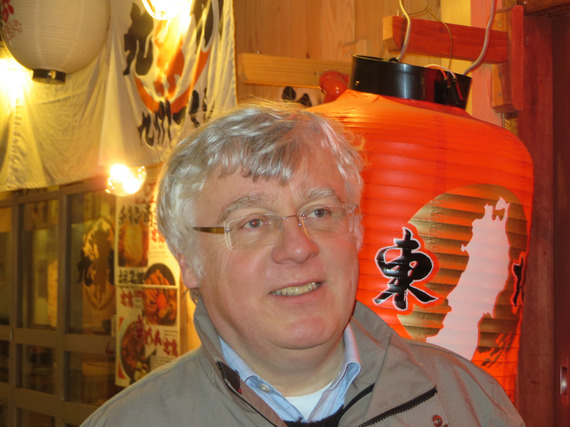 The article was forwarded widely on social media and translated into Japanese because the source is credible. He is no wild-eyed soul who regularly harangues the powers that be. He writes for the German daily, Frankfurter Allgemeine Zeitung, a politically conservative and economically liberal (pro-capitalistic) newspaper like the Wall Street Journal. He's also not charged with being an "FOB" (Fresh Off the Boat), a moniker used in this island nation to cut off anyone with whom you disagree in general or to silence someone who is considered particularly ignorant about Japanese ways and norms.
The open letter from Germis reads like a rallying cry:
There is a growing gap between the perceptions of the Japanese elites and what is reported in the foreign media, and I worry that it could become a problem for journalists working here... there is a clear shift that is taking place under the leadership of Prime Minister Shinzo Abe -- a move by the right to whitewash history. It could become a problem because Japan's new elites have a hard time dealing with opposing views or criticism, which is very likely to continue in the foreign media.
Carsten Germis could write this piece with less risk because he was leaving Japan. He would not have written such words were he trying to gain entry as a foreign correspondent to Japan. But he experienced a downturn in openness, a closing instead of an opening, at a time in Japan, just five years before the 2020 Olympics, when it is trying very hard to present itself as open and ready for the world to come visit. His experience with the Democratic Party of Japan is a show in contrast to the Liberal Democratic Party of Japan under Shinzo Abe. Whereas all three DPJ administrations (2010-2012) were open to explaining their positions to the foreign press, Abe's LDP seems suspicious of any press criticism, particularly around the administration's revisionist wartime history views that are receiving a lot of drubbing in the foreign media.
Ironically, this lack of press access coincides with a new social media outreach platform on Facebook and Twitter (Abe 2.0) to reflect a perception of more outreach on the part of the second administration of Abe that began in December 2012. The government message is to appear more transparent, but it's coming across as smoke and mirrors. Official communication efforts in Japan are predominantly one-way and centrally controlled. The increasing perception is that outliers should not participate, and if they do, they will be under greater scrutiny and pushback.
Undoubtedly Carsten Germis was pained to have to reveal that the country he knew a few years ago was no more. What he described is a country whose current political leadership is not just hypersensitive to press criticism -- all governments react negatively to negative coverage -- so that's to be expected. What got wide attention was his description of the amateurish behavior by the Ministry of Foreign Affairs to try to intimidate and discredit Germis through ad hominem attacks, i.e., he must, drumroll, please, be in the pocket of China. Germis writes:
After the appearance of an article I had written that was critical of the Abe administration's historical revisionism, the paper's senior foreign policy editor was visited by the Japanese consul general of Frankfurt, who passed on objections from 'Tokyo.' The Chinese, he complained, had used it for anti-Japanese propaganda.
If this is an example of the government's beefed up global public relations, then we have cause to worry. Doesn't the Japanese consul general in Frankfurt have better things to do than worry about Chinese reprints?
This astonishing anecdote reveals a core public health problem. Asian studies scholar Jeff Kingston highlights three chronic conditions of Japan's malodorous communication 'illness' that lead to a repeat misdiagnosis of ramping up government paranoia and foreign press intimidation:
The intolerance towards criticism is based on the erroneous belief that all criticism of Japanese government actions equals anti-Japanese sentiment. There is also a presumption that journalists are 'guests' who should be polite to their hosts while scholars who take Japanese research money also risk being labeled traitors if they express critical views. In 21st century Japan, there is far too much official paranoia that all criticism of Japan is aiding and abetting China and Korea.
It's not just foreign reporters that are being singled out. There are scholars within Japan who are now being subjected to government pushback. Don't talk to so-and-so means anyone critical of the Abe regime. My friend and former Sophia University colleague (I was a Fulbright professor there in 2012), Koichi Nakano, holds a Ph.D. in political science from Princeton University. He's the most cited academic on Japan's politics but lately has fallen victim to a smear campaign to discredit him for being reliably critical of the Abe government. (There's a lot of material to work with here.) Germis, among other foreign reporters, was told not to use Nakano as a source. And who told him? Press relations officials in the Abe administration.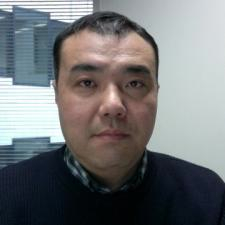 To improve Japan's global reputation, the government of Japan must loosen its hold on the free press. Undue pressure on a press, whose duty is to report facts on the ground, creates more critics than defenders of Japan. A free and vibrant media system will report some good and bad news stories, but maintaining an open door policy between the government and the press will balance out the narrative. Passive tolerance of dissent is not enough. The government of Japan should be proactive in its support for an independent, open, and vibrant foreign and domestic media system. And if Japan wants to expand its Cool Japan and Nice Japan global branding campaign, then this is a lesson in how not to go about it.
Nancy Snow is writing a book about Brand Japan from (A)be to (Z)enkoku.
Popular in the Community