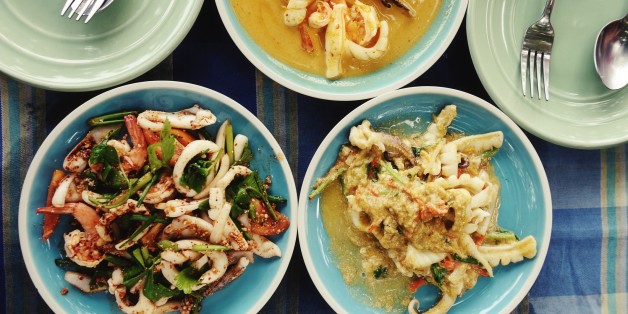 The bright, refreshing flavors of Thai cuisine make an ideal spread for an early summer dinner party. Start with a frothy coconut cocktail made with Thai basil and lemongrass, then set out a selection of plates to be served family-style: two types of grilled skewers, coconut-milk-marinated chicken steamed in pandan leaves, a tangy green mango salad, and a cucumber relish with the perfect balance of spicy chiles and cooling cilantro. End the meal with a southeast Asian spin on a summer classic: the ice cream sandwich.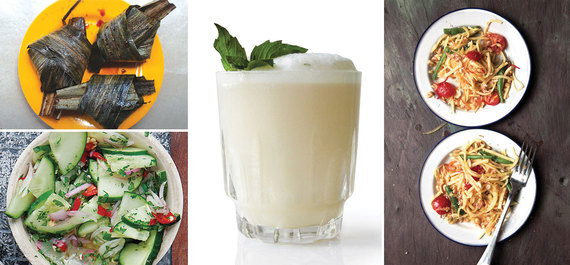 The Menu
More About This Menu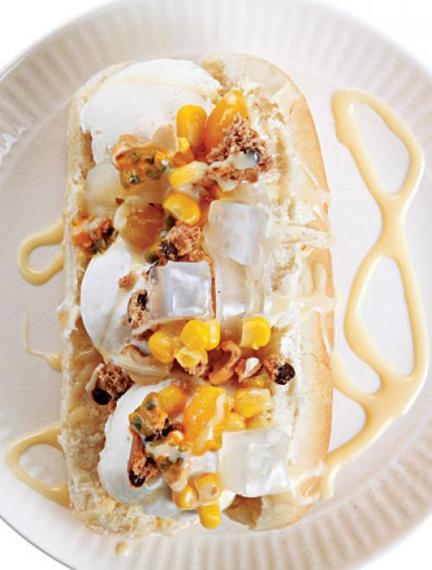 Pandan -- a type of perennial grass -- is popular as a seasoning in Southeast Asian cooking; its perfume is at once flowery and nutty. You can buy it in frozen or fresh form at Asian markets in the U.S., or use the sources listed here.
Make the ice cream for the dessert and the syrup for the cocktail on a weekend; the ice cream will keep in the freezer and the syrup will keep, refrigerated, for about two weeks.
Start the chicken skewers marinating the night before, and make the marinade for the pork satay and the pandan-wrapped chicken the morning of the dinner -- they both need at least four hours to rest.
You can find the ingredients for these dishes in most Asian markets -- if you can't find them locally, they can be ordered from online retailers like Asian Food Grocer.
REAL LIFE. REAL NEWS. REAL VOICES.
Help us tell more of the stories that matter from voices that too often remain unheard.