Yesterday, millions tuned in to watch the 87th Academy Awards. This star-studded event featured Hollywood's most glamorous celebrating the art of motion picture filmmaking. For many, the Oscars epitomize the height of theatrical success through acting's highest honors. As the stars walked down the red carpet, many could not help but notice the lack of diversity which was mentioned by host Neil Patrick Harris. This is most exemplified in the lack of wins for the critically acclaimed film Selma.
I left the theater awestruck by the performance of David Oyelowo as Dr. Martin Luther King Jr., and captivated by Ava DuVernay's directorial vision. Along with many moviegoers, I cried while watching the blood, sweat and tears shed for us to have the rights denied to generations that came before us.
Those individuals on the frontline of the Civil Rights Movement involved Dr. King and several relatively unknown leaders and women. DuVernay challenged the belief that men solely led this movement by showing the stories of Corretta Scott King, Diane Nash, Annie Lee Cooper, Richie Jean Jackson, Amelia Boynton Robinson and Viola Liuzzo.
More than that, Selma took audiences inside the mind of one of the greatest civil rights leaders of our time. We saw Dr. King's triumphs, fears, failings, successes and deepest insecurities. More so, the authenticity of Selma is that it depicted truths about the brutality of American history through the eyes of historic leaders. This form of artistic realism is watered down on the big screen far too often.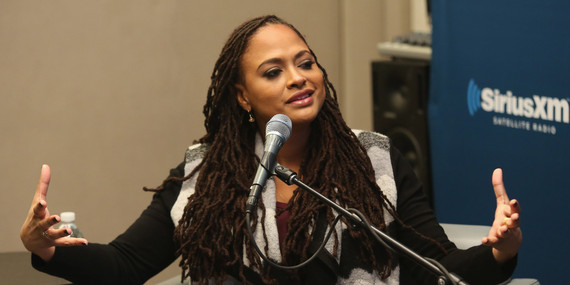 The truth about Selma is that these protests birthed legislation that forever changed America by being the impetus for the Voting Rights Act of 1965. Selma reminded the world of the power brave and everyday people wielded to influence sociopolitical change. Today, the legacy of these change-makers of the past lives on in times of great racial tensions. The film is a reflection of the times we live in today where the deaths of Trayvon Martin, Eric Garner and Mike Brown fueled calls to action against police brutality and mass incarceration. Her work speaks for itself and shows that she is not just a new face in Hollywood, but a revolutionary.
Museum Educator Shannon Little believes,"Ava DuVernay is showing what films can look like when created through the lens of a black woman filmmaker (director/writer). We as human beings are far more than the labels (race, gender, etc.) we use to identify ourselves, but there's no doubt these identities are still integral in shaping our experiences, which then reflect in our art. I'm glad to see and very much appreciate directors like Ava DuVernay who embrace how her being a black woman affects her work, rather than trying to be colorblind."
In other words, DuVernay is a filmmaker that has the world in the palm of her hands. Her story and rise to success is nothing short of extraordinary. She went from being a publicist to working with the likes of Oprah, and being the first African-American woman nominated for a Golden Globe for Best Director. She is unapologetic in her work, which shows that one's brilliance cannot be measured in Oscars and accolades, but in the impact you have on society. As a woman of color, she is breaking barriers, and continues to inspire by advising others to create opportunities for themselves. DuVernay tells us, "Be passionate and move forward with gusto every single hour of every single day until you reach your goals."
Simply put: Thank you, Ava.
Popular in the Community