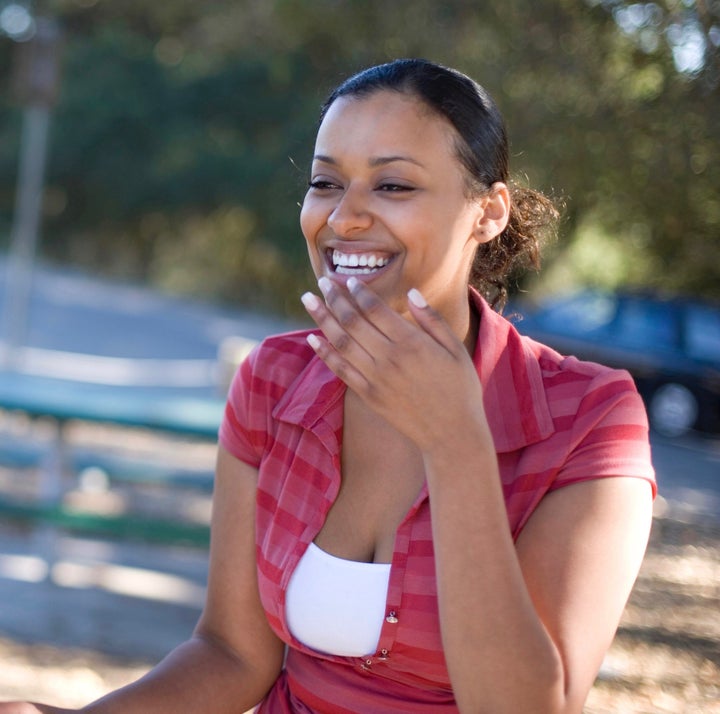 My name is Sessen but all my friends call me Sess. You can call me Sess.
On Saturday I participated in the March for Our Lives rally in Los Angeles. For most of the march, as I walked with thousands of others demanding an end to gun violence, I was contemplative, filled with a mix of emotions, and often unable to join in the chorus of cheers and chants for fear that once I opened my mouth, the tears would begin to fall and I would not be able to stop them.
Though I felt it was important I be there, I felt sadness and something akin to a tightness in my chest; anguish rooted in deep pain. However, when I got home a few hours later and saw the speech you gave at the D.C. march, I exhaled. I exhaled for the first time that day, and I cried.
In fact, each time I've watched your speech, I've cried. Since I haven't stopped replaying it, I've pretty much been crying since Saturday. But my cries are cathartic; a release felt after hearing someone, you, put into words one of the reasons for the pain I have carried for over 10 years. 
You see, Saturday's march was deeply personal for me. Personal in the way that only survivors of violent loss can truly understand. While I joined others in calling for stricter gun laws and remembering all victims of gun violence (those killed in schools, in their communities, by the police, etc.), I marched in honor of my younger sister, who, nearly 11 years ago ― almost as long as you've been alive ― was killed by a stray bullet.       
I'm certain you've never heard her name; most people haven't. She didn't get a hashtag. Her story didn't make national news. She never inspired national or even community-wide protests. You won't find a mural of her painted on somebody's wall. And despite the efforts of my family and me, there is no legislation named after her. She is instead one of the hundreds, if not thousands, of black girls you represented on Saturday. One of the black girls whose stories were never told, who became just another statistic. But she was so much more.
Her name was Kebret. She was a college student studying journalism. She had a spirit so luminous and vibrant. She was passionate about life and compassionate toward others. She made friends everywhere she went, though her very best friend was my other sister, her twin. She loved to sing and dance. She ate crushed red peppers on everything. She was obsessed with Beyoncé. She could brighten up any room with her million-watt smile and infectious laugh. She was fiercely loved and loved fiercely. She had plans and dreams. She was here. She lived. And she still lives through the four lives she saved with the donation of her organs.
A violent death itself is just the first of many victimizations survivors of that loss will experience. But as you know, for the families of black girls and women who are victims of gun violence, there is often another level of pain associated with society's failure to acknowledge the life of their loved one in the same way the lives of others are often acknowledged and celebrated.
It is a deep sadness and anger that often leaves me questioning, "What about my sister?" But your speech on Saturday made me feel like someone was finally saying, "Yes, your sister too."
I am not even sure that at the age of 11 you can fully understand the impact of your speech. I'm not really sure I can even explain it. You've shined a light on those who had been cast invisible. You let the world know that my sister and the other beautiful black girls who have senselessly lost their lives to gun violence mattered, too. You reminded people of their humanity and that they had stories and dreams and were "full of potential." And I thank you, from the deepest place in my heart, for remembering them.
I am grateful that you've used your privilege in such a way. I am also proud. I am proud of your courage and your audacity, your poise and tenacity. In you, I see the same fight and passion that I loved most about my sister.
Like you said, in seven years, you and your peers will be able to vote. And I'm certain that it won't be too long after that that my baby will be voting for you! This is your time, Naomi. We will follow your lead. You are the future and the future is now!
Calling all HuffPost superfans!
Sign up for membership to become a founding member and help shape HuffPost's next chapter