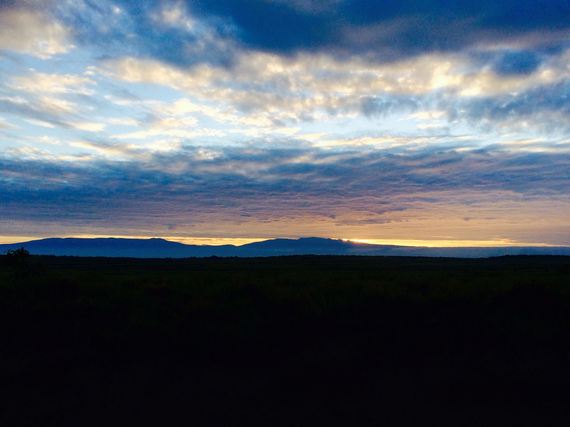 "Are you narcoleptic?" Corny peered down at me from the Land Rover's open roof, amused. I snapped out of my haze, halting a streak of sleepy head-bobbing that would make Tony Abbott proud. Less than three days in Tanzania and I was already resembling an extra in The Walking Dead.
What was the cause of this mysterious exhaustion? My twenty-four hour commute? Jetlag? A premature symptom of malaria (thank you, WebMD)? All possibilities, but fortunately my current location indicated a more positive culprit: sensory overload.
Back in March, I planned my trip to Africa with one goal in mind: to climb its tallest mountain. My aunt and I tacked on a five-day safari at the beginning to make the most of our ten thousand-mile journey. Admittedly, I landed on Kilimanjaro Airport's tarmac without having given our safari plans much thought, but in retrospect I find myself filled with awe and appreciation for the experience. And if my USC Marshall education has taught me anything, gratitude must be acknowledged with a heartfelt thank-you note. Some may consider speaking to a geographic region a sign of deteriorating mental faculties, but a true Trojan would see it as good networking.
Your name is derived from the Masaai word serengit--endless plains. Oftentimes, etymology is wrapped up and served with a side of sizzling hyperbole. Your title defies that standard.
You are devastatingly vast. In fact, I am still massaging out the knot in my neck that formed from attempting to see all of you at once. Before we became acquainted, I had never been to a place where 360 was simply too few degrees to encompass a view, where even the "panoramic" feature on an iPhone camera cuts off the scenery far too early, and where the land on either side of me is so flat and so wide that I can see the horizon curve on either end, straining beneath the weight of the sky.
I have never seen so many animals in my life. You have shown me thirteen lions sleeping in a single tree, a three-ton elephant scratching its butt on a bush while her baby rolls in the mud nearby, and thousands of wildebeest gathered so closely together that they look like acres of scorched, uninterrupted earth. No amount of astonished eye-rubbing can erase the fantastic images you have seared into my eager, touristy retinas.
I will never forget how it feels to hurtle across your unpaved belly at forty miles per hour, my hands gripping the cool poles that support the car's safari roof. Even as the bruises on my elbows fade, even as my hair untangles from the wind's merciless abuse, I am left with a new sense of wonder that one can only find in an infinite space such as yours.
Thank you for exhausting every molecule in my body. Thank you for waking every fiber of my soul. But most of all, thank you for making me feel small.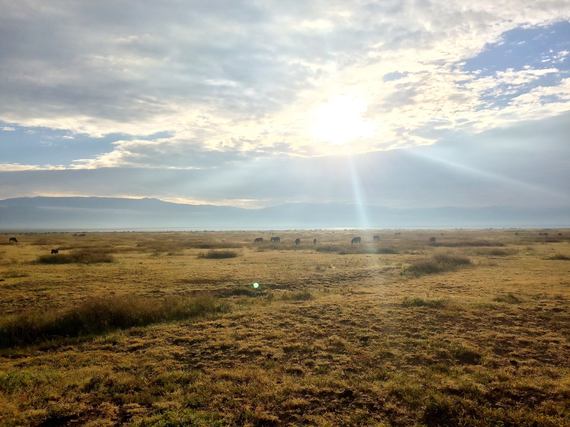 This is the fourth in a series of posts illustrating my trip to Tanzania with the hopes of climbing as close to the sky as possible. You can find the previous piece here.