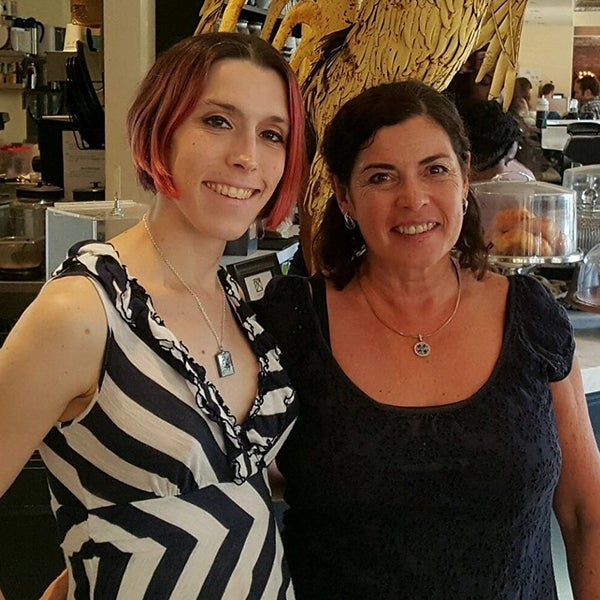 On Mother's Day, I feel incredibly lucky to know so many wonderful mothers of trans children showing me every day what unconditional love and support look like. In particular this year, I want to honor my mom and all the parents fighting for trans students to have the simple right to safe learning environments in school.
As a transgender woman and an advocate for trans youth, I know first-hand what it's like to face bullying and violence, and I know how easily these problems can interfere with education, making classrooms and hallways hostile territory for anyone who is different. When I was in elementary school, I didn't yet understand myself as transgender. I had no role models. There had not yet been any trans kids in the news, no Jazz Jennings. Like most kids, I just wanted to fit in, enjoy school, read, write, learn about math and science—but the world around me told me that I was different, and that difference was wrong. I was an awkward, shy kid who loved books. I was sensitive and known for crying. As early as preschool someone made up a rumor of me kissing a boy on the playground. I don't think it ever happened—but regardless—I was taunted for it daily. I remember that feeling, of being the reject, the weirdo, the deviant.
But despite these challenges, I was able to be successful because my mom instilled in me the value of learning and education. She has a tough job—she is a reading teacher. Because she is fluent in Spanish and Latina, she has often found herself throughout her career helping kids who are struggling with a culture that tells them they are wrong for being Latinx. Yet just as she stands up for them, she also stands up for transgender students.
I was able to be successful because my mom instilled in me the value of learning and education.
Recently my mother's school notified teachers they'd be conducting trainings on how to treat trans kids. My mom immediately took action and wrote a letter telling other teachers why it's so important to respect trans kids.
"I'm sure you realize when a child transitions it is a very difficult time especially 'for the adult,'" she wrote, "but seeing a person be happy and thrive in their chosen gender is a wonderful thing. The current bathroom issue is truly a form of discrimination, ignorance, and unjust fear."
I love my mom, and yes, our journey through my transition may have been difficult at times, but this Mother's Day, I'm so grateful for her and for all the other moms and all the other teachers who are supporting their transgender children. That's one of the many reasons I'm honored to get to work with Trans United Fund, an organization that is bringing moms and educators together to fight against anti-transgender hatred.
Just as my mom has been advocating for trans students in Anne Arundel County, dozens of moms and teachers recently stood up for trans kids in Palatine School District 211 in Illinois. One of those moms was Andrea Johnson, the mother of a transgender boy.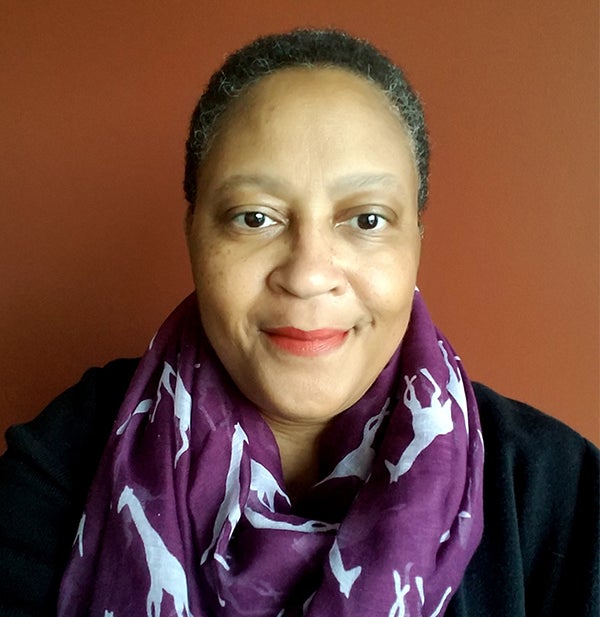 Andrea and other moms were horrified when the multi-million-dollar hate group Alliance Defending Freedom (ADF) started a campaign to harm students like her son by electing anti-transgender candidates to the school board. When Trans United Fund learned of the situation we immediately sent a team of volunteers to Palatine stop ADF. As Andrea has stated:
"I was deeply disappointed when some community members here in Illinois tried to exclude transgender students like my son from using restrooms and locker rooms that match his gender identity. But Trans United Fund was there to rally with us parents and neighbors who support transgender kids, to show that acceptance makes our schools stronger."
Even though ADF was able to out-fundraise us 10-1 for their three anti-trans candidates, on the day of school board elections, April 4, all three of the candidates we supported won because moms like Andrea helped spread messages of love and acceptance.
"My son and I are forever grateful for all the work Trans United Fund did for him and all other trans students in our district," Andrea wrote. "He and I were resolute in his right to be himself, but he now has confidence that the community is standing beside him."
As a transgender woman, I know how challenging daily life can be when someone isn't seen or affirmed, but I also see a world that is steadily moving toward acceptance for trans youth. Now transgender kids have role models, and there are people who can and do support them. They have possibilities I never had, and I would never want an organization like ADF to take that away.
I internalized a lot of homophobia and transphobia as a youth, and it took a long time for me to be confident to express my gender identity; it wasn't until college that I came out, first as bisexual, then as transgender. Having supportive professors and school faculty at my college made a huge difference. Not having to worry about simple things like what restroom to use or people calling me the wrong name made learning a lot easier.
I'm so glad the next generation of transgender children know that they'll be supported and loved no matter what age they come out, including much younger than I did. It's a blessing to know Elementary schools like my mom's or those in Palatine will be welcoming to trans kids.
On Mother's Day, I'm so grateful for my mom, Andrea, and for all the other moms and teachers who are supporting transgender children, and I'm grateful every day to be able to help Trans United Fund connect moms and teachers together for the fight for transgender equality.
Calling all HuffPost superfans!
Sign up for membership to become a founding member and help shape HuffPost's next chapter
BEFORE YOU GO