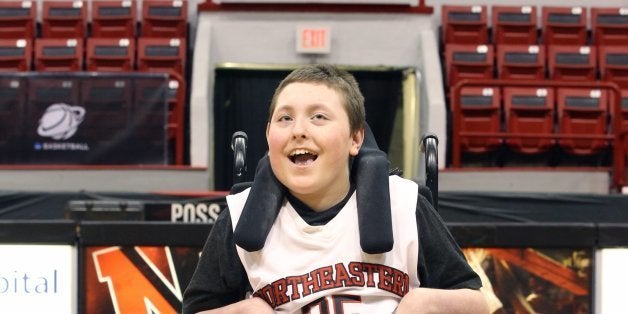 Like every new dad, as I held my newborn son, I dreamed of teaching him to play catch, shoot a basketball, and ride his first bicycle. But Max was different. Since he was a premature twin, I couldn't hold him for months, and when I did, he fit in my two hands.
A few months later, as a first-time head men's basketball coach at Salve Regina University, I was readying my team for practice. Minutes before we were to start, I found out Max had been diagnosed with cerebral palsy. Max was 9 months old, and I was five months into my head coaching career.
Standing before a group of fit and able-bodied young men, I started my usual practice warm-up address. But that day was different. As I began, I informed my team of Max's diagnosis. And I began to cry. Many players began to tear up with me. After a couple of minutes, I told them we needed to have a good practice because Max would never have a chance to have a good practice.
Max became an inspiration to my teams for the next six years. The players viewed Max as their teammate. He's present in every championship photo because the players insisted he be. When I left coaching -- and for the eight years that followed -- Max had no opportunities to be included in groups of able-bodied people. He withdrew, and his physical condition worsened. That changed in 2013 when Max became part of Northeastern University's men's basketball team. A new group of players welcomed him as their teammate. I had my son back. His life changed -- and so did theirs.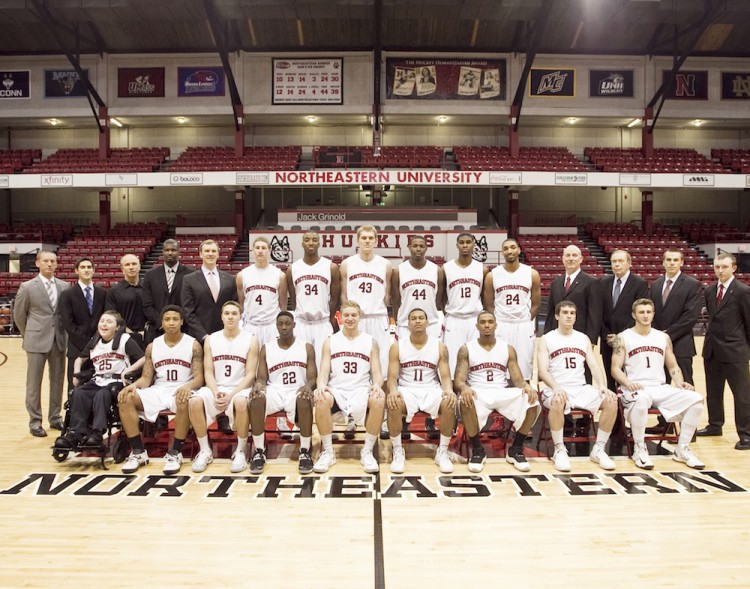 Max is 15 years old now, and his relationship with his Northeastern teammates continues to mature. He's learned a great deal from his interaction with them, which includes attending home games and practices. What has really been special has been when the team and coaches go out to Max's school to see Max in action. Max attends the Beverly School of the Deaf: The Children Center for Communication in Beverly, Massachusetts, and to have his teammates see his day-to-day has been enlightening to all. It's been a great opportunity for Max to introduce his teammates to his friends and school staff. The school visits also double as a fantastic opportunity to see Max's school day through his eyes. His teammates meet Max's service providers, teachers and support personnel, becoming more connected to Max than before they arrived.
In Max's short time with the team, he's learned to regulate his emotions. Before, due to his lack of ability to verbalize things when he was frustrated, Max was prone to a temper tantrum when things did not go how he wanted. He's learned that being part of a team means working through difficult situations as a group and supporting those beside you. When you're sitting on the bench of a live game, you have to be able to regulate your emotions and support your team. Max did this for the first time in his life while playing Harvard University in December. Since then, he's matured before my eyes, and I'm not sure what other possible situations would have taught him this most important life lesson. Now I feel we can confidently prepare for a life after school.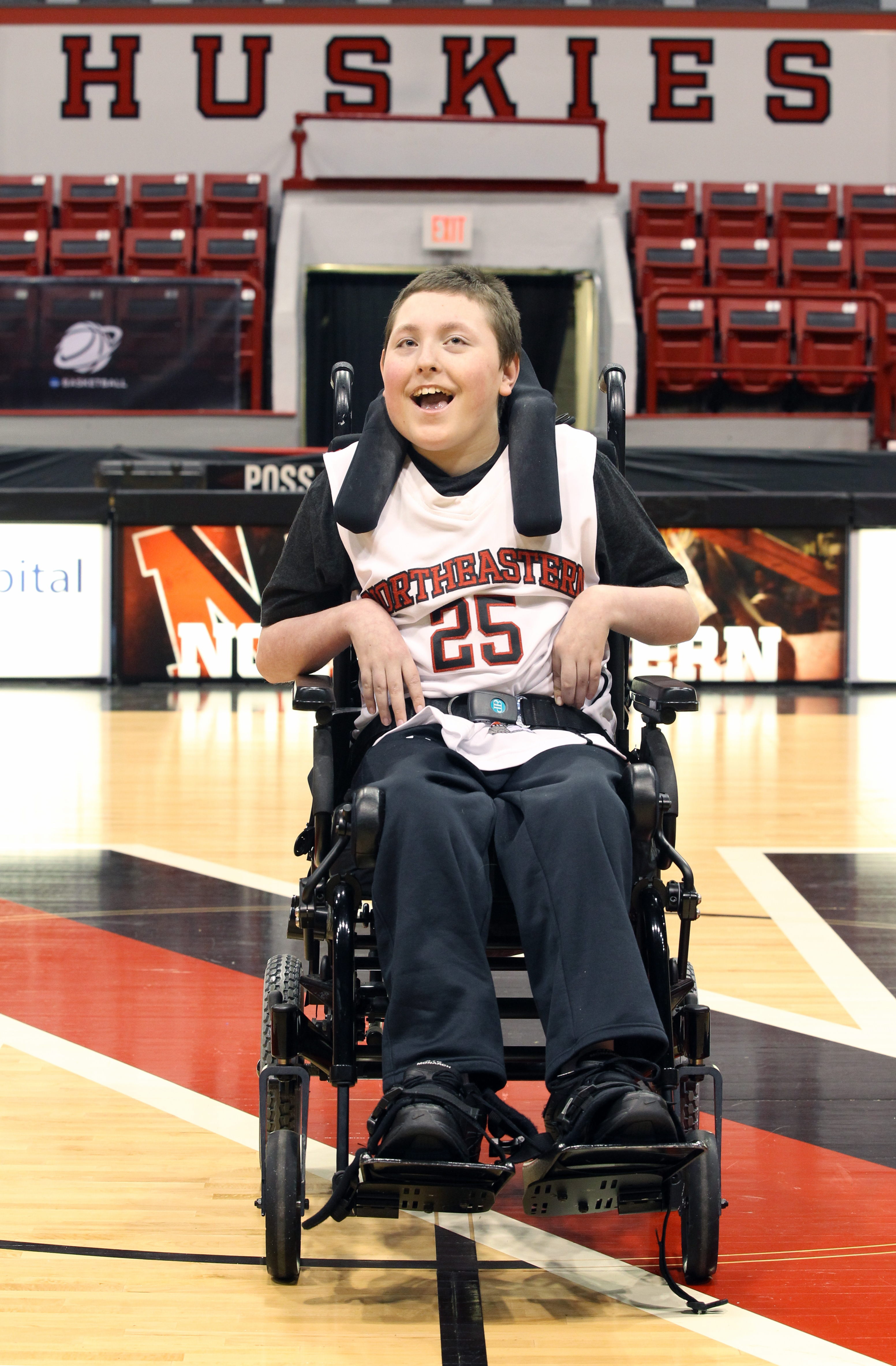 Because of this experience, we've created You're With Us!, a nonprofit organization where our mission is to create inclusion opportunities with able-bodied college groups for young adults with disabilities. Our goal is to open up opportunities to more people like Max who are excluded from social opportunities due to their disability. We also charge the college group with creating a Positive Experience Design (PED) to help the individual successfully transition from school to adult life.
Michael Plansky is Founder/CEO of You're With Us! Michael coached college basketball for 14 years at schools including University of Iowa, St. Michael's College, Brandeis University, Salve Regina University and Endicott College. Following his coaching career he was a public school secondary administrator and an executive at a non-profit dedicated to Veteran Services.