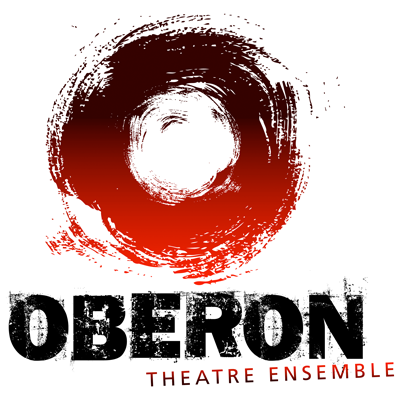 Do you remember your first theatre experience? Quickly walking up to the play house and seeing the glowing marquee for the first time? Getting your ticket scanned at the box office, watching all the people bustling around the lobby as they made their way to their seats.
As you walk down the carpeted aisle, you catch your first glimpse of the stage. You know something remarkable was about to happen. Then, after all the anticipation, the house lights dim, the crowd goes silent, the spotlight comes alive and the actors take the stage.

Theatre is a living, breathing art that should be experienced by all who want to feel the passion, the fire, and the fun of a story coming to life in front of their eyes. However, with many families feeling the pull from every dollar, Broadway and off-Broadway is a luxury many cannot afford. There is an organization that is trying to change all of that and make the theatre experience both affordable and enjoyable for all.
The Oberon Theatre Ensemble is an 18-year-old nonprofit organization that offers Broadway quality performances of classics and original works by acclaimed writers, for a portion of the price; with top prices falling around $25.
One famed writer, Christopher Stetson Boal (23 Knives, Order, Upcoming Zorro), joined us to shine his spotlight on the nonprofit organization. He asserts that everyone should have access to the theatre. Boal is a successful screenwriter and playwright, having written numerous large-scale pieces for Starz and Sony Pictures, but maintains that there is something special about the theatre.
The theatre is that place where you can come together and have a mutual living breathing connected experience," states Boal. "You can experience something transformative in the moment that is very different, I think, than in a movie theater, because you're getting that energetic exchange.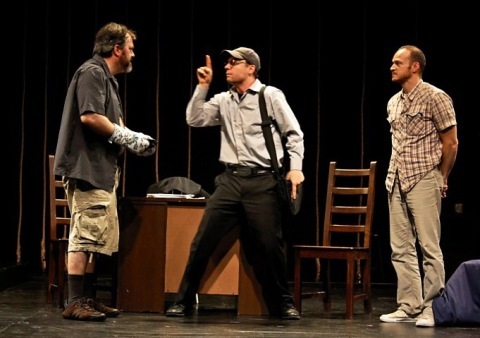 Photo Credit: Oberon Theatre Ensemble

Oberon Theatre Ensemble showcases many critically acclaimed actors, writers and directors. One such showcase, The Drawer Boy was skillfully directed by Academy Award and Golden Globe winning Screenwriter Alex Dinelaris (Birdman, On Your Feet) and starred Brad Fryman who is the Artistic Director of the organization. Fryman says that the reaction of students and those unaccustomed to the theater, many attending shows for the first time through Oberon, reminds him of his first love of theatre. In his words, "They feel like they are a part of something."
We make theater accessible to a wide range of audience members, if that means giving tickets away to students or making it really really inexpensive or to Senior citizens, that's what we'll do because we think that's our gift back.

For more on Boal and Oberon Theatre Ensemble :
A gift it is. After speaking with Boal and Fryman, I reflected on my own theatre experience. I studied musical theatre at the Catholic University of America, attaining a Bachelor of Music, and over the years have been very involved in theatre. I saw my first musical, Jesus Christ Superstar, at the age of 9, and it left a lasting impression, changing the course of my life. I still remember the energy of the actors being transferred to the audience and when Judas sang his big musical number I had to resist jumping out of my seat. My first play, Cat On A Hot Tin Roof left me moved and connected to the characters onstage -- it made me feel like I was a part of the story. My heart was pounding at the conclusion, and I didn't take any small part of the production for granted; the bright lights, the actors' journey, and the pulsating feeling you have when you start to file out of the theatre. I agree that this experience should be had by all, at least once, and that it can indeed change the course of life.
While all audience members may not become performers, Oberon Theatre Ensemble is enabling all to experience and enjoy the magic of a live performance, and helping eliminate the obstacle of high ticket prices. The fact that these are such high quality pieces, many never before seen works by Award winning writers, is nothing short of a gift.
Gifts are meant to be shared, and Oberon is doing so by presenting Pimm's Mission which is an extraordinary and explosive original work by Boal. The show opens on July 30th and runs until August 16th at the 59e59 Theater. 59e59 is a wonderful venue that supports original works and opening the doors to all audiences.
Visit Spotlight On TV for more segments spotlighting stars' causes and incredible nonprofit organizations.
As always, we ask you: What cause do YOU shine your spotlight on?
Popular in the Community