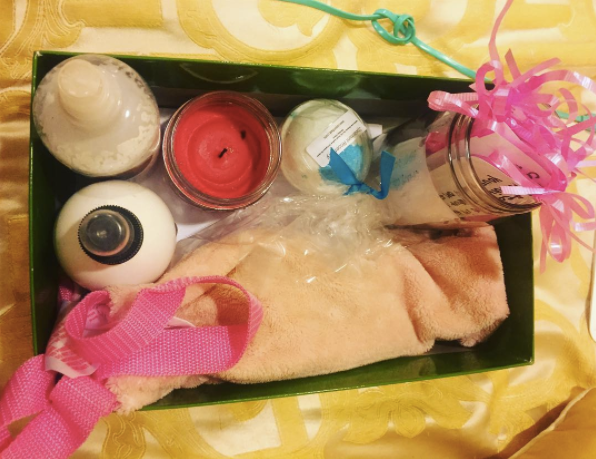 I jokingly like to describe myself as a "self-care evangelist." Self-care isn't selfish, rather it is a necessary. Additionally, it is difficult to effectively help others, if you are not taking good care of yourself. There is a reason why flight attendants ask that you "put on your own oxygen mask first, before assisting others."
As a therapist in private practice in Rockville, Maryland, I often speak with my clients about the benefits of regular self-care practices.
One idea that I love to introduce is the idea of a "self-care box," ideally which appeals to the different senses. You can even have a self-care box at work and at home if you'd like.
Some ideas for what to include in your personal self-care box include the following:
Nourishing/inspirational books
Silly putty, play dough, or kinetic sand
Pictures of people you care about
Of course, I make sure to "practice what I preach" when it comes to self-care. The image used in this article is the current self-care box that I have in my house. Here's what I have in mine, right now:
Neck pillow (which I heat up)
Letters/cards from people I care about
I'd love to hear about what you keep in your self-care box or to see a picture of yours! You can contact me via my website www.jenniferrollin.com
Jennifer Rollin, MSW, LCSW-C: is an eating disorder therapist in private practice in Rockville, Maryland. Jennifer specializes in helping adolescents and adults struggling with eating disorders, body image issues, anxiety, and depression. Jennifer offers therapy to individuals in Maryland and D.C. and eating disorder recovery coaching via phone/Skype.
Related