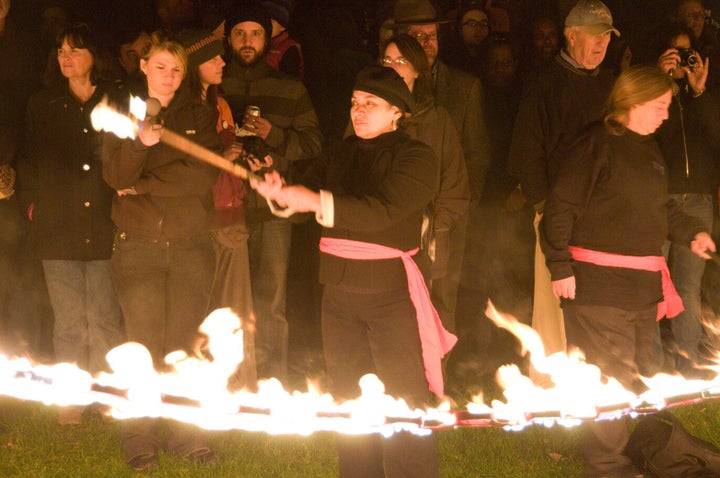 At sunset on October 4, 2008, tens of thousands of people were gathered by the three rivers that run through downtown Providence, Rhode Island, to watch the lighting of the renowned art installation WaterFire. However, many did not known the history of the waters by which they stood.
'A Thousand Ships' was a free, live, participatory art piece created by The Museum on Site (of which I'm a co-founder, along with Dr. Lyra Monteiro) and Barnaby Evans, in collaboration with dozens of volunteers and the professional staff of WaterFire, in order to launch the Rhode Island Council for the Humanities' Freedom Festival, and to commemorate of the 200th anniversary of the United States' abolition of the transatlantic slave trade.
It involved actors, musicians, a torchlit procession, the burning of symbolic chains, the placing of memorial candles, and a libation from 1,000 water bottles, each representing a slaveship voyage that left from Rhode Island. In total, these ships carried more than 100,000 Africans into New World slavery. More slave-ship voyages sailed from Rhode Island's harbors than from any other state -- and among these ships was one that bore the name of the city itself: Providence.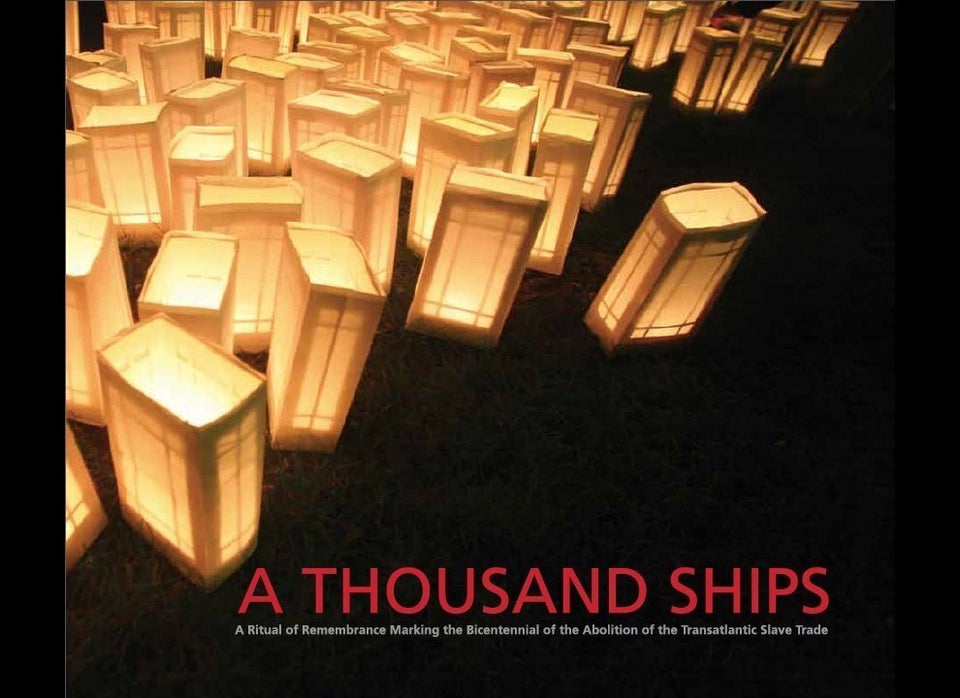 Gallery
Related
Popular in the Community