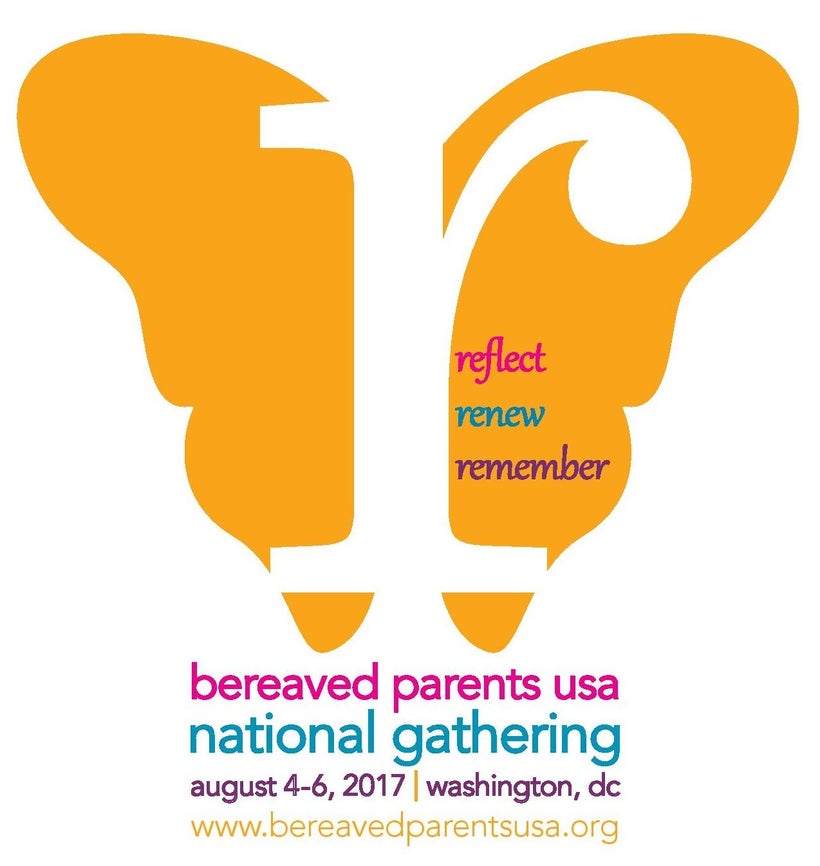 Recently I had a conversation with a group of people I had just met. We were taking a break from our volunteer work for a DCI drum corps on tour this summer, sitting underneath a tent for a few minutes before it was time to serve the next meal from the food truck. Several volunteers planned to attend a future show in this same location, but I told them I could not make it because I'd be out of town. As a matter of fact, I said, I was going to be in Herndon, Virginia that week, serving as the sibling coordinator for the Bereaved Parents of the USA (BPUSA) at their annual gathering conference. After taking a deep breath, I confessed, "I am a bereaved sibling. My brother was killed by a drunk driver. Supporting other bereaved siblings in their grief helps me cope."
A man sitting next to me looked at me for a moment, and he said, "My brother was killed in a car crash too." We began to talk further. As with me and my brother, he and his brother were the only two children in the family. If I remember from the conversation, his brother was 21 when he died, and this man was probably in his 50s, so it had been many years. "I miss him," he said, "every day."
When we stood up to get back to work, he turned to me and asked, "Can I give you a hug?" In that moment nothing could have been more welcome. We hugged as though we had known each other for a long time. "Hang in there," I said. I didn't see him again that day, but our time together reminded me that I am not alone. I hope it did the same for him.
The loss suffered by bereaved siblings is challenging. Observers may believe it is less painful than other types of loss (this misconception often worsens the pain for devastated siblings and can deprive them of much-needed support). Sibling loss tends to be less visible than other losses, perhaps because bereaved siblings often take on the task of caring for other grieving people around them – their parents, in-laws, and other family members. We bereaved siblings tend to curl up around our grief and keep it close.
Despite these challenges, I am slowly discovering other bereaved siblings in my world. In the months after my brother died, friends and acquaintances came out of the woodwork one by one to let me know of their losses – a brother died of cardiac arrest, a sister fell out of a high chair, a brother was murdered, a sister died of cancer. As siblings revealed their pain and grief to me, I began to feel less alone. I gathered my tribe, or rather my tribe gathered itself, person by person, day by day, and it grows still. I began to keep a list of the bereaved siblings I know, a list with a beginning but no end, a list I know I will continue to add to as long as I live.
What can we bereaved siblings do for one another? How can we let other bereaved siblings know that we are present and ready to listen, that we will set judgment aside? How can we provide hope that they can express emotions honestly and find support and deep understanding? We need a time and place to make these things happen – and next month, that time and place will arrive. On August 4, 5, and 6 at the Hilton Washington Dulles Airport in Herndon, VA, the Bereaved Parents of the USA are holding their annual gathering conference. This year BPUSA is expanding sibling programming in the hopes of offering greater support for bereaved siblings ranging from ages 8 through adult. On workshop days, among the several workshops taking place in each time slot, one will be geared toward the needs and situations of bereaved siblings (in addition to a variety of other workshops on subject matter that serves bereaved siblings in addition to bereaved parents). We will have a sibling hospitality area where siblings can spend their down time and connect informally with other bereaved siblings. We will have sibling sharing sessions on Friday and Saturday nights, and a showing of a film made by a bereaved sibling about the intentional journey she and her parents took to work through their grief over the loss of her sister.
This is a place for you, bereaved sibling, and a time. Will you join us?
Click this link for the conference home page.
Click this link to go to registration information. If you are far afield you can stay at the hotel, and if you are local, you can come every day for the programs.
Click this link for more details about the sibling offerings.
Bereaved siblings, and of course bereaved parents, we welcome you. This time and place is for all of us, separately and together. We all come together in support of one another. We each walk a unique grief path, but we can reach out to one another as we travel, and offer a hand. We hope to see you in Herndon in August.
Calling all HuffPost superfans!
Sign up for membership to become a founding member and help shape HuffPost's next chapter
This post was published on the now-closed HuffPost Contributor platform. Contributors control their own work and posted freely to our site. If you need to flag this entry as abusive,
send us an email
.