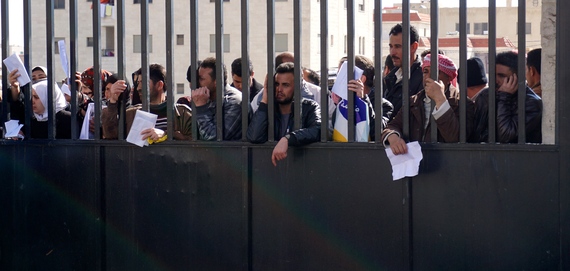 Young, far from home, under threat of violence for working, and pregnant, Duha is living a life she never imagined. Three and a half years ago, Duha was living in Damascus, Syria, and attending college. She was studying business economics and planning for her future. However, conflict broke out in Syria, interrupting Duha's plans and turning her life upside down. Today, rather than working in Syria's capital city as a university graduate and spending time with her family, Duha is living as a refugee in Jordan, struggling to get by.
Many of those who remain in Syria live in dire conditions. The Guardian reports that 80% of Syrians now live in poverty. Life expectancy has fallen by approximately 20 years. For those who are refugees in neighboring countries, life is not easy either. Host countries strain to provide assistance to their own citizens in need while also supporting new arrivals from Syria. Many refugees, like Duha, are unable to get jobs legally as it is difficult to obtain work permits, leaving many refugees dependent on humanitarian assistance. To make ends meet, a number of refugees work "illegally," including Duha and her husband. However, Duha's husband told me that working in Jordan "is like working as a slave." Just the day before I met Duha and her husband, they had quit their jobs due to the threat of violence from their supervisor. "We were going to be beaten, so we quit," Duha told me at a distribution of relief items from International Orthodox Christian Charities and Lutheran World Relief.
Three months pregnant and without a job, Duha does not know what her future holds. With a baby on the way, she has started to think more seriously about her future. While she wants to go back to Syria, her family's return will not likely happen any time soon. So, Duha and her husband are looking into other options. "If we stay in Jordan, this will be my last child because it is very hard to live here," Duha sadly said.
Duha's situation is not unique. Stories from Syrian refugees in Jordan, Turkey, Lebanon, Iraq, and other host countries are similar. Many who remain in Syria are surrounded by violence and death every day. The majority of those who have fled Syria find themselves living in camps or on the margins of society. They are impoverished, unable to legally work, and barely able to make ends meet. And, needs are not declining.
This is a time to be bold. This is not a time for inaction. This is not a time to watch a country be destroyed and generations of Syrians scattered and forgotten. As the conflict in Syria enters its fifth year, those with power and resources must respond, particularly as humanitarian needs continue to mount. If you have money, give. If you have power, do not remain silent. Whatever you do, do not sit by while one of the greatest humanitarian crises of our lives happens before your eyes.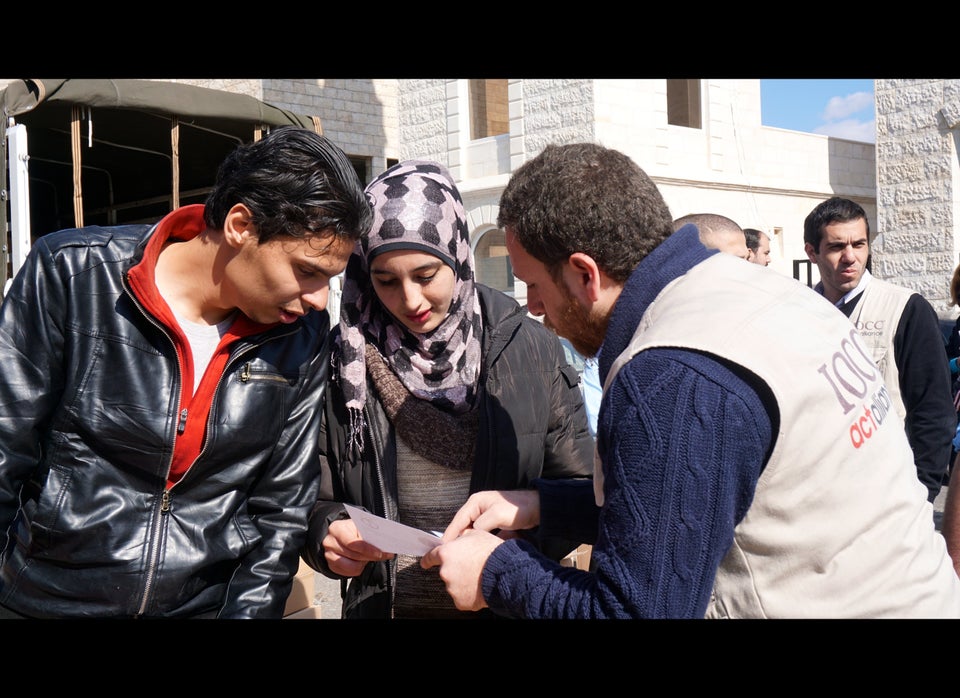 Syrian Refugees in Jordan Receive Assistance
Popular in the Community