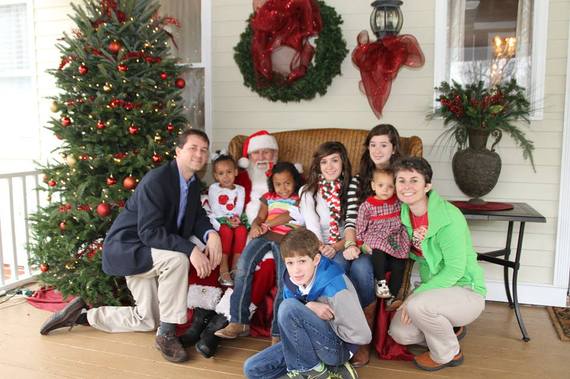 The holiday season is upon us. Christmas, Hanukah, New Years, Kwanzaa; these are times that can be extremely difficult for many foster children. During this time of holiday cheer, many foster children are faced with the realization that they will not be "home for the holidays," so to speak, with their biological family members. Along with this, foster children also struggle with trying to remain loyal to their birth parents while enjoying the holiday season with their foster family. Indeed, this can be a very emotionally stressful time for all involved.
As one who has fostered many children, myself, during the holiday time, I have found that it is important to address these issues beforehand. To begin with, foster parents can best help their foster child by spending some time and talking about the holiday. Let the foster child know how your family celebrates the holiday, what traditions your family celebrate, and include the child in it. Ask your foster child about some of the traditions that his family had, and try to include some of them into your own home during the holiday.
It is important to keep in mind that many foster children may come from a home where they did not celebrate a particular season, nor have any traditions in their own home. What might be common in your own home may be completely new and even strange to your foster child. This often includes religious meanings for the holiday you celebrate. Again, take time to discuss the meaning about your beliefs to your foster child beforehand.
More than likely, your foster child will have feelings of sadness and grief, as he is separated from his own family during this time of family celebration. You can help him by allowing him to talk about his feelings during the holidays. Ask him how he is doing, and recognize that he may not be happy, nor enjoy this special time. Allow him space to privately grieve, if he needs to, and be prepared if he reverts back to some behavior difficulties he had when he first arrived into your home. You may find that he becomes upset, rebellious, or complains a lot. Along with this, he may simply act younger than he is during this time. After all, he is trying to cope with not being with his own family during this time when families get together. You can also help your foster child by sending some cards and/or small gifts and presents to their own parents and birth family members.
If you have family members visit your home, prepare your foster child for this beforehand. Let him know that the normal routine in your home may become a little "crazy" during this time, that it may become loud, and describe some of the "characters" from your own family that may be coming over to visit. Remind him of the importance of using good behavior and manners throughout this period. Along with this, remind your own family members that your foster child is a member of your family, and should be treated as such. This includes gift giving. If your own children should be receiving gifts from some of your family members, your foster child should, as well. Otherwise, your foster child is going to feel left out, and his sadness and grief will only increase.
With a little preparation beforehand from you, this season of joy can be a wonderful time for your foster child, one that may last in his memory for a life time.
Now, I need your help in helping other children in need. Please join me. Together we can provide a home for more children. I need your help. They need your help. It is Never Too Late for a happy childhood. It is never too late for a child to start healing and find love. Help me protect more children, and provide a loving place where they can find healing HERE.
***Dr. John DeGarmo has been a foster parent for 13 years, now, and he and his wife have had over 45 children come through their home. Dr. DeGarmo is the author of several foster care books, including the brand new book Love and Mayhem: One Big Happy Family's Story of Fostering and Adoption. Dr. DeGarmo is the host of the weekly radio program Foster Talk with Dr. John, He can be contacted at drjohndegarmo@gmail, through his Facebook page, Dr. John DeGarmo, or at his website.
REAL LIFE. REAL NEWS. REAL VOICES.
Help us tell more of the stories that matter from voices that too often remain unheard.