Tom Morello: The Nightwatchman is part of the new season of The Guitar Center's award-winning DIRECTV series. This "musical call to arms" premieres Saturday, December 17 at 9pm ET/PT in 2D hi-definition on DIRECTV'S Audience Network (channel 239) and in 3D on DIRECTV'S in 3D™ powered by Panasonic.
The show features an intimate conversation with Morello about the "high-wire act" of embarking on a solo career, the impetus behind his storied musical career and how his definition of "heavy music" has changed over the years with host and esteemed musical tastemaker Nic Harcourt.
Here is The Huffington Post's exclusive...
Ani DiFranco 's Latest...
¿Which Side Are You On?, in stores January 17th, will be Ani DiFranco's first studio album in more than three years. The title track is her unique reworking of the famed protest anthem, written in 1931, but made famous by Pete Seeger, who DiFranco calls, "my elder, my forefather in folk music and political song." The album version features Seeger himself on banjo and vocals.
The songs on the album offer glimpses into DiFranco's own life as well as her take on what's going on in the country at a particular point in time. She addresses the environment, the government, and our culture of always seeking comfort and consumption, regardless of the consequences.
"I'm testing deeper waters with the political songs on this album," she says. "I feel a little bit frustrated, politically desperate. After having written hundreds of songs over decades, I think, 'Now what? How far can I go with this? Can you sing the word 'abortion,' can you sing the word 'patriarchy'--what can you sing and get away with? I guess I've been pushing my own boundaries of politics and art. Seeing what people have the ears to listen to. How big is my mouth? What can I get out of it successfully?"
And, sign up for the Righteous Babe Records mailing list to hear the album before it's out:
http://whichside.net/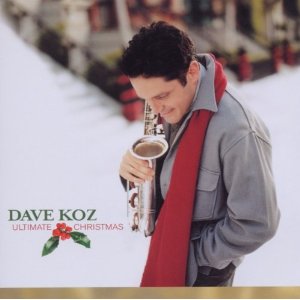 A Conversation with Dave Koz
Mike Ragogna: It's Christmastime, so of course, it's time to talk to Dave Koz once again. Dave, how are you?
Dave Koz: Doing very well, Mike. Happy Holidays.
MR: Same to you, man. Do you have any plans for the holidays?
DK: Well, we're going on our Christmas tour, which is about 23 shows in maybe 27 days - that ends on the 23rd of December. Then I'll get home on the 24th. Then on the 25th, believe it or not, we are taking a family trip to Israel. My sister turned 50 this year and it's been a life-long dream of hers to take a family trip there. So, I'm leaving on the 25th for Jerusalem and we'll be spending about 10 days there all together. It should be interesting spending that time in the Holy Land. I should have some interesting stories to tell when I get back.
MR: That's great, bring 'em! Now, this isn't your first time to Israel.
DK: No, you're right. I've been there a few times. There was a kid that I played with in college that played there with me a few times, so that was really fascinating. No matter what your religious affiliations are, there's something about that place that's like a spiritual magnet, and the history there is off the charts--it's everywhere you look. It's a very interesting place. But this will be the first time for some of my family, so it should be a pretty great trip.
MR: Nice. What do the holidays mean to you?
DK: Well, for the last 15 years, we've been doing this holiday tour every year, so it really has become about celebrating the holidays with people all over the country. We get to be a part of thousands of people celebrating the holidays with their families. To me, it's very special. You would think, by this point, I would have run out of Christmas spirit, especially having grown up a Jewish boy in the San Fernando Valley, but I love Christmas music. There's just something about the songs this time of year that's like musical comfort food. It makes people feel good and I love being able to help that along. I love seeing people's faces and watching as they suddenly get into the holiday spirit. I consider it a great honor and challenge to go out and do this. And as far as my family is concerned, it's always been about being together when we can this time of year.
MR: Beautiful. As you're preparing for this family reunion trip to Jerusalem, are there any heart-warming stories you can share about the holidays from when you were a kid?
DK: Well, we celebrated Channukah, as you know, and that has eight nights. I used to always enjoy having my friends that weren't Jewish over for Channukah and imagine their tremendous jealousy that we would get presents eight nights in a row and they only got them on one morning. (laughs)
MR: Oh, come on. (laughs)
DK: That's not my favorite holiday memory, it's just the one that comes to mind. (laughs) I think the greatest memories are just of my family getting together. We used to have this menorah that we would light right next to the fireplace during the eight nights. It was a very innocent time, growing up in the Valley with my parents. I miss my parents so much--they've been gone for quite some time. We keep the tradition alive with Channukah now, we keep the traditions and light the candles. That's something that we'll always have.
MR: That's great. Let's chat about The Ultimate Christmas Collection, which is pretty ultimate. How did you choose the track list?
DK: Well, this album is almost like a "best of" collection of my previous albums with two new tracks as the bookends of the album. One of the new tracks is called, "Welcoming The Season," and it's an instrumental song that sets the tone of the season and the last one is called "Welcoming The New Year." A lot of people find themselves surprised at the end of the holiday season when it's all of a sudden January. It's cold, you put your decorations and lights away, say goodbye to family...it can be a little bit depressing, you know? The idea behind that last song was to provide a little bit of inspiration and encourage you to open your arms up and give the New Year a big hug, especially since, for a lot of people, this has been a really strange and difficult. Sometimes, the unknown can be a little scary. I mean, what's going to happen in 2012? Yet, there's a tremendous excitement involved in a new time. Never before in our lifetimes has there been such a prospect of greatness in our futures, and it takes an attitude of welcoming the New Year and whatever it brings. That was the inspiration for that song. The bulk of the album is collected from the Christmas albums that I've done over the years. We tried to put the best of the best on there and give people a good collection.
MR: Nice. Are there any songs that are very close to you personally?
DK: The song "White Christmas" is my favorite holiday song. Something about that song tugs on my heart in a very special way. I know a lot of people feel the same way. Brenda Russell, who sings the track, does an almost unplugged version of the song. I play, David Benoit plays the piano, and then Brenda comes in to sing it the last time--it's a really beautiful version of the song. I also liked putting the Channukah song on there. It's called "Eight Candles," and I wrote it in honor of Channukah. It's funny because in our Christmas show, there are probably 35 pieces of music over two and a half hours, and as soon as I go into the lobby to sign CDs after the show, what do you think I'm told is the favorite song more often than not? The Channukah song, whether or not the person is Jewish. They love that song. Go figure, right? (laughs) So, that one was an important one to put on the album as well.
MR: Now, just because you've put out this collection of your best Christmas music doesn't mean you're done recording holiday albums, right?
DK: Well, that's the funny thing about these songs. There's a lot of meat on the bones of these songs. They're like the sum of the standards in the Great American Songbook--they lend themselves to such a tremendous range of stylistic choices. For instance, Michael Bublé has the number one album in America right now and the bulk of that album is classics--though he wrote a few new ones for the album. But he can take those songs and totally go for it in the Michael Bublé style, and then Justin Beiber can do the same songs in his own style. There's just something about this music that lends itself to artistic rendering, so I could absolutely make Christmas records until I'm a very old man and not repeat myself. I certainly hope I can. (laughs)
MR: I hope you can too. I think the only other people I've interviewed that were as wild about Christmas as you are were Ronnie Spector and Richard Carpenter.
DK: Richard Carpenter was a Christmas music genius. In fact, a lot of the Christmas music I listen to is the Carpenter Christmas records. There was something about the sound of her voice around Christmas time because of the innocence in her voice. She was an amazing artist regardless, but there's something about listening to Karen Carpenter's voice at Christmas time that feels right. A lot of that was due to Richard--he was an incredible producer. He produced some of the most important music of our time. I mean, you may not think of the Carpenters when you think of them in the same instant as The Beatles, but they created some very important music together that means a lot to so many people.
MR: That's very beautifully put, Dave, thanks. Hey, every year, you and your entourage tour featuring your Christmas music mainly from the albums. But what holiday songs do you play when it's just you and your family or whoever around the piano?
DK: Well, I'm a ballad guy, so I love songs like "I'll Be Home For Christmas," songs that just pull on your heartstrings. That and, "White Christmas" and Mel Torme's "The Christmas Song" are my go-to songs. I'm a sucker for sentimentality.
MR: I asked you this, I think, twice before, but do you have any advice for new artists that you'd like to share?
DK: I would say that you should know that one side of this business is exciting and the other is absolutely terrifying. It's just a no man's land in this business, particularly the record business. It's just a very different time. Everything about it is different. For guys like me who started in the old business who are now trying to understand the new rules, you're looking for solid ground that's just not there. But if you're a brand new artist, it's a bit easier to come into it knowing what you're dealing with. So, I think it's a great time to be a new artist because the world is at your fingertips. Everything is changing. You can create your own career without those traditional trappings that we thought we all needed before to get your music out there. You can make a record in your bathroom for very cheap. (laughs) You don't need to spend a million dollars making a record anymore. The music business has become a much more democratic process. We still need to find a way for it to work financially, but the art is going to prevail. This is going to help great art rise to the surface. Someone described the music business to me as a casino--you gotta stay in the game and play smart. You're never going to get your big jackpot if you throw your hands in the air and give up. Make shrewd moves, bet smart, and hope that one day, all of that pays off.
MR: That's great. Dave, thank you so much for taking time out of your holiday schedule to spend some time with us.
DK: Thanks so much for having me, Mike. Happy Holidays!
MR: Happy Holidays to you as well.
Tracks:
1. Welcoming The Season (Prelude)
2. Santa Claus Is Comin' To Town
3. The Christmas Song - with Peter White, David Benoit, Rick Braun And Brenda Russell
4. Sleigh Ride
5. White Christmas - with Kelly Sweet
6. Winter Wonderland
7. Hark! The Herald Angels Sing - with Brian Culbertson
8. Little Drummer Boy - with Rick Braun, Peter White And David Benoit
9. Please Come Home For Christmas - with Kimberley Locke
10. Silver Bells
11. Eight Candles (A Song For Hanukkah)
12. Deck The Halls
13. Have Yourself A Merry Little Christmas - with Peter White
14. O Tannenbaum (O Christmas Tree)
15. Silent Night - with Peter White, Rick Braun And Brenda Russell
16. I'll Be Home For Christmas
17. Auld Lang Syne
18. Welcoming The New Year (Coda)
Transcribed by Evan Martin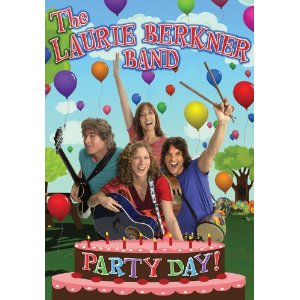 A Conversation with Laurie Berkner
Mike Ragogna: Good morning, Laurie. How are you?
Laurie Berkner: Good, thanks. How are you?
MR: I'm pretty good. Thank you very much for spending some time with me today.
LB: It's good to be here.
MR: Now, we're going to be talking about your Party Day! DVD and CD, but first, I wanted to ask what's happening right now on the Laurie Berkner front?
LB: Well, we did just release the DVD over the summer, and I'm actually working on some other projects that are more long-term. Keep a lookout this winter--there may be one or two things coming out as a surprise. I'm not going to say exactly what they are yet, but right around the holidays, there should be a couple of things that people can look for.
MR: Laurie, are you on tour to support this new DVD and CD project?
LB: Well, I don't really do traditional tours so much as I try to continue playing. Most of my shows are on the weekends because they're for young kids, so staying out for a long time doesn't help me that much. But I play a couple shows a month so that I can both get out and also be home with my daughter.
MR: Let's talk about Party Day! How did you put it together?
LB: Well, the idea of doing a DVD that had a lot of songs that had to do with parties was because we had started doing some themed concerts, and a couple years ago, we did a year of concerts that were pajama parties. We invited kids to come in their pajamas--we wore pajamas, we had a bed on the stage, and we sang songs that were about parties and sleeping and doing fun things together, as if you were having a sleepover. And then the next year, we did a round of birthday party-themed shows. So, I took some of the songs from the shows we'd done that were older, and then I also wrote a batch of new songs. We put together this DVD where the band travels to three parties within the course of a day. We go to a costume party and then a birthday party and then finally a pajama party and sing songs all the way through.
MR: I want to catch everybody up on your history with working with children and creating children's projects. It started in summer camp, yes?
LB: Yeah. When I was in summer camp as a kid, I definitely found myself singing a lot and loved doing that. When I got older, I was a music counselor in a summer camp in my early twenties. Eventually, I also worked as a music specialist in preschools--in my twenties, as well--and I continued to do that, which expanded into doing parties and recording songs that I was writing with the kids in the classroom. Once I had them recorded, I started selling them and then more kids than just the ones I was working with were hearing them. So, it kind of grew that way.
MR: Oh, and you were in the group Lois Lane as well.
LB: (laughs) Yes, many years ago. That was an all-female cover band.
MR: Tell one tiny story from the Lois Lane days.
LB: Oh, my god. There are a lot of stories. Actually--this is funny--I remember, one time we were playing up at Killington in Vermont at the ski lodge. Susie Lampert--who is the keyboardist who worked with me and played in Lois Lane with me--her niece and nephew were there and I had just put out Whaddaya Think Of That, which was my first kid's album. This was sometime in the late '90s, and the niece and nephew asked if the whole band would play "We Are The Dinosaurs," which is on that album. Lois Lane was playing all these cover songs from the '80s and the '90s, and then we started playing "We Are The Dinosaurs." There weren't that many people there, but there was a whole group of guys who were there as a fraternity thing and they got so into "We Are The Dinosaurs." They got up on the tables and they were stomping around and drinking their beers. We played there kind of consecutively. The next month we went back, this same group came back to see us and were pounding on the table, "Do the dinosaur song," and I felt my worlds collide for the first time. That was a really funny time for me.
MR: And your Laurie Berkner audiences grew, especially following appearance on The Today Show in 2001, which helped you turned the corner as far as people knowing about your music.
LB: Yeah, that was a big change. A lot of people suddenly were going to Barnes & Noble and other places and saying, "Can I get this Laurie Berkner music?" Of course, I was just selling it out of my one bedroom apartment on the Upper West Side. So, I actually had the distributor from Barnes & Noble call me at home and say, "I'm looking for something called Two Tomatoes Records or Laurie Berkner." (laughs) I was in my pajamas. But it helped a lot. I ended up having a lot more people know about the music through doing that show.
MR: I love that you're in a category called "kindie" artists. And you have a couple of classic "kindie" albums at this point, including Whaddaya Think Of That and Buzz Buzz. You not only understand marketing, but you're still your own label, correct?
LB: Yes, I'm still my own label. I do work with Razor & Tie, and they distribute the music. But that's true. It ended up becoming something where I am both an artist and a businessperson. I feel like I'm constantly looking for help and a model and for what to do. It's hard to find other people who have done it before me. There are a lot of people doing it at the same time now, which is exciting. There are so many more wonderful children's artists out there, at least that I'm aware of, than when I first started. I think some of it has to do with accessibility. You can actually hear music because of the internet and because of the way things are so downloadable, instead of hearing about someone that would be maybe in California and have a CD that I would never get to listen to otherwise. That's actually been a very lucky thing in terms of timing for me as well.
MR: Now, what is the history of the Laurie Berkner Band?
LB: Well, it did start with just me and my guitar. Like I said, Susie Lampert was playing with me in Lois Lane and I did a couple of my very first shows by myself where people paid for tickets and came to see me. A lot of them were benefits, actually, for local schools. I realized that it would be more fun to have other people play with me. So, I asked Susie if she would start playing with me and she did. She was also on the first album, Whaddaya Think Of That. We played together as just the two of us for quite a while, a few years. Then my husband, Brian Mueller, was watching us one time and said, "You know, I love you guys, but you need some bottom end. You have no low voice, no low instrument." He's actually a guitar player and a viola player, but he picked up the bass and he started playing with us. (laughs) And that was great for a while, until he decided he really wanted to do his own thing. He's getting his PhD in psychology now, and we'd also had our daughter. By the time she was about nine months old, there was just not enough separation in the things that we were doing. So, he left the band and Adam Bernstein came in on bass and he'd actually played on some early albums. I'd asked him to come in and play on the albums, but we had never done shows together with the kids music. We had played in each other's bands as adults, actually. And all the way through Rocketship Run, which was the fifth album that I put out just a few years ago, it was still just a three-person band. While we were recording Rockeship Run, the engineer and co-producer, Bob Golden--who had also worked with us on all the music for the videos we had done for Jack's Big Music Show and for Nickelodeon--is a drummer. He started adding parts to everything we were doing, and I realized I didn't really want to play the songs without his sounds anymore, and so I invited him to join us in concerts. Eventually, he became a really important part of the band as well. Now, we have four people. It's a full rock band.
MR: What do you think of the kids music scene these days?
LB: It's exploding. It's amazing. There are so many people doing great things that feel really exciting. It's really great to see it be taken so seriously and really let kids have lots of choices and lots of wonderful music to listen to. Also, it creates a space for families to listen to, which is really great. I love kids who can say, "This is my music," and also have music that parents enjoy too. Most of the time, you're all listening together--you're in a car or maybe at home on the weekends dancing around or something. So, I think it's great that there's so much out there. I also think that it's been interesting because a lot of people who don't identify themselves as people who make music for kids are starting to do that. More and more, people are starting to do that. I'm sure there are so many more examples, but I'm thinking of Barenaked Ladies and Ziggy Marley, and then, of course, there's They Might Be Giants, who as far as I know, were the pioneers in doing that, at least in this kindie group. I've just been really enjoying the blossoming and explosion of good music that's out there.
MR: Over the years, you've been very dedicated to making children's music, although I noticed that between 2002 and 2008, you didn't have an album out.
LB: I was having a child.
MR: (laughs) Oh, you were having your own child.
LB: (laughs) Yes, I was having a different kind of a child, as opposed to my albums.
MR: Anyway, where I was going with that was what about making Laurie Berkner music that isn't specifically children's music? You were in Lois Lane, but what else do you do to satisfy other kinds of creative urges?
LB: It's interesting because Lois Lane was totally a cover band. But around that same time, I did have my own band called Red Onion. Sweet Adam Bernstein was in that band as well as my husband. It was all original adult rock music. It was a great thing to do for a while and I do still think about it sometimes. I guess I imagine that one of these days, I really will just need to go back and start writing some music like that. But it was so clear to me that I was so much better at writing music for kids than music for adults. I think I could probably learn so much from what I've found works in music for kids because it actually is much more universal than that. I like those songs that I wrote before, but I think the songs I write for kids are a lot better. (laughs) So, one of these days, maybe I really will come up with something that would be of interest to other people, and maybe there will be some stuff I just do for myself. I'm not sure, but I always try to leave that door open.
MR: Let's get back to the DVD and CD of Party Day! How did you go about choosing songs for the CD? Some of them are from the DVD, some have never been released, like your acoustic version of "My Family" and others are from the collection that you did a couple of years ago.
LB: We did a Best Of The Laurie Berkner Band CD, yeah. It seemed like it was time.
MR: "My Family" has been with you for a while and I guess would be considered your greatest hit. This makes me wonder, looking back, what are your thoughts about the run you've had so far?
LB: I feel good about it. It's been interesting to me to see the changes over the years. When I first started, I was in my twenties and was just working with kids from three to five, basically, as a music specialist. Then that grew, and working with children in a classroom is a very different setting than going out and doing a concert for 2000 people. It's also very different from coming home and being a mom to one child. So, all of those experiences have affected different ways in which I've written. They're all combined, also, with my own memories of being a child and on what I'm working on in myself and in my own life and in my feelings. All of that comes out in the music. The first album I did, in '97, was Whaddaya Think Of That and it was on two-inch reel-to-reel tape. I had to sing and play at the same time, we couldn't fix anything, and there were no Pro Tools. When I think about "the run," it's more sort of looking at the development of my music and also myself as a musician and an artist. I feel that the connection to kids has stayed, but it has sort of changed and gone up and down in different ways. I feel like the music itself has grown, certainly. I went from just me and my guitar to a four-piece band that I now play with most of the time. That feels exciting, to have grown musically in that way. I feel like the music itself has developed. You'll see, even on this DVD--we've only put out two DVDs, and I love the first one and it was very sweet--but I really feel like this one is an enormous step up in quality, with the way it was produced and the way that it looks. The songs continue to be, hopefully, the ones that kids really like for all different kinds of reasons. But it feels really satisfying to me to see that I can keep growing and kind of stretch the boundaries a little bit with what I'm doing.
MR: It seems like there could be a newer Laurie Berkner paradigm with every project going forward.
LB: That's what I'm looking for, as long as I can keep being creative and connecting to people in some way. Most of the time, I really think about those people being kids. In writing kids music, I think it's an untruth to say that it's all about the kids. It is very much about the kids, but like I said before, they're not the only ones listening. Parents are listening too. So, there are a lot of people that I'm trying to reach on one end or the other of their lives or in different places in their lives. I feel that whatever I end up doing next, as long as there is some kind of connection with people who want to hear the music--or maybe it's not even exactly music, maybe there's something visual around music--but as long as I'm doing something that feels creative and I'm able to give to people who want to hear or watch or somehow be involved with what I'm doing, then that will feel good to me.
MR: Laurie, what advice would you have for new artists?
LB: Well, one thing that always worked for me was to follow what works. Don't try to plan out and say, "I'm going to do this exact thing and that's what I'm going to do." For me, it really worked to pay attention to the fact that I was in a cover band and I was doing kids music and I was writing my own music and to find where I was actually getting the most satisfaction and connecting the most with people. It was through kids music, and so I followed that. It was something that worked out really well for me, and I've tried to continue to do that without trying to be...a lot of people like to be very proactive with what they do, and I guess, for me, it's worked a little better to notice what works and then follow it.
MR: This is probably the most important question of this interview: What can kids bring to an Animal Party concert?
LB: (laughs) They can bring an animal! We're all going to be wearing some sort of animal-themed clothes, so it doesn't have to be a costume at all, although it can be, and that can be really fun for kids. Anything that has animal print or an animal picture is great or if they want to wear something animal-y and party-ish, as if they've dressed up for a party, That's also fun. And also, bring an animal, particularly for the song "Pig On Her Head," so they can wear an animal on their head. All of those things will be good to have.
MR: How did you keep a straight face for some of those videos that you shot for this DVD?
LB: (laughs) I don't know! If you do kids music long enough, it's not funny. It's just fun.
MR: And shouldn't we retire the term "sippy cup" by now?
LB: Well, that's interesting. They're still out there and kids do still use them, so I'll let other people make that decision for me.
MR: (laughs) I really appreciate your time, Laurie. What with the performance itself and the interviews with the band, the music video, and the "making of" video, which includes "My Family," you really jam-packed Party Day!
LB: Yeah, we tried to. We wanted to make it something that the kids could watch for a long time.
MR: Thank you again, Laurie.
LB: Sure, thank you. It was really a pleasure.
DVD Tracks:
1. Come On In
2. Interstitial #1 Costume Party
3. This Hat
4. Last Night I Had A Dream
5. Party Day
6. Interstitial #2 Birthday Party
7. Balloons
8. Shake Your Body Down
9. Where Is The Cake?
10. Happy Birthday Song
11. Interstitial #3 Sleepover Party
12. The Cookie Bakers Of The Night
13. Choc-o-lot In My Pock-o-lot
14. Pillowland
15. Goodnight
16. Bonus Song
CD TRACKS:
1. Where Is the Cake?
2. This Hat
3. Party Day
4. My Family (acoustic version)
5. Goodnight
Transcribed by Claire Wellin

Calling all HuffPost superfans!
Sign up for membership to become a founding member and help shape HuffPost's next chapter