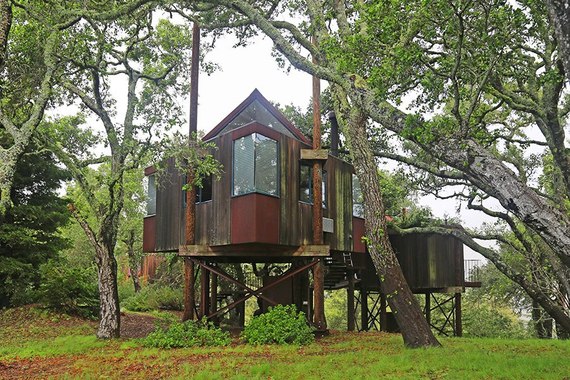 A cabin at the Post Ranch Inn.
On a recent visit to the Post Ranch Inn -- a sublime resort perched 1,200 feet above the Pacific Ocean in Big Sur, California -- I was lucky enough to experience sunshine, fog, and a much-needed rainstorm, all in a short period of time. Anywhere else, the latter two weather reports might have dampened the experience, but there, the unique topography and design morphed beautifully in the changing conditions.
Comprising numerous structures completed by architect G. K. "Mickey" Muennig in 1992 (with later expansions by Vladmir Frank), the inn is a masterpiece of California rustic chic. Made with simple materials -- wood, stone, steel, and glass -- the buildings blend into the landscape while offering unparalleled views. Throughout the property, design elements, from gently curved walls that mimic the contour of a nearby mountain to skylights perfectly placed to catch the rising sun, pay tribute to the natural surroundings.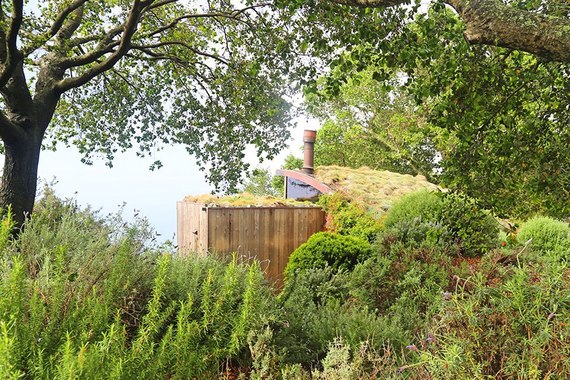 Detail of a Cliff House roof.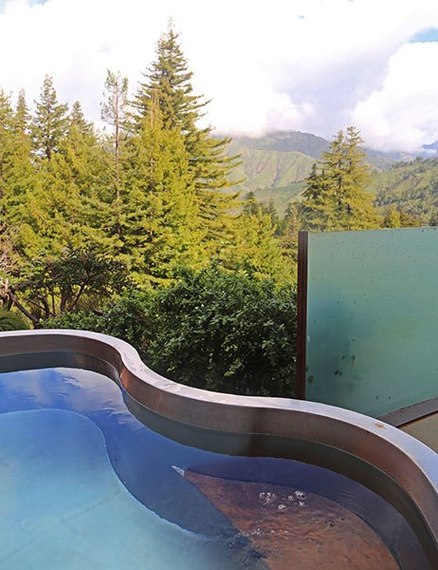 A Mountain House's free-form hot tub.
Edge of the infinity pool outside the main dining facility.
More from Architectural Digest: