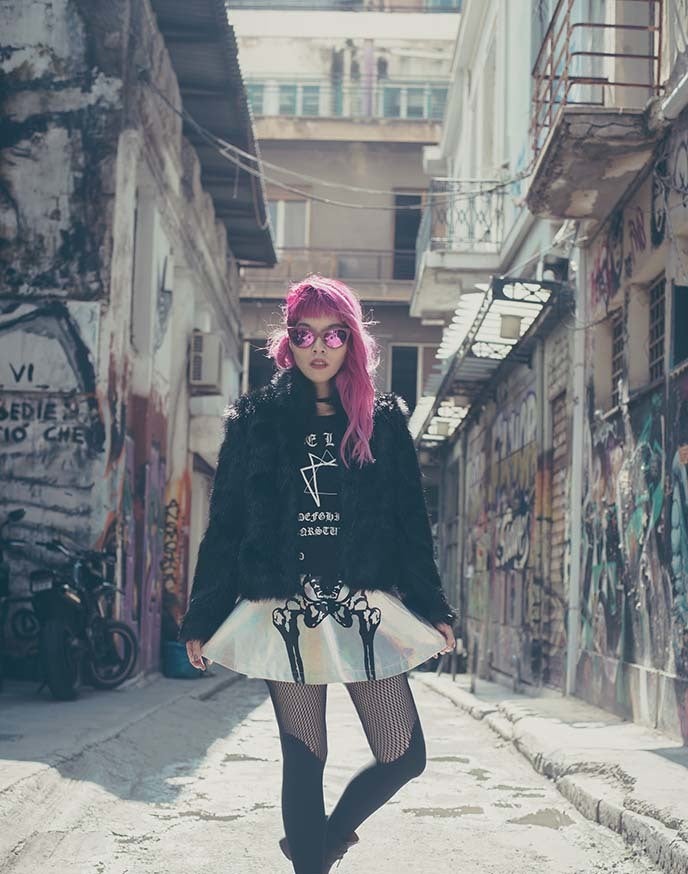 Athens, Greece is a destination that travellers tend to describe as "ancient." However, if you dive deeper into the city life — you'll uncover an unexpectedly creative, modern side of the city.
On my recent trip, I was pleasantly surprised to find edgy murals and art collectives in the Greek capital. There's a new, young generation of Athenian creatives that are launching startups, such as avantgarde restaurants and art studios. I encountered a colorful, playful, punk spirit in neighborhoods like Plaka and Exarcheia.
In this travel video, I showcase the offbeat, innovative attractions found in Athens — from boutique hotels to experimental graffiti. I also visit the iconic ancient ruins of the Acropolis, a temple dedicated to the goddess Athena.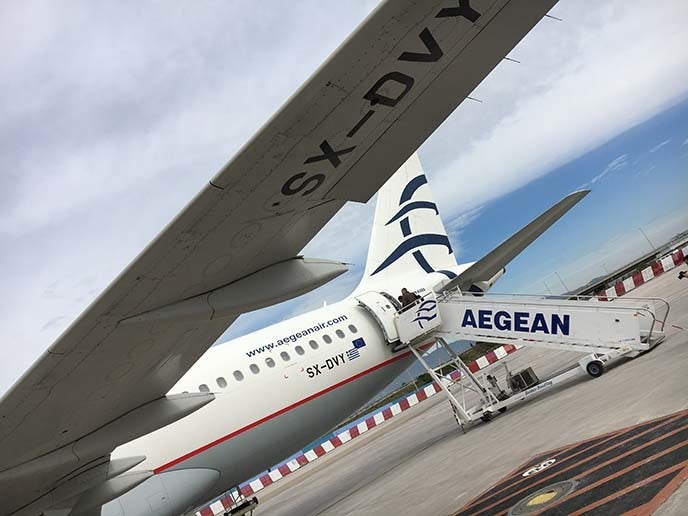 It's easy to fly here from most of Europe's major airports, on Aegean Airlines. I came direct from Amsterdam, and saw stunning views of the clear waters and Greek islands from my window seat. In only three hours, I had touched down.
In addition to routes in 40 countries, Aegean Airlines serves 30 destinations within Greece — I later took the quick flight from Athens to Santorini. They also have a smartphone app that made my check-in and boarding process easy.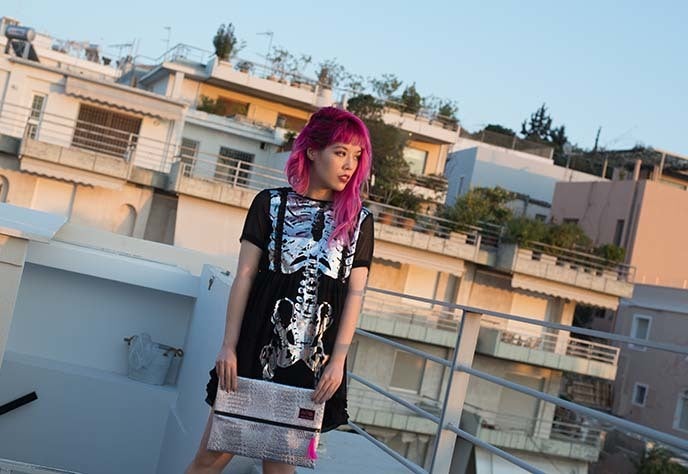 I wanted a local experience, so I stayed at Pi Athens / π Hotel — a six-room luxury property designed and run by a family. Every morning, I enjoyed a home-cooked breakfast, and received personalized travel tips from the owners.
I climbed to the rooftop at sunset, for a brilliant 360 degree view of the Panathenaic Stadium, Acropolis, and National Gardens.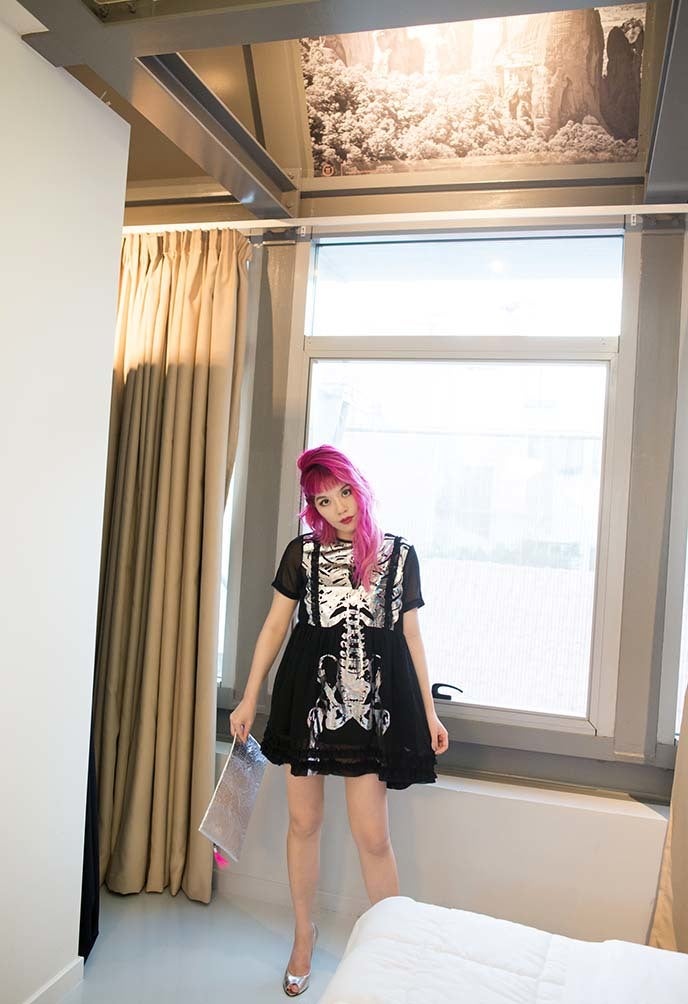 Pi Hotel's location is ideal -- within walking distance of the landmarks, but in a neighborhood with an authentic, residential feel. After a long day of sightseeing, I was glad to come back to my large and cozy room, decorated in modern minimalism.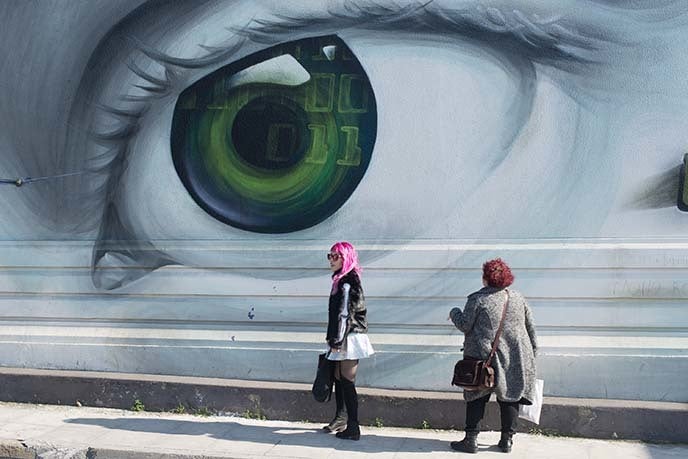 What to do: Urban Adventures underground tour
I saw birdcages and lamps hanging over alleyways, and experimental theaters covered in graffiti. One of my favorite works was this eye-popping mural in Gazi, home to the gay district and Technopolis cultural center.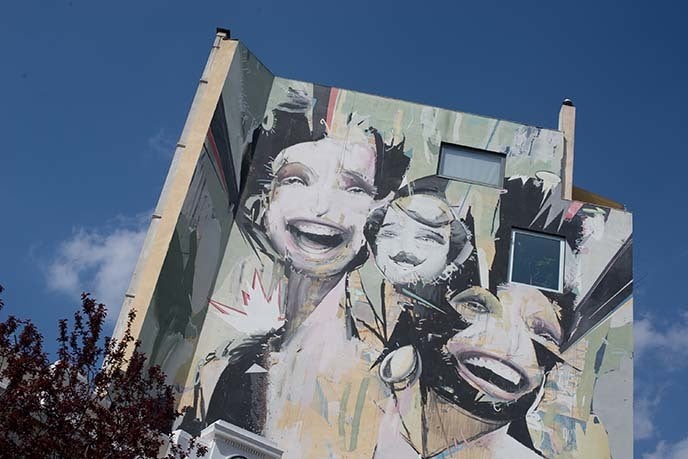 Urban Adventures tours are led by passionate insiders, which made my tour feel more like a hangout session with friends.
Unlike other European cities, Athens fully embraces urban expression. Citizens and local businesses encourage artists to decorate buildings. As a result, districts that were once run-down have been rejuvenated.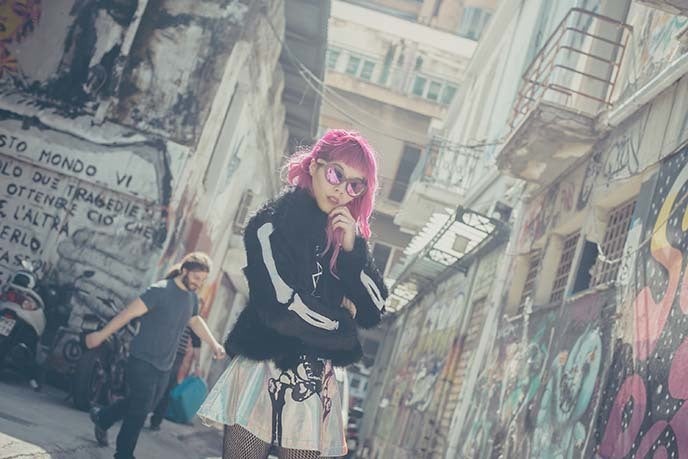 Although Athens is a 5000-year old city with layers of history, the modern incarnation stands out. By taking an underground walking tour, I got to experience the energy of the streets first-hand.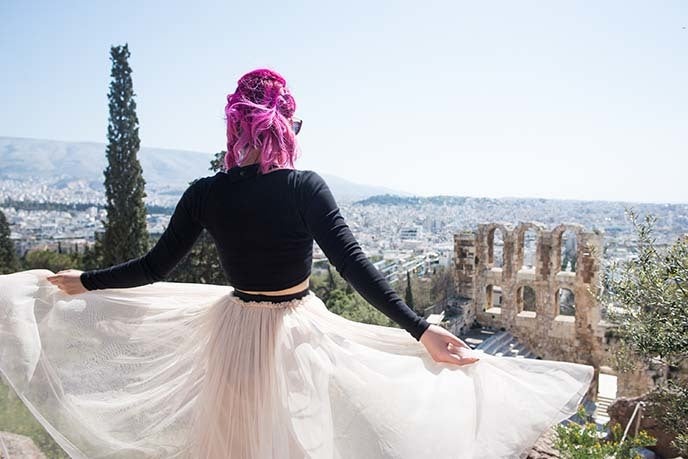 When to go: The Acropolis in the off-season
The famous Greek ruins are a must-see, and most tourists come during the summer months. For the most enjoyable experience, however I recommend coming in the off-season.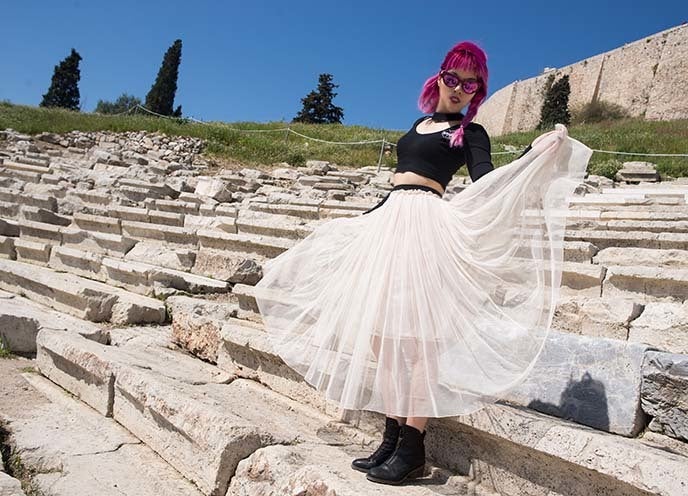 Tickets are half-price between November and April, temperatures are not too high, and there are far fewer tourists around. I could take my time to explore in comfort, and get photos without anyone in the frame. Above, I'm channelling the Greek goddesses at the Theatre of Dionysus Eleuthereus.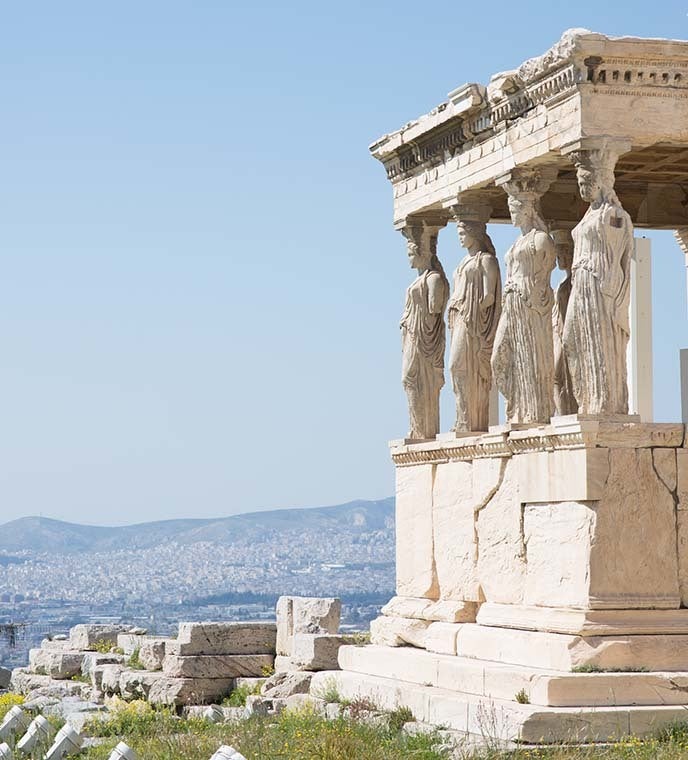 During the Golden Age of Athens (460–430 BC), the Parthenon and other famous temples were built here to honor Athena. The Erechteion features the famous "Porch of the Caryatids," or six Ionic columns carved to look like Greek maidens.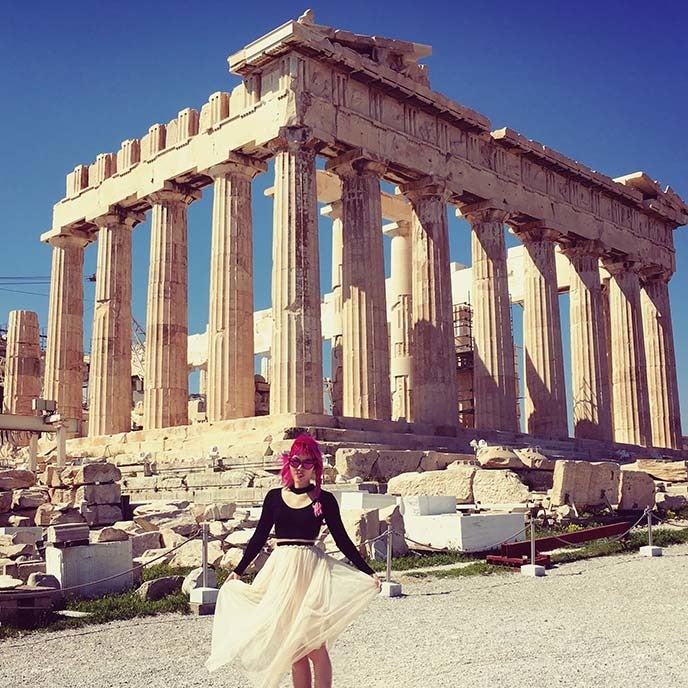 I came to Greece in late March, and the conditions were perfect for a visit to the iconic Parthenon. The sun was shining but there was a cool breeze, and I could walk freely through the ruins.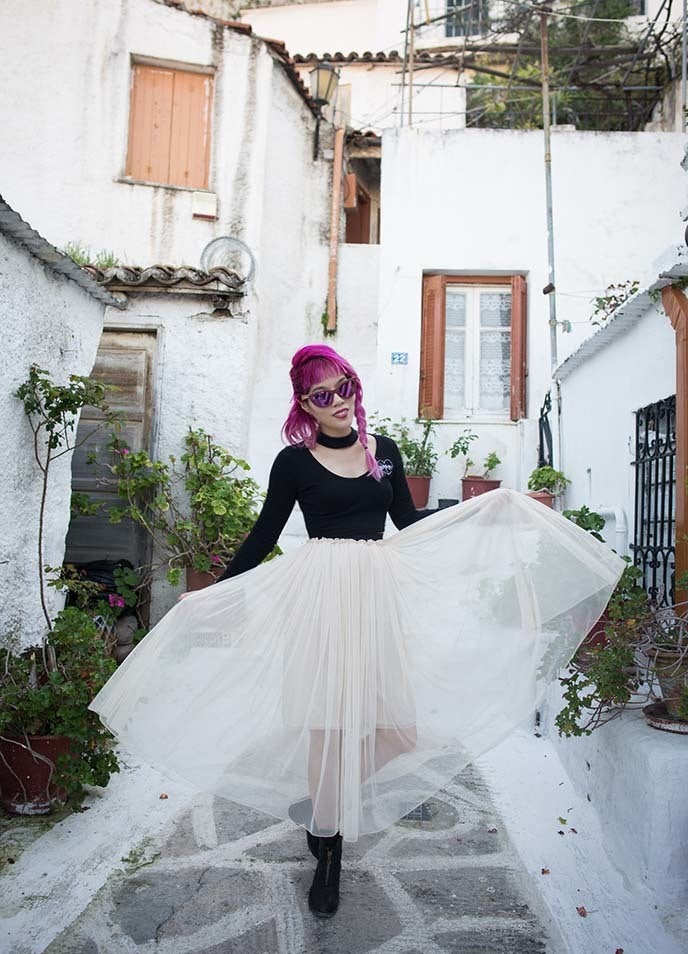 After, I strolled around Monastiraki, the neighborhood at the base of the Acropolis. This classic area has cobblestone paths with whitewashed houses, and outdoor cafes — I stopped for a glass of ouzo, and slice of orange cake dripping with Greek honey.
Then, it was a short walk to the Acropolis Museum, which opened in 2009. The artifacts are presented beautifully in chronological order, from the Bronze Age to the Roman and Byzantine empires. The uppermost level re-creates the frieze of the Parthenon, with plaster and original pieces, and the windows reveal a panoramic view of the Acropolis.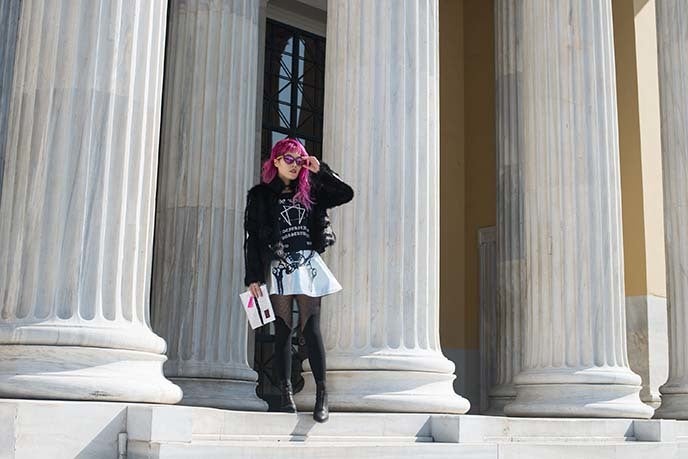 Athens is an inspiring destination, filled with world-class examples of both ancient and contemporary creativity. I hope my city guide and travel video give you an alternative perspective of the city.
If you're planning a trip to Athens or other destinations in Greece, DiscoverGreece.com is an excellent resource.
Related
Popular in the Community